Lenovo launches reliable, high-performance ThinkPad P15v Mobile Workstation in Malaysia
Lenovo is building on the reliability and performance of its mobile workstations, launching the next-generation in the ThinkPad P Series in Malaysia: the ThinkPad P15v Mobile Workstation. Running on the high-performance 10th Gen Intel® Core™ mobile processors and wrapped in a sleek design, the ThinkPad P15v Mobile Workstation supports Lenovo's new Ultra Performance Mode, giving users more versatility and autonomy over their experience through greater control over their performance settings.
"As we move to a more digital society and economy, professionals across industries will continue to demand the highest level of power and performance from their mobile workstations. Understanding this, we at Lenovo strive to deliver unmatched experiences through our devices. The ThinkPad P15v Mobile Workstation is the latest in the series of our ThinkPad line in Malaysia, and it is here to offer a truly customizable and full-powered workstation experience, whether you are working from home or on-the-go," said Varinderjit Singh, General Manager, Lenovo Malaysia.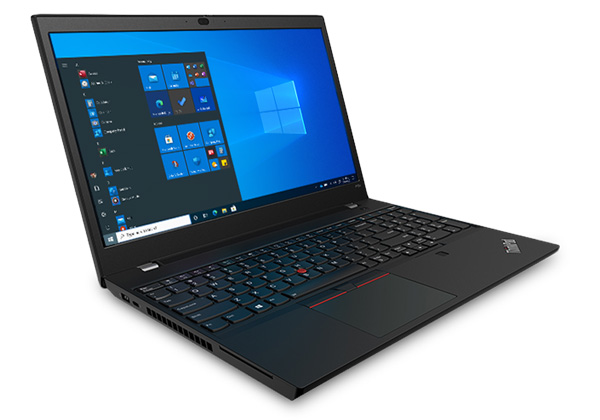 ThinkPad P15v Mobile Workstation: Pushing performance and power for professionals
Made for professionals and creators who demand top-notch performance, the ThinkPad P15v Mobile Workstation offers users the power of a tethered desktop in the premium, portable frame of a mobile workstation. Powered by 10th Gen Intel® Core™ mobile processors and running on the NVIDIA® Quadro® 4GB P620 GPU, the 15.6-inch Full HD IPS display can display a fast and visually stunning true-to-life representation of work or an out-of-this-world immersion entertainment experience, all catered to its users' needs.
Equipped with a 512GB PCIe NVMe, the P15v Mobile Workstation can promise users outstanding speed and performance when operating. Furthermore, the 16GB DDR4 memory means that users will have access to efficient and productive workflow, due to its feasibility in increasing performance while decreasing the overall power consumption of the workstation. With a 6-cell, 68Wh battery, the ThinkPad P15v Mobile Workstation allows you to work seamlessly when you are on the move, with a battery life of almost 10 hours on a single charge[1]. Lastly, the device also comes with Windows 10 Pro for Workstations pre-installed, making it even more convenient for working professionals.
When close to a power source, users can begin tapping into the Ultra Performance Mode available in the ThinkPad P15v Mobile Workstation. The Ultra Performance Mode was born from Lenovo's dedication to push beyond. When designing this feature, Lenovo was compelled to go back to the drawing board, look inside the system itself and redefine design parameters to create a truly transcending experience. Users can go beyond the normal restrictions placed on the device – such as acoustics and temperatures. Whether it is to complete a render as fast as possible or demo high-fidelity VR content while maintaining a stable framerate, users can now dial up the system, ensuring peak performance.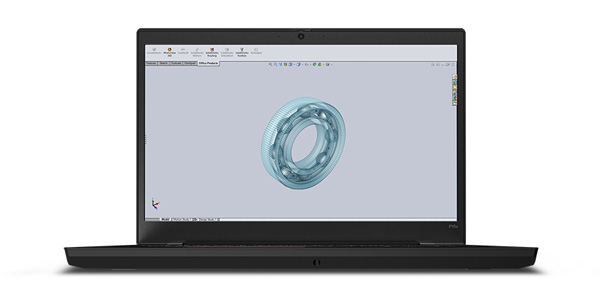 Easing the Support Burden
Lenovo Premier Support is an advanced-level PC support solution designed to meet the demands of Lenovo's commercial customers. This white-glove service allows business customers to offload their routine IT support tasks to Lenovo's dedicated team of technicians, freeing up their staff to focus on other strategic initiatives and boosting end-user productivity by resolving issues faster. Premier Support Is available 24/7 every day of the year in 100+ markets, offering comprehensive hardware and software support, direct access to elite technicians with unscripted solutions and simplified end-to-end case management with a single point of contact.
For more information, please visit www.lenovo.com/my.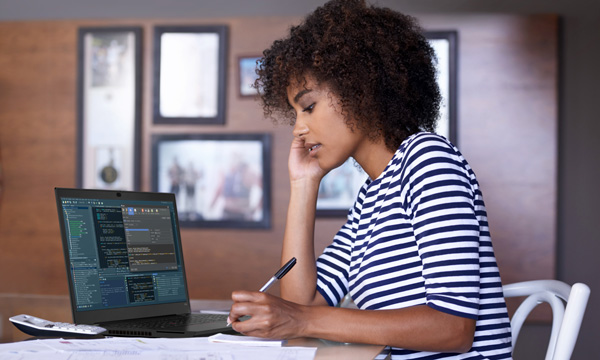 Product Pricing & Availability
The ThinkPad P15v Mobile Workstation is now available in Malaysia at Lenovo Exclusive Stores (LES) nationwide, Lenovo.com, and Lenovo authorised sellers. Recommended Retail Price starts from RM6,699.