vivo Malaysia has officially launched its newest flagship smartphone, the X60 series, raising the bar of professional mobile photography. The X60 series – consisting of the X60 and X60 Pro – marks the inaugural vivo devices to be conceived in collaboration with ZEISS, a global leader in optics and opto-electronics. Featuring cutting-edge design from vivo with maximum imaging quality co-engineered by ZEISS, the X60 series signifies vivo's commitment to deliver the ultimate mobile photography experience.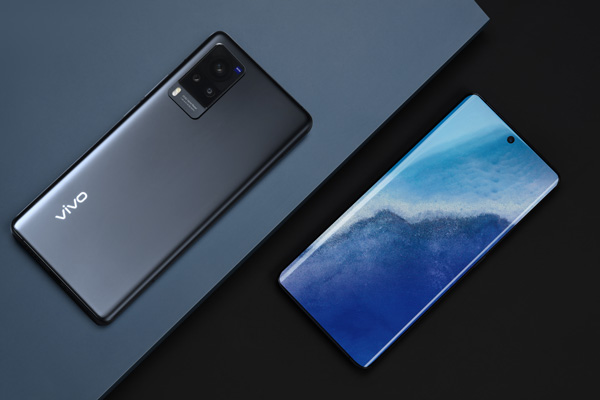 Photography Redefined Through Global Partnership with ZEISS
The first vivo smartphone to be co-engineered with the iconic brand, the X60 series integrates the user-oriented innovation of vivo and the outstanding expertise in mobile imaging of ZEISS to culminate in outstanding software and hardware capabilities. The combined best-in-class optical lenses, sensors, image processing algorithms and diverse multi-modal features allow users to enjoy camera technologies that were previously only limited to professional photographers.
"The X60 series is the brainchild of the team of visionary engineers at vivo eager to push the boundaries of technology and reimagine the device we have all come to love and rely on today. As one of the world's leading smartphone brands and in pursuit of true perfection, we have dedicated ourselves to design the best for a new generation of photography-obsessed smartphone users. As such, our mission to lead the mobile imaging industry with breakthrough technology continues in the form of a strategic partnership with ZEISS. Together, we have co-engineered an imaging system unique to our latest flagship and together we will usher in a new age of mobile photography," said Mike Xu, Chief Executive Officer of vivo Malaysia.
Key to the X60 series' top-notch photography capabilities lies in its ground-breaking vivo ZEISS co-engineered imaging system, resulting in uncompromisable and powerful performance. The X60 series has three rear cameras (48MP + 13MP + 13MP), as well as a 32MP front camera. The ZEISS logo has been emblazoned on the lens, while the ZEISS Vario-Tessar trademark is engraved beneath the cameras, fitting for the professional photography flagship device that is sure to turn heads.
For the first time, users can also access ZEISS Biotar Portrait Style on the vivo X series. This new feature allows users to create customized professional portraits, with an unprecedented ability to render centre sharpness and unique swirly harmonious bokeh.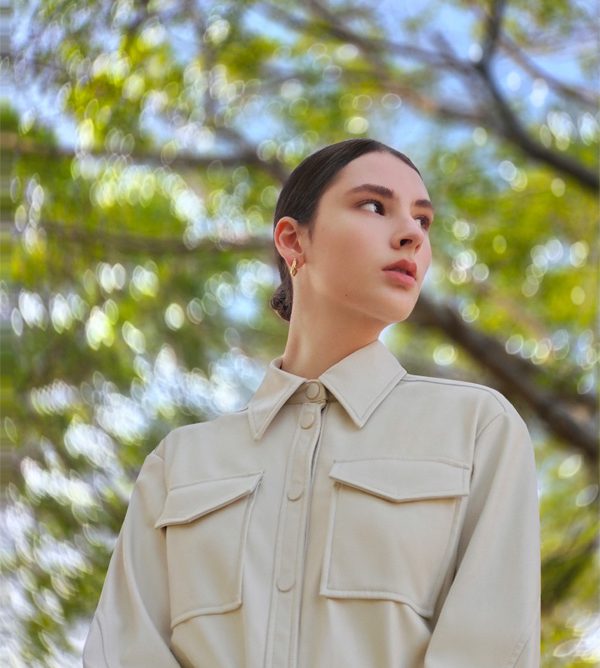 Bringing Advanced Imaging Features to Users
vivo has refined its existing imaging technologies to be implemented within the X60 series, starting with Gimbal Stabilization 2.0. Both devices utilise the latest VIS 5-axis video stabilization technology, allowing users to obtain clear shots of objects in dynamic motion with greater accuracy. Additionally, Extreme Night Vision 2.0 helps users to recreate the million shades of night with a single tap, capturing the impressive expanse of the night through vivo's innovative AI noise reduction algorithm.
The X60 series is home to a diverse set of multi-modal photography and videography features that are hallmarks of vivo technology. Through the Cinematic Master feature, great cinematic footage can be filmed on a 2.35:1 widescreen aspect ratio with clever audio zoom and direction sound input. Depending on their situational needs, users may also choose between HDR Super Night Portrait, Ultra-Wide Night Mode, Super Pano, Pro Sports Mode, Kids Snapshot, Multi-Style Portrait and Long-Exposure Mode, amongst many others.
Optimal Power and Flagship Performance
The vivo X60 series harnesses power, connectivity and speed that can satisfy contemporary high-end smartphone users, who demand exceptional device performance. The vivo X60 series is fitted out with the Qualcomm® Snapdragon™ 870 to collectively beat its predecessors on all fronts with superior and smoother daily user experiences. With a substantial boost in CPU and GPU performance, these energy efficient processors contain integrated 5G basebands that can make the user's 5G wireless network lightning fast with minimal latency.
To accelerate the speed of its flagship processor, the Snapdragon 870 provides users with substantially quicker file transfer and larger file storage. Decked with a 4200mAh (TYP) battery and 33W FlashCharge technology, a full power recharge is always within easy reach and allow for solid durability and swift charging time, providing a more convenient mobile experience.
Optimising users' sensory experience, the vivo X60 series features a 120Hz refresh rate and 240Hz response rate running on an edge-to-edge AMOLED display. The industry leading 120Hz refresh rate allows for effortless scrolling and viewing, while the 240Hz response rate induces an ultra-responsive touch screen to optimize user performance in gaming or occupational capacities. Additionally, the X60 series has been awarded with certifications including HDR10+, SGS Eye Care Display, SGS Seamless and Hi-Res Audio; consumers can look forward to vivid clarity with stunning displays, leading to rich and immersive visuals that won't strain the eyes after long periods of usage.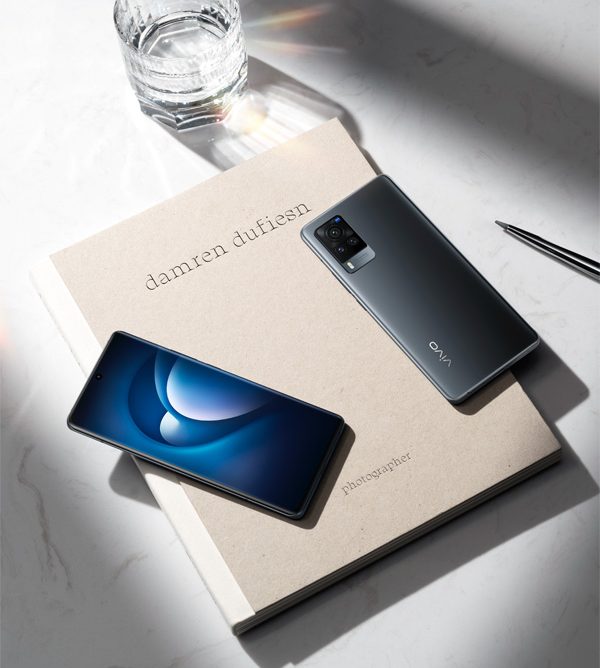 Ultra-Thin Design with Premium Aesthetics
Notwithstanding the multitude of powerful features and cutting-edge capabilities of the X60 series, vivo has managed to incapsulate all of this technology into slim constructs and lightweight shells. The X60 is complete with a stunning 6.56-inch flexible Ultra O Screen containing a 3.96mm front camera punch hole centred at the top with ultra-narrow bezels; the Midnight Black colourway weighs a mere 176 grams with an ultra-thin body of 7.36 mm. Exuding elegant 3D curvature with futuristic aesthetics, the X60 series has carried on the elegance of the X50 with super slender curves and a sleek silhouette. The contours are more captivating than ever and adorned with a choker – a beautiful band that runs along the top edge to complete a picture of grace with sophisticated touch and feel.
The rear cameras are encased within the vivo X60 series' New Dual-Tone Step, an ingenious layered design that refrains from an otherwise bulky look. Fashioned in thin cascading panels that rise in subtle steps, the Dual-Tone Step integrates all the professional-grade imaging technologies and photography features co-engineered with ZEISS.
The colour palettes of the X60 Pro and X60 were inspired by the summer bloom, available in Shimmer Blue or Midnight Black. With Shimmer Blue, users can experience the visual radiance and feel the eternal hope of a sunrise, comprised of soft blue and purple hues that peek through the morning mist. Midnight Black is a powerful colourway that envelopes consumers in the tranquil summer night sky, allowing them to feel the fervour and passion hidden within – the energy of life.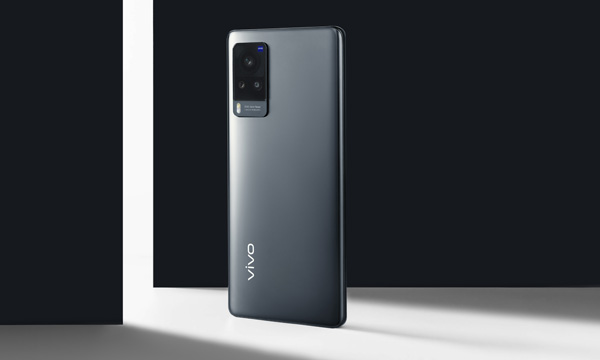 vivo X60 series now available in Malaysia
Beginning 22nd March 2021, both variant of the vivo X60 series are available for pre-order at all vivo concept stores, vivo authorised dealers and collaboration partners including Shopee and Lazada. The X60 retails at RM2699 while the X60 Pro retails at RM3299. For a limited time only (22nd March 2021, 9.30 pm until 26th March 2021), a pre-order of the X60 series at all vivo concept stores come with 1-year extended warranty, 1-year screen crack protection and either an X60 premium gift box or a free luggage.
Model
Pre-order promotion
22nd March (9.30pm onwards) – 26th March (11.59pm) 2021
X60
Protection Plus
(1-year extended warranty + 1-year screen crack protection) +
X60 Premium Gift Box
(X60 Phone Case + Thumb Drive)
with a total worth of RM458  
X60 Pro
Protection Plus
(1-year extended warranty + 1-year screen crack protection) + Luggage
with a total worth of RM658  
For the first 50 purchase of the vivo X60 series on official vivo flagship store on Shopee and Lazada, buyers will additionally receive the X8 smartwatch and one piece of HealthLand Massage Gift Card worth RM100 (with purchase the X60) or one piece of Aurum Theatre Cinema Pass worth RM110 (with purchase of the X60 Pro).
Model
Pre-order promotion 22nd March (9.30pm onwards) – 26th March (11.59pm) 2021
Additional Gifts with purchase through Shopee or Lazada
X60
Protection Plus
(1-year extended warranty + 1-year screen crack protection)   Worth RM299    
X60 Premium Gift Box
(X60 Phone Case + Thumb Drive) + X8 smartwatch
Total worth of RM557  
X60 Pro
Protection Plus
(1-year extended warranty + 1-year screen crack protection)   Worth RM299  
X8 smartwatch
+ Luggage
Total worth of RM757  
For more information on the new vivo X60 series, visit www.vivo.com/my or check out vivo Malaysia's Facebook and Instagram.