In today's fast-paced digital world, interconnectivity has made its way to the top in our daily life. HUAWEI's continuous effort to help its users build a fully connected and intelligent smart living saw the announcement of Seamless AI Life Strategy and "1+8+N" concepts. Following this groundbreaking announcement, HUAWEI will further complement its concept with an all-new innovative product – HUAWEI Vision S Series, set to arrive in Malaysia soon.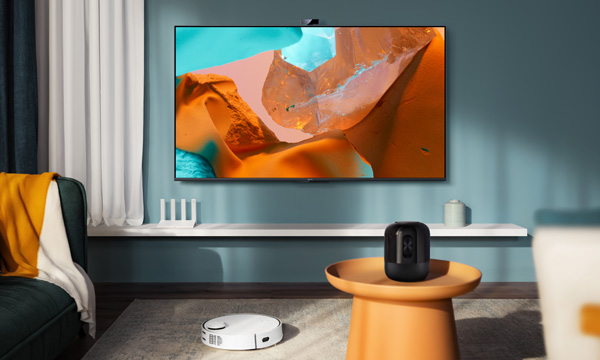 HUAWEI Vision S Series Defines the Future of Viewing Experience
The HUAWEI Vision S is a pivotal invention that supports the Seamless AI Life Strategy and "1+8+N" concepts. With the right technologies fitted on the Smart Screen including Artificial Intelligence (AI) and Internet of Things (IoT), the Smart Screen is designed to act as the key pillar in facilitating the world of smart living.
The HUAWEI Vision S reaches the unreachable, it enhances interconnectivity, interactive capabilities, multi-screen collaboration, and multimedia prowess. The Smart Screen puts entertainment, connectivity, and intelligence at its core – enabling you to reach the peak of human-machine interaction to deliver an enriching and personalised experience in every facet of life with the incorporation of 120Hz High Refresh Rate, HUAWEI MeeTime 1080p video call, Quad-10W Speakers and many others, making it a Smart Screen that is Beyond a TV.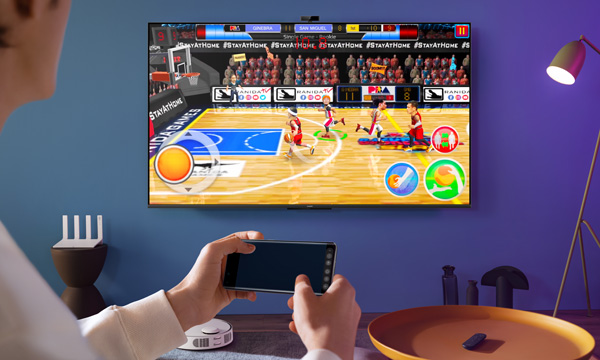 Immersive Visual with 120Hz High Refresh Rate 4K Ultra High-Definition Display
The 120Hz High Refresh Rate of HUAWEI Vision S coupled with the Advanced Motion Estimation and Motion Compensation (MEMC) fitted on the Smart Screen guarantees a ceaseless buttery-smooth transitions and capturing every detail of any content every single time, delivering an immersive and enriching viewing experience at the comfort of your home and it is better than the 60hz.
Connect Your Loved Ones and the World with 1080p HUAWEI MeeTime
With most of us are staying home nowadays, it is difficult to be physically present, but some things are just too important to be missed – like a meeting with your colleagues. What if you can stay connected with everyone else without having to leave the comfort of your home? The HUAWEI Vision S aims to serve you as the centre of connectivity in your home via HUAWEI MeeTime feature that gives you a crystal-clear 1080p high-definition video call. To ensure a smooth video call throughout, the Intelligent Bandwidth Adjustment identifies your real-time network connection that adjusts the resolution accordingly to the network. As a result, giving you a continuous smooth and sharp visual on the MeeTime video call.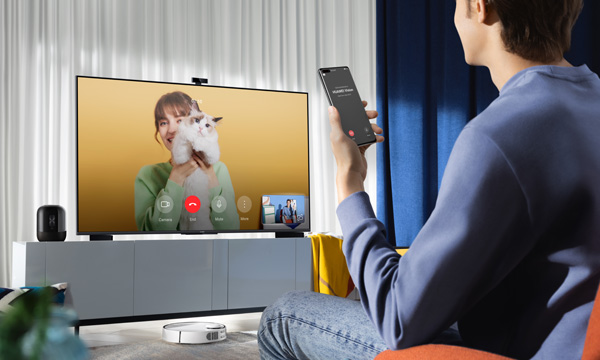 Cinematic Audio Experience
Entertainment is one of the fundamental elements on the invention of the HUAWEI Vision S and having immersive display is not enough without an impressive audio. HUAWEI further sets a new benchmark by installing quad-10W speakers in the HUAWEI Vision S Series.
It delivers mesmerising audio with two (2) Full Frequency Speakers and two (2) High Frequency Speakers including 1L sound cavity, providing you a cinematic bass and treble audio experience with any content streamed on the Smart Screen.
As an all-rounded product, HUAWEI wants to deliver the best of the best in entertainment and connectivity features paired with intelligence through all the features packed within the Smart Screen, making it the epitome of smart living.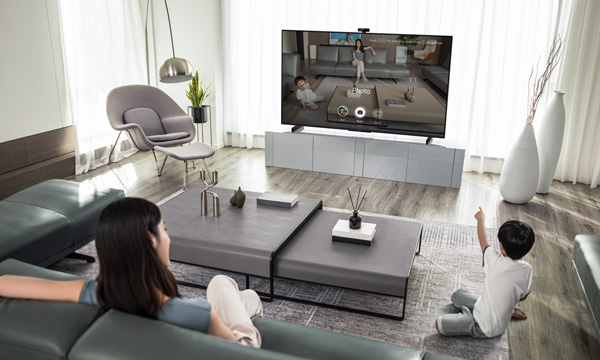 Explore the HUAWEI Vision S Series Now at HUAWEI Experience Stores Near You
With the upcoming arrival of HUAWEI Vision S Series in Malaysia, HUAWEI will be expanding the viewing of the product in HUAWEI Experience Store (HES) to more than 30 locations near you and the Sunway Velocity TWO Sales Gallery. HUAWEI wants everyone to experience the series of technological achievements including the HUAWEI MeeTime 1080p high-definition video call, 120Hz High Refresh Rates, Quad-10W Speakers and many which serve as testaments to HUAWEI's commitment to help you build a fully connected, intelligent smart living.
Mystery Gift for Every Viewing
Stand a chance to win a mystery gift when you experience the HUAWEI Vision S at selected HUAWEI Experience Store (HES).
Stay tuned for more information at online HUAWEI Store or kindly visit HUAWEI's Facebook page at www.facebook.com/HUAWEIMobileMY.