Grand Opening of DJI Authorized Retail Store making its way in Sunway Pyramid
Techie Malaysians, get ready! World's leading technology company and pioneer in civilian drones and creative camera technology, DJI is proud to expand their retail footprint in Malaysia – starting with the grand opening of DJI Authorized Retail Store at Sunway Pyramid following the recent launch of its latest innovation, DJI FPV that offers immersive, cinematic flight experience and intuitive new single-handed motion controller!
Determined to provide the best and truly immersive retail experience for its avid Malaysian fans, the new DJI Authorized Retail Store has been added to the list of retail options for guests looking for their new technology equipment at Sunway Pyramid.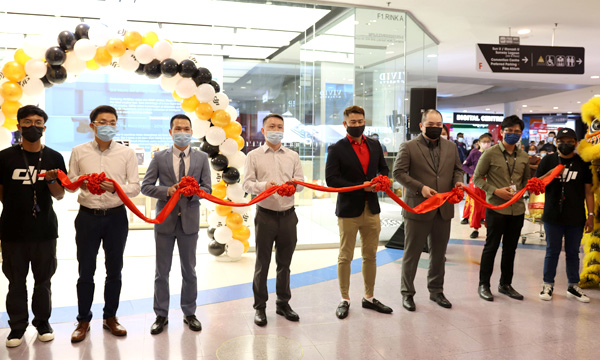 "The physical store will be a stepping stone for DJI to reach out to a more diverse range of customers, including those who may not be particularly tech-savvy while providing a place where people can learn and discover DJI's latest aerial platforms and camera technologies first-hand," said Mr. Johnny Liao, General Manager of Azure Telecommunication SDN BHD and DJI's significant partner in Malaysia.
"Whether you are a professional operator interested in the latest aerial-imaging technology or a consumer looking for your first gimbal camera, it's important to experience it yourself to truly understand how easy it is to fly a drone or capture scenic cinematic footage," Mr. Liao added.
Mr. Liao mentioned that each person's health and safety matter is of the utmost important, this includes their staff members and customers who congregate at the store. With the ongoing Covid-19 cases in Klang Valley, DJI plays their part to provide the best service physically for the customers while adhering to the given retail Standard Operating Procedure (SOP).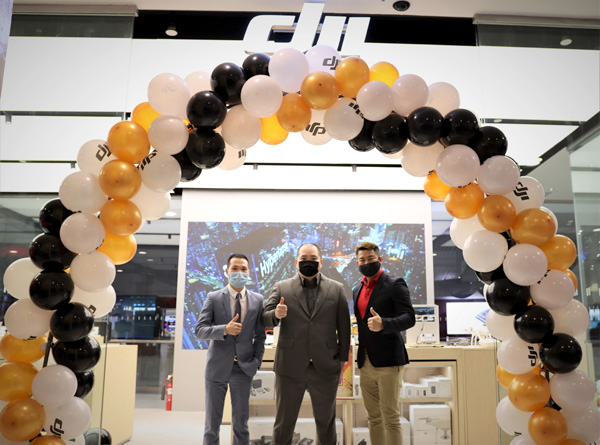 "Although it is encouraged to stay home during this critical period, here at DJI store at Sunway Pyramid, we maintain regular housekeeping practices including routine cleaning and disinfecting of surfaces and equipment, we practice sensible social distancing, maintaining six feet between co-workers and customers – ensuring a safe, clean and hygiene shopping environment for our customers," said Mr. Liao.
The store offered exclusive discount promotions for DJI Osmo Mobile 3 combo sets and DJI Mavic Mini combo sets for the first 20 shoppers during the grand opening at Sunway Pyramid. Apart from that, an interactive online contest is going to be held to give away 20 sets of DJI's exquisite merchandises.
Public are eligible to participate in the contest by following the steps below:
Take a photo at DJI ARS @ SUNWAY Grand Opening;
Upload the photo on Instagram and tag @djimyofficial;
Set your post privacy to public and Hashtag #DJISunway and #DJIGrandOpening.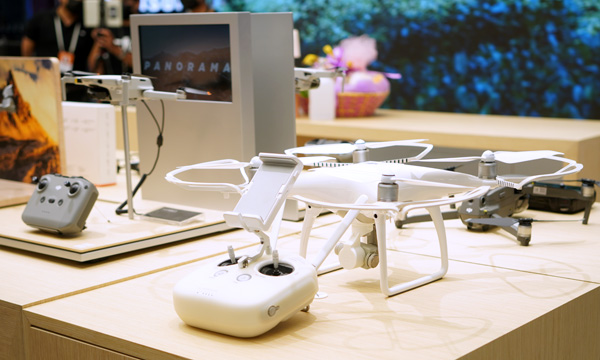 For many years, DJI pioneered in aerial technology, imaging, and education solutions catering to four main categories – consumers, professionals, enterprises, and agriculture. Introducing some of DJI's flagship products, the aerial photography drones which include the latest DJI FPV and the powerful and foldable DJI Mini 2. DJI OM4, the powerful stabilizer designed to complement smartphone that allows one to start recording right away. Not forgetting the professional-level camera stabilizer, DJI RSC 2 was designed for mirrorless and DSLR cameras to empowers filmmakers, one-man crews, and content creators everywhere with its intuitive features.
DJI Malaysia aimed to achieve 10 DJI's authorized retail stores across the country this year with the objective of offering the highest standard of service and quality for consumers' ideal shopping experience.
For more information about DJI Malaysia, please visit DJI Malaysia and DJI Authorized Retail Store – Sunway Pyramid.