Gismart signs multi-game, cross platform partnership with Snapchat
Gismart and Snap Inc. have announced a multi-game, cross platform partnership to globally launch Gismart's second game on Snapchat, Crazy Run, and integrate Bitmoji into Gismart's games, starting with Perfect Expert 3D. Gismart brings its expertise in making fun, accessible and highly engaging games to Snapchat and Snap is extending its technology and bringing its social and interactive tools to Gismart's native (iOS/Android) titles through Bitmoji for Games.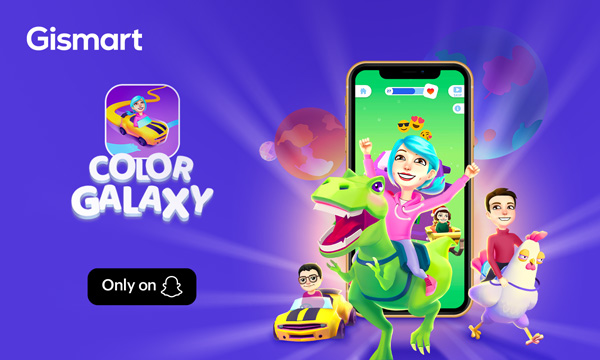 Crazy Run, the latest Gismart release for Snap Games, is a real time competitive multiplayer game that allows players to play as their Bitmoji to overcome unusual obstacles on the way to the finish line. Soft launched in February 2021, Gismart doubled the retention rate by adding the friend-matching feature, so Snapchatters can match with their friends before matching with other Snapchatters. The game has already reached 7 million players.
As an early adopter of Bitmoji for Games, Gismart is introducing Bitmoji to their hyper-casual title Perfect Expert 3D. With Bitmoji for Games, game developers can personalize the player experience by bringing Bitmoji avatars to mobile, PC and console games. During testing, the integration boosted Day 1 by 20%, and ad impressions per DAU by 60%. Perfect Expert 3D is a home building simulation game that arms players with the ultimate set of tools to find solutions to common home maintenance problems and handle chores. The game has powered 314 million game sessions and sees 3 million daily game sessions on average.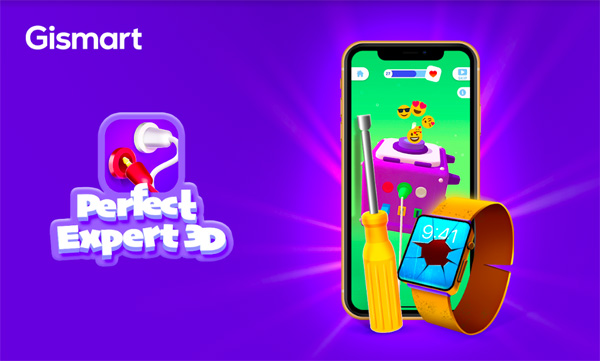 The multi-game partnership demonstrates Gismart's commitment to developing games for Snapchat and incorporating Bitmoji for Games in its own mobile gaming apps. Gismart is one of Snap's earliest partners, having initially launched its first game Color Galaxy on Snapchat in Summer 2019. Since its global release in January 2020, the game attracted 41 million unique players, who spent more than 15,500 million hours in the game. The total number of game sessions is more than 132 million for the time being with a peak number of game sessions daily of 721,000 users a day.
"Color Galaxy has been a hit on our platform with over 45M Snapchatters playing since launch," said Pedro Rodrigues, Head of EMEA Games Partnerships at Snap Inc. "We're thrilled to expand our partnership with Gismart to bring more games to our growing community of 265 million daily Snapchatters, and help personalize the player experience across Gismart's iOS and Android games with our Bitmoji Avatars."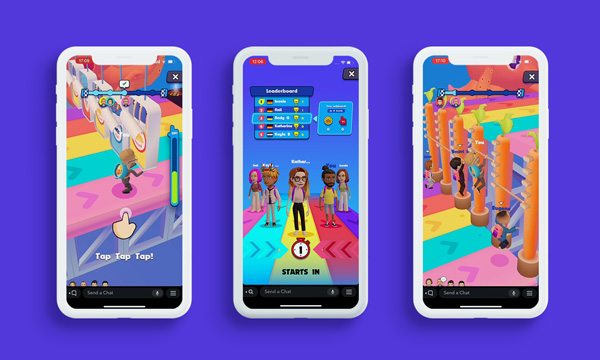 "Starting off with one-game cooperation, our relationship with Snap has quickly extended to multi-game partnership. We are excited to introduce Crazy Run and we hope the audience will enjoy playing it as much as Color Galaxy" – Lana Meisak, VP, BD and Marketing Gismart. "We are also pleased to be able to explore other opportunities with Snap. By joining Snap's early partner circle in integrating its technology, Snap Kit and Bitmoji for Games. We are currently discussing more opportunities utilizing Bitmoji for Games with exciting third-party brands." Snap Games is a real-time, multiplayer gaming platform designed for high-fidelity, synchronous gameplay between friends. Snapchatters can play Snap Games with each other without having to install a separate app, and they're accessed through Chat, where millions of conversations take place every single day. With 265 million daily active users using Snapchat every day on average and over 75% of the 13-34 year old U.S. population using Snapchat, Snap Games represents an enormous opportunity for mobile game developers.