realme has recently announced an exciting collaboration to bring the best of tech and music with The Chainsmokers as its Special Invited Chief Tuner for the new smart audio collections. GRAMMY® Award-winning and Billboard Chart topping artist and producer duo, The Chainsmokers have evolved into a dominating musical force with a diverse repertoire of songs that have led them to become one of music's hottest recording artists.
The Chainsmokers and realme Music Studio worked together on realme Buds Air 2, deeply involved in sound quality tuning including material selection and audio curve tuning. "We are very excited to be collaborating with such a foresighted brand that provides the best, affordable products for the target market. We are also thrilled to see our vision transformed into reality along with realme's technology and are excited for customers to try their products," said Alex Pall of The Chainsmokers.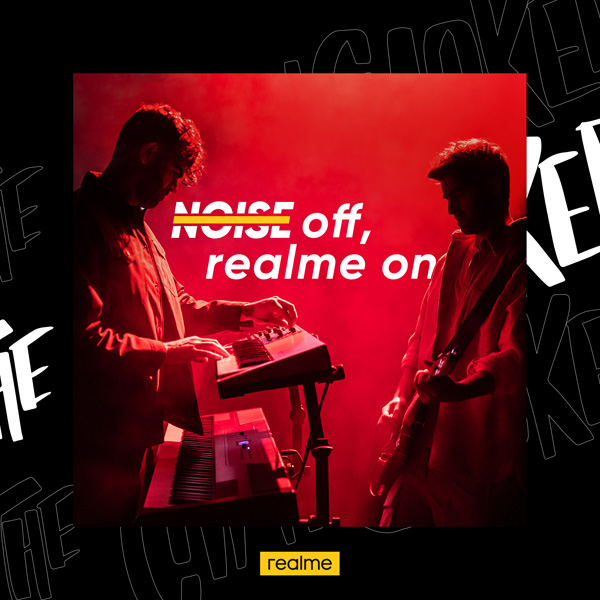 Furthermore, realme has also unveiled a new collaboration with another international celebrity for their upcoming TWS devices. According to the artist agency, realme has worked closely with one of the Top 100 DJs musicians recently. Following the first generation realme Buds Wireless that was tuned by Alan Walker who is ranked 26 among the top 100 DJs list in the world, realme maintains its partnerships with top DJs in order to improve the sound of their products for the younger generation.
In order to boost sound quality and experience for Buds Air 2, realme has selected a diamond-like carbon diaphragm from lots of diaphragm materials. realme fans will get ultra-high quality sound by using such materials with hardness comparable to diamonds. It brings excellent front and rear sensitivity, transient response and accurately restored studio sound quality. The distortion rate of Buds Air 2 has been reduced to less than 0.5% which is the industry's highest standard. It restores sound to its original quality with ultra-high resolution.
Apart from that, realme Buds Air 2 is equipped with the new Bass Boost + bass enhancement solution, tuned by the realme Music Studio. Compared with the previous generation, it fully leverages the power of the large dynamic coil and DLC diaphragm, bringing users a bass that sounds alive. Now, users can turn up the bass for live recordings, electronic music, rock and anything else they fancy.
By embodying the spirit of "Dare to Leap", realme is committed to create paths into a smarter and more connected world. The Chainsmokers' partnership with realme is unsurprising. "We see the increasing power of the younger generation thus it only made sense to work with realme. The Chainsmokers' music and lyrics represent freedom, fashionable, trendy and cool, they have deep insights about what the youth require from devices like a TWS, which help realme to provide an optimum combination of bold, innovative designs and a balanced integration between software and hardware," said realme CMO, Chase Xu.
To find out more about realme's events and promotions, do follow our Facebook page as well as Instagram at @realmemalaysia.