Gucci teams up with content creators from the Animal Crossing: New Horizons player community
Island dreamers are set to escape reality with the launch of the GG Island on the world-favorite Animal Crossing™: New Horizons game. Having pioneered the relationship between the fashion world and the digital one through a number of exciting collaborations, Gucci once more showcases its dedication to play with specially designed content for the Animal Crossing community featuring the House's distinct aesthetic.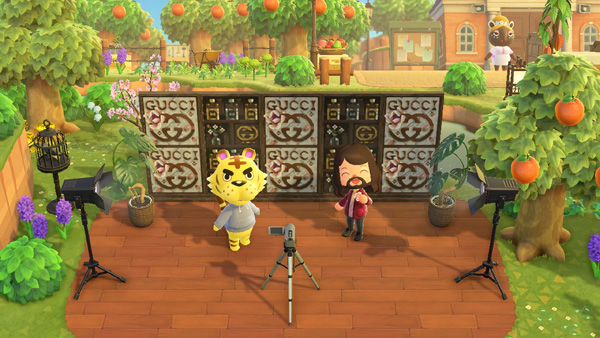 Brimming with possibilities, the new island transports visitors to the eclectic world of Gucci and Gucci Guilty, with innovative content created by talented members of the Animal Crossing player community: LexPlay, KangGaming and Canton.Crossing. Inspired by the iconic elements of the #ForeverGuilty campaign film and scent – a celebration of liberty and freedom – the custom features include a dedicated island, a series of engaging mini games and takeaway items.
Access to the island is granted via Dream Address. Virtual YouTube tours were first released by both LexPlay and KangGaming spotlighting the numerous possibilities players have, as well as sharing a glimpse into the project's development. Following this release, a live-streaming session with KangGaming took place on Twitch to show viewers how to play the mini games together with other users.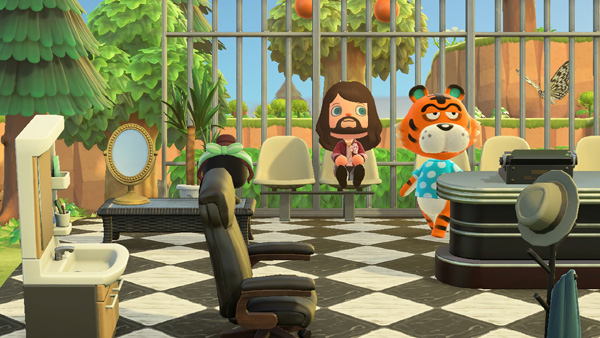 Dedicated to eccentric lovers expressing their connections in unconventional and authentic ways, the #ForeverGuilty campaign sees the Gucci Guilty scents duly juxtaposed within peculiar environments, including a laundromat, supermarket and hair salon. Designed by LexPlay, the GG Island features locations inspired by the campaign, reinterpreted the Animal Crossing way. Greeted by an avatar of Academy award-winning actor and musician Jared Leto, users are guided by the long-time collaborator of the House and the face of Gucci Guilty as the resident representative.
Across the island, visitors can find everything from a Paparazzi Zone for players to take pictures in front of, to an Orchard Zone consisting of ingredients representing the scents' key olfactive notes: Mandarin, Lilac and Patchouli. Additionally, users can discover a series of mini games such as musical chairs, a fashion show and an obstacle course developed by the creator KangGaming. Meanwhile, creator Canton.Crossing has curated a selection of takeaway items that users can take back to their own games, including a Jared Leto outfit, a perfume shelf filled with the scents, a tiger poster reminiscent of the fearless creature in the film, and a picnic blanket that is a recreation of a real GG throw blanket.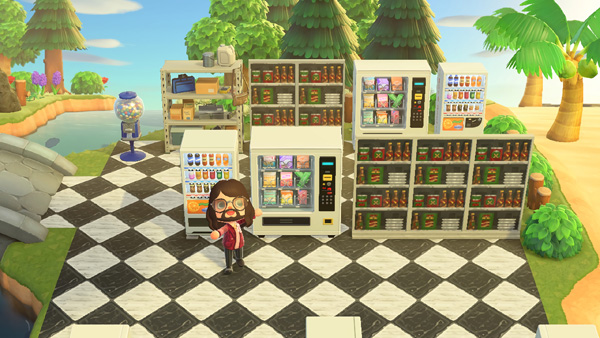 Gucci's collaboration with content creators from the Animal Crossing player community strengthens the bond between the House and the world of gaming – a journey started with Gucci Arcade, the ever-growing section of the Gucci App for gaming lovers. Inspired by retro video games made famous in arcades in the 1970s and 1980s, Gucci Arcade keeps bringing the GG logo and the "Good Gaming" sign in gamers' vocabulary one step closer together.