BE BOLD, BE YOU: Pomelo and TikTok launch Exclusive Streetwear Collection
Southeast Asia's leading omnichannel fashion platform Pomelo is proud to announce its latest collaboration with TikTok, the leading destination for short-form mobile videos. Dropping on February 24th, Pomelo joins forces with TikTok to launch its first-ever fashion collaboration in Southeast Asia, Pomelo x TikTok. Centered around the theme 'Be Bold Be YOU', the vibrant, expressive collection encapsulates the creative diversity of the TikTok brand, and the authenticity of the individuals within the community.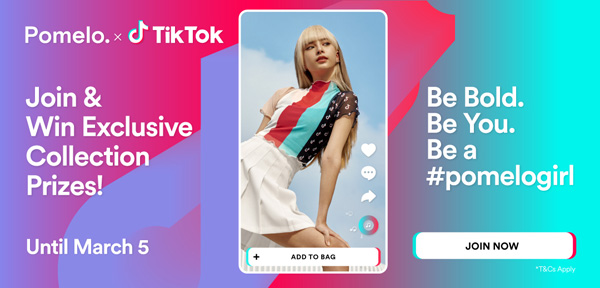 13 – PIECE COLLECTION
Through this 13-piece collection, both brands hope to inspire Gen Zs and Millennials to boldly express themselves through a mix and match of unique, contemporary fashion. Making a generational statement, Pomelo and TikTok are empowering young women to embrace their personal styles with positivity by expressing themselves in a way that exudes creativity, confidence, and originality. Expect a striking and fun assortment of streetwear-inspired separates emblazoned with TikTok's logo, printed mesh tops, and pieces splashed with the brand's signature colours of Red, Light Aqua, and White. Rounding off the collection is a range of tinted shades and mini crossbody bags, must-have accessories to elevate and complete any
street look.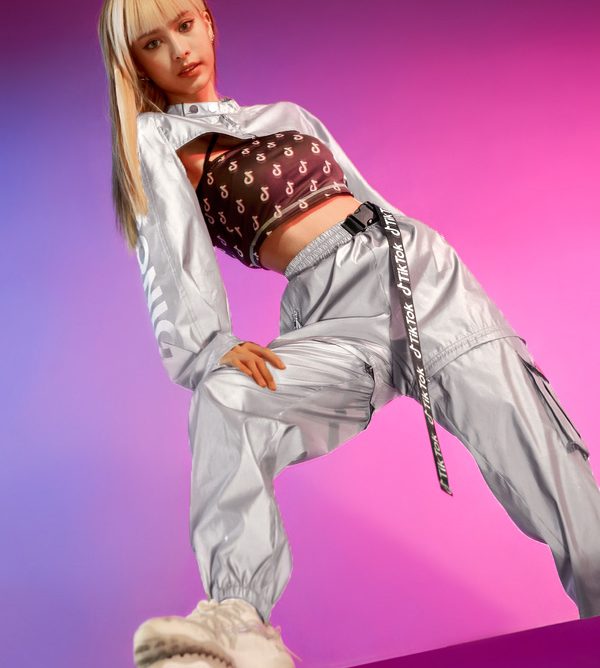 Along with the fashion merchandise, Pomelo is excited to introduce the #BeBoldBeYou TikTok challenge for all fashion enthusiasts from 24 February to 5 March. Users can take part by styling their favourite looks and showcasing multiple facets of their personal style, be it bold, expressive, or confident. This one-of-a-kind collaboration with Pomelo see's TikTok's mission to inspire creativity and let joy come to life by featuring a community of TikTok users who are fearless, unique, and proud to show off their originality and authentic true selves to the world, online and offline. Fronted by notable TikTok personalities from across the region, Pomelo fans and TikTok creators alike are invited to join the challenge.
The most creative entries will stand a chance to get their hands on the full collection and win prizes worth up to USD$300.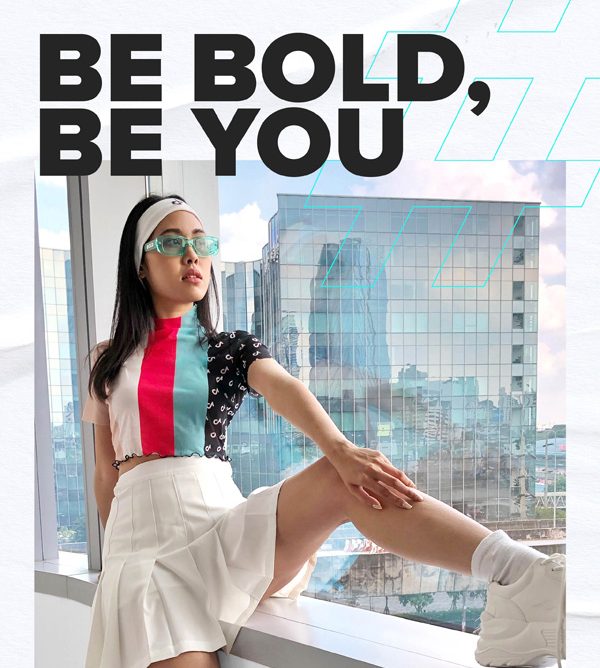 To celebrate the launch of Pomelo x TikTok, Pomelo will be hosting a special shoppable Livestream Show on the Pomelo App and Facebook page on 24 February, where pieces from the collection will be unveiled for fans to get a closer look at the coveted collection! Pomelo x TikTok Collection will be exclusively available on Pomelofashion.com, on Pomelo App, and in-stores from 24 February 2021, in Thailand, Singapore, and Malaysia. Prices start at MYR 75.