Malaysia's First Esports City to lead Country Esports Growth
The year 2020 marks an exciting milestone for esports in the region as Esports BusinessNetwork (EBN) today launched Malaysia's first Esports City as the go-to destination for international esports events, firmly establishing Malaysia's esports footprint locally, regionally and globally.
Driving this trajectory in esports advancement is Esports Business Network (EBN), Southeast Asia's largest esports marketing group. The company was formed through a recent merger between two leading esports companies in the region, Orange Esports Café, Malaysia's largest esports café business and The Gaming Company (TGC), Southeast Asia's leading and award-winning full-service esports marketing agency, and their subsidiary companies.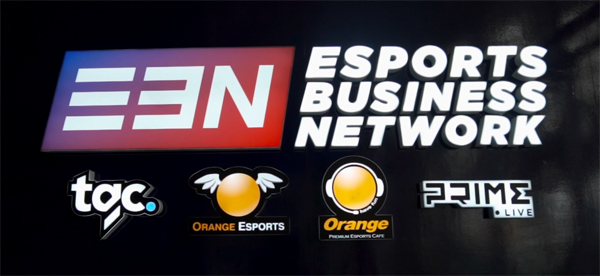 Esports BusinessNetwork (EBN)'s group of companies also includes Prime Live, an esports talent management agency, Orange Esports, a prominent esports team organisation, and the Borneo Gaming Company (BGC), Borneo's first esports marketing agency.
Speaking at the EBN Esports City launch, Adrian Gaffor, Group Chief Executive Officer of Esports Business Network (EBN) said, "Our company's mission is to continue to open doors for brands to enter the world of esports and gaming and to develop a future proof ecosystem for the community. Having been part of the fast growing esports industry for close to two decades, we believe it is opportune to expand our offering and introduce a fresh concept to the market for both brands and communities. The launch of the EBN Esports City marks the first phase of our exciting plans. While 2020 has been a test of resilience given the global chaos with the health pandemic, nonetheless, esports has experienced tremendous growth and accomplished outstanding milestones. We are poised to ride this wave of opportunity for the Southeast Asia region."
The RM 4 million full-service EBN Esports City located on the top floor of Quill City Mall in the heart of bustling Kuala Lumpur is recognised as Southeast Asia's biggest esports facility. Purposefully designed as the ideal esports-ready location across a sprawling 65,000 square feet, it is equipped with the latest technology and support systems to host world-class esports tournaments, events and conventions.
The EBN Esports City currently comprises the EBN Esports Arena, the Orange Esports Club, a premium esports café, the new Esports Business Network Headquarters and three fully equipped live broadcasting studios.
The EBN Esports Arena is a 10,650 square feet column-free event hall with comprehensive production and broadcasting facilities to accommodate up to an audience of 1,000 and is ideal for brands seeking a holistic esports venue. The Orange Esports Club is built as a 360° esports community event and lifestyle experiential space across PC, mobile, and console to nurture a heightened esports experience for both casual gamers and professional esports players.
In essence, the EBN Esports City presents a complete and holistic business and community offering which is aimed at establishing a strong esports ecosystem founded on three core pillars – esports consumer, esports business and esports opportunity.
Explaining the Group's key strategy to fuel esports development, Gaffor shared, "Strategic partnerships will be among our main business strategies. We strongly believe that partnerships can amplify the growth of the esports industry. Moving forward, we will continue to work closely with key partners, brands and communities to materialise our vision."
Aligned to the focus on strategic partnerships, The Gaming Company which is a subsidiary of Esports Business Network (EBN), officially announced its partnership with global game developer, Riot Games Southeast Asia. This exclusive license, specifically for Malaysia and Singapore, is set to escalate the esports industry to a new level with its 2021 esports and collegiate competitive plans for its 5v5 character-based tactical shooter, VALORANT. The regional tournaments will provide opportunities for players across Malaysia and Singapore to begin building their regional legacies through the official circuits.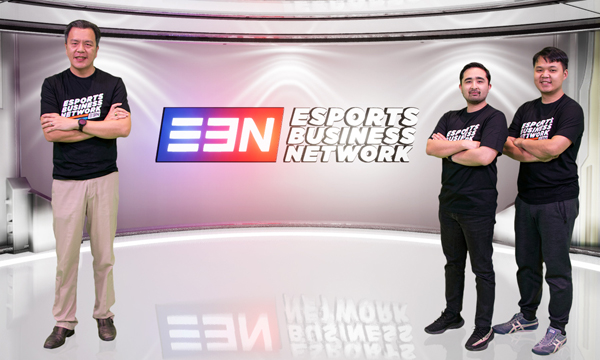 Chris Tran, Head of Esports for Riot Games Southeast Asia, Taiwan, Hong Kong and Macau shared, "We're pleased to kick-start this partnership with The Gaming Company for VALORANT First Strike, our series of regional tournaments across North America, Europe, CIS, Turkey, Asia, Oceania, Brazil and the Middle East. The Gaming Company brings VALORANT First Strike: tournaments specifically to professional and amateur teams in Malaysia and Singapore. We're excited to empower aspiring pro players in these markets to showcase their skills through the VALORANT Champions Tour next year, our official global esports series that will feature regional competitions across the globe."
Gaffor also said that the Strategic Plan for Esports Development (2020-2025) launched by the Ministry of Youth and Sports Malaysia will also serve as a blueprint for the development and growth of the country's esports industry. EBN, through its Executive Chairman, Frank Ng, also contributed to the drafting of the plan.
Commenting further, Ng said, "Esports Business Network is passionately committed to work with the government at community, competitive and industry levels to create a sustainable esports ecosystem, foster long-term growth and nurture a conducive environment to prepare Malaysian esports athletes to compete professionally at international level. It is heartening to note that the government has allocated RM 15 million for esports development in the 2021 federal budget.
"To stay ahead of the fast growing esports industry, Esports Business Network is concurrently working on other local and regional initiatives, which will be announced in 2021, to position Malaysia as Southeast Asia's most active and attractive centre for esports excellence," added Ng.
At present, Malaysia is ranked #21 globally with more than 14 million gamers and an estimated revenue of RM 2 billion. Latest updates on Esports Business Network are available at ebnbiz.com.