Canon announces 4 New Ultra-high-sensitivity Multipurpose Cameras providing New Possibilities for Multipurpose System Configuration
Canon has launched in Japan of four new ultra-high-sensitivity multipurpose cameras equipped with a proprietary ultra-high-sensitivity CMOS sensor — the ML-100 EF, ML-105 EF, ML-100 M58 and ML-105 M58 — which deliver exceptionally high sensitivity to enable the capture of video with a minimum subject illumination of less than 0.0005 lux (at maximum 75 dB gain setting, equivalent to an ISO sensitivity of over 4 million).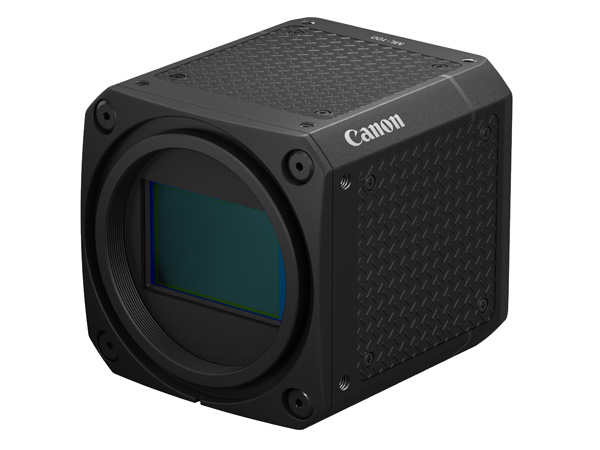 The ML-100 EF and ML-105 EF employ Canon's EF lens mount, enabling users to attach a variety of lenses from the Company's rich lineup of EF lenses, while the ML-100 M58 and ML-105 M58 utilises the M58 mount, compatible with a wide range of lenses and accessories. All four models retain the same basic functionality as their predecessor model, the ME20F-SH (released in December 2015) in a smaller body that satisfies environmental performance specification standards. This makes them ideal for applications such as specialized monitoring, research and investigations in extremely low light scenarios where capturing usable video has traditionally proven difficult.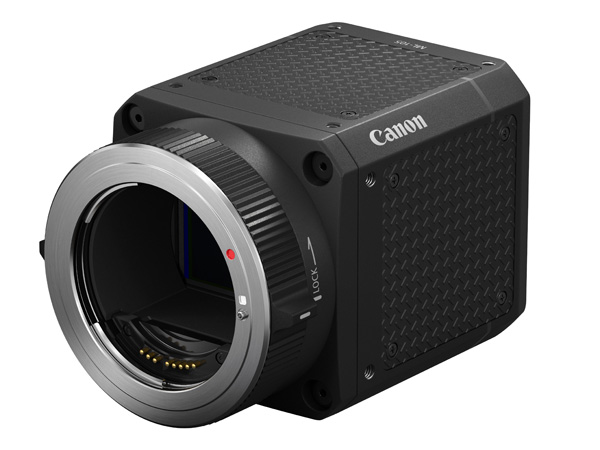 The 35mm full-frame CMOS sensor on the cameras employ pixels and readout circuitry that make use of Canon's proprietary technologies to achieve both reduced noise and exceptionally high sensitivity, delivering a minimum subject illumination of less than 0.0005 lux (at maximum 75 dB gain setting, equivalent to an ISO sensitivity of over 4 million). The multi-purpose camera allows users to discern subjects under even some of the dimmest lighting conditions, such as under a moonless night sky.
With a box-shape design that is easy to integrate with a variety of system equipment and an updated interface, the new cameras realise a compact design that weighs approximately 50% less than the ME20F-SH. What's more, the cameras achieve high environmental performance when it comes to factors such as dust and moisture. Each model meets the four conditions for durability defined by the United States Department of Defense MIL-STD-810G Environmental Test and Engineering Processes, as well as the IP54 standards for protection against water and foreign objects specified by the International Electrotechnical Commission.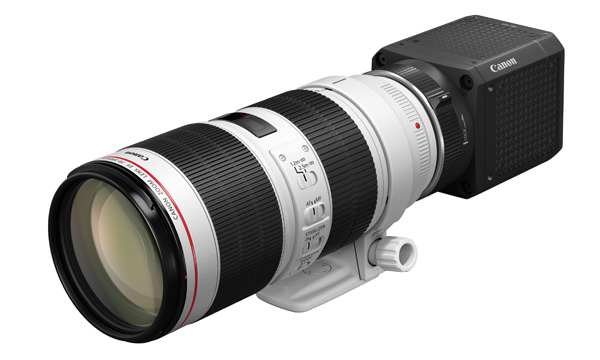 The ML-100 EF and ML-100 M58 support the CoaXPress digital interface standard developed for high-speed image data transmission in industrial applications, while the ML-105 EF and ML-105 M58 are equipped with a 3G/HD-SDI terminal that supports output to devices such as external recorders and monitors. Through the introduction of these new models, Canon helps provide flexible support for users' system configuration needs.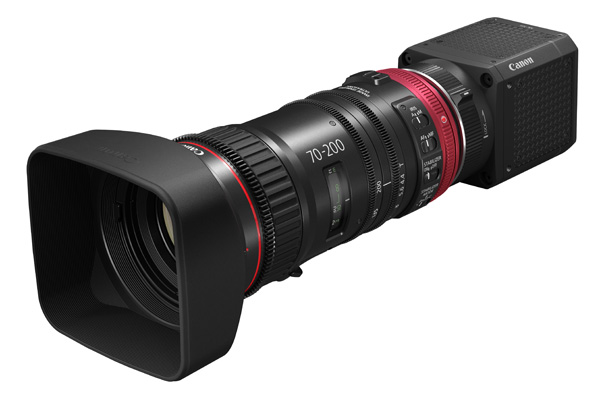 For more information, visit my.canon, or follow the Official Facebook page at www.fb.com/CanonMalaysia and the Official Instagram page @canonmalaysia.