Ricoh's Smart Workplace Solutions: A Game-Changer for SMEs in the New Normal
As the Covid-19 pandemic swept across countries globally, with some going through a devastating second wave, both small and medium enterprises (SMEs) and conglomerates worldwide have had to adapt quickly to a new business-as-usual scenario.
While some organisations transitioned smoothly into a remote working environment, others found it challenging, as existing workflow systems could not facilitate either partial or full remote operations of their businesses. The challenge is even greater for organisations attempting to create a cohesive value chain with clients, vendors and suppliers during a lockdown.
In Malaysia, Ricoh is one company leading the way in driving Smart Workplace solutions for businesses. Through their 'Empowering Digital Workplaces' agenda, Ricoh provides businesses with tools, solutions and services to build a conducive infrastructure, to empower companies to work remotely and effortlessly within the financial, retail, manufacturing and property sectors.
"The 'new normal' necessitates a Business Continuity Plan (BCP). It becomes the heartbeat for businesses to survive, let alone thrive. Even with a minimal budget, companies can make the paradigm shift to automate within the new scenario. Failing this, businesses ultimately risk profit-loss. Ricoh's solutions equip companies with the right hardware and software within their workplace environment, allowing them to stay connected while ensuring information is well-managed," said Alice Lee, Managing Director of Ricoh Malaysia.
Through Ricoh's solutions, organisations are able to embed document management systems within its BCP.
"Many companies that haven't implemented any form of digitalisation are finding it tough to navigate their business in these trying times," she acknowledged. With approximately 70% of the country's businesses comprising SMEs, this is not surprising.
According to International Data Corporation (IDC) Malaysia, the lack of preparedness amongst SMEs is partly because it is difficult to determine the Return on Investment [ROI] of the BCP and disaster recovery.
Furthermore, a 2018 Digitalisation Survey amongst 2,033 Malaysian SMEs indicated that they were heavy users of personal digital devices (smartphones, computers and basic internet connection). Yet, the take-up of information and communications technology (ICT) for back-end business processes, such as Enterprise Resource Planning (ERP) and Customer Relationship, is still very low.
"SMEs are generally savvy with e-commerce, on-line marketing and social media engagement. However, according to the survey, they struggle to cross the chasm to digitalisation that could significantly enhance business processes which can lead to productivity gains," Lee said. The survey also revealed that SMEs which use data management services record a 60% hike in productivity.
"Many organisations need to pivot by developing a truly holistic digital workforce, which, in the long term can collectively reap great benefits for the entire business ecosystem," she said, citing the survey. The current business landscape, she said, serves as an impetus for companies to make the digital leap.
To address these challenges, Ricoh's Smart Workplace cloud-based solutions enable companies to implement tailor-made digital applications, resulting in improved connectivity. Through established synergistic alliances with partners such as Microsoft 365, Dropbox, SalesForce, Google Drive and Evernote, Ricoh's comprehensive BCP tools are robustly adaptable to diverse organisational needs. Ricoh's Smart Workplace solutions are categorised within six distinct pillars: Smart Surveillance, Smart Visitor Management, Smart Device Management, Smart Workplace Optimisation, Smart Meeting Room and Workplace and Smart Connectivity.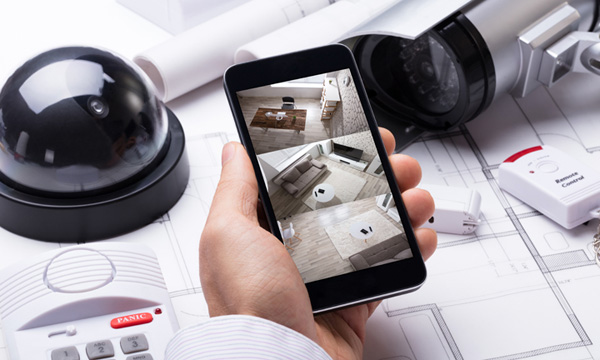 Smart Surveillance
Ricoh's Smart Surveillance system offers businesses the options of CCTV with analytics, as well artificial intelligence where machine learning is implemented to understand the physical environment to improve security measures, such as apparel detection, face recognition, object detection and more.
Lee said Ricoh's AI Technology has an advantage over others in the marketplace as its SMART camera solutions provides intelligence to the existing network surveillance, which relies on data and analytics and is adaptable for use across various industries' businesses to enhance its operations, security and risk management.
Ricoh's AI enhances their investigation capabilities, provides insights for business management and optimises business intelligence. It also enhances security through authentication. The authentication is made possible through its Face Recognition Panel. Additionally, Ricoh's AI Surveillance Technology allows for License and Vehicle Recognition, as well People and Gender Counting.
Two businesses that have benefitted from Ricoh's Smart Surveillance system are a leading local hypermarket chain which adapts Ricoh's solutions within their centralised monitoring the system in their 10 branches nationwide, and a state-of-the-art national logistics centre, which has equipped their 650,000 square feet facility with a centralised record image capturing system.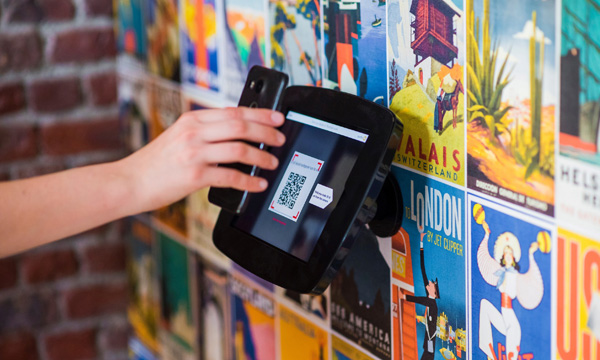 Smart Visitor Management
For businesses constantly receiving clients and visitors at their premises, the streamlining of guests signing in and out is now more crucial than ever, particularly for effective contact tracing during a pandemic.
"Ricoh's Smart Visitor Management adequately addresses this via its contactless platform, while improved security with real-time statistics of visitor data helps business owners ensure that work spaces are not overcrowded, facilitating social distancing measures," Lee said.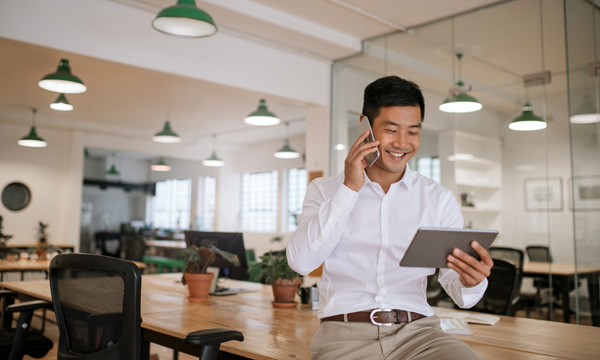 Smart Device Management
Ricoh's centralised and universal remote system is unique as it allows for all workplace devices to provide useful data and insights on device consumption, usage patterns and preferences, while enabling businesses to optimise their resources. All printer devices are inbuilt with the Ricoh Intelligent Service (RIS), a comprehensive maintenance service.
Smart Device Management uses Document Solutions and software through a variety of applications to boost document infrastructure, managing distribution, sharing and handling documents, manages the fleet cost and supplies; all of these to have an optimal usage on Workplace resources.
Ricoh's innovative device management enables users to print documents and even share presentations on the Ricoh Interactive Whiteboard (IWB), as well as remote automation of the office AC and lighting, from their personal mobile devices. This ensures resource optimisation through analytics of usage pattern and preference.
"We are discovering, especially in these times, that a smart workplace is not just a 'nice to have' but an essential tool for business connectivity and sustainability," Lee added.
It is no surprise, then, that IDC MarketScape in its report on the Worldwide Print Transformation 2020 Vendor Assessment recently named Ricoh a leader in print transformation, in recognition of Ricoh's "holistic approach" to future-proofing the workplace.
Smart Workplace Optimisation
To ensure workplace efficiency, Ricoh's Smart Workplace Optimisation employs its own system for hot desking, activity-based workplaces, booking of resources and data-based office planning.
Deloitte's Global Human Capital Trends Report suggests that almost 80% of executives cited workplace experience as key in improving work productivity.
"The overarching and guiding principle at work is that for a 500 sq ft workspace can accommodate up to three persons while three others can work remotely and remain connected through cloud connectivity, thus reducing overhead costs," Lee said, adding that Ricoh Malaysia's headquarters in Shah Alam adopts Smart Workplace Optimisation within their operations.
"In doing so, we have optimised our office workspace, which previously occupied three levels of the building. Since the return of our workforce following the Recovery Movement Control Order, we now occupy just one level with 331 seating capacity. While the previous seating only allowed 280 people, we can now accommodate our entire workforce, even with physical distancing measures in place," she explained.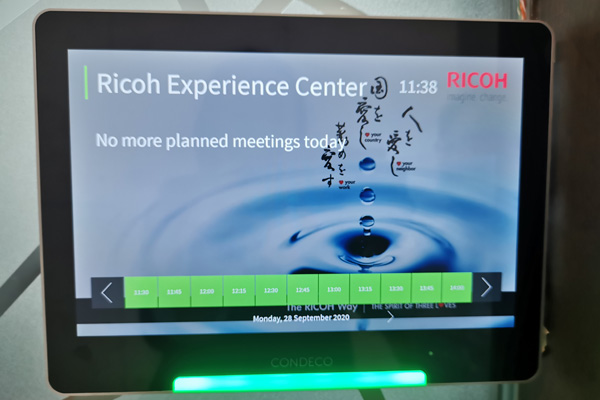 Smart Meeting Room and Workplace Collaboration
What makes this pillar unique to other similar solutions offered in the market is that it enables meeting rooms to be fitted with Ricoh's Room Booking System to allow Resource Booking, Usage Tracking and Reporting. Data collected may in turn be used for workspace optimisation activities. Meeting rooms can also be upgraded with the Ricoh Internet of Things (IoT) technology to enable automation into its Lights, Blinds, Audio Visual Equipment, and Heat, Ventilation and Air Conditioning (HVAC).
Through Ricoh's Video Conference System, users can look forward to paperless meetings shared over multimedia devices, while the host conducts a meeting of up to 50 participants (including the host) in its virtual meeting room. It also uses a subscription-based scalable service to reduce investment cost, while allowing users to create, join and manage meetings from any web-enabled services.
The ISO-certified Ricoh Virtual Meeting Room is safe and secure with a default call encryption to ensure there are no privacy risks, ad scams, or unwanted hijackings.
Smart Connectivity
Through this feature, Ricoh promotes greater synchronisation of information through efficient and safe distribution of information on multiple devices. In real-time, users can collaborate on multiple projects, for example, editing documents via shared screens from anywhere in the world.
"This enables work teams to host and participate in meetings remotely, while using integrated tools to write, view and share documents," Lee said. The teams can easily communicate and collaborate through virtual meetings, just by starting meetings with the use of an ID Card. Additionally, they can use the IWB with Microsoft 365, and pull documents from the cloud.
Another client that has benefitted tremendously from incorporating Ricoh's Smart Workplace solutions is a 24-hour self-service laundry chain. The owners sought to increase effectiveness in managing over 200 outlets nationwide through a proper automated workflow system to enhance monitoring, auditing and operations. The company digitalised their workflow, enabling them to monitor cashflow collections, receive outlet cleanliness reports and even help the implementation of job assignments in the clocking-in of its field staff over all its outlets.
Lee strongly believes that there is currently tremendous potential and demand for such systems amongst the 900,000 SMEs in the country who contribute more than 30% of the country's Gross Domestic Product (GDP). Moreover, Ricoh's solutions can be customised to meet the needs and budgets of various businesses ranging micro SMEs to multinationals.
This is crucial since most SMEs (84%) highlighted difficulties in their online connectivity and communication with customers and suppliers, in addition to their need for better infrastructure. "In the transition towards a digital workplace, it best to start with better connectivity and by digitising documents while organising, automating and streamlining processes. Transformation in your internal processes help you achieve better connectivity and communication!" Lee added.
The current unprecedented need for remote working solutions offers some valuable lessons and opportunities for organisations to be able to effectively operate remotely in an intelligent and sustainable manner. In this regard, Ricoh has certainly risen to the occasion, as an advocate in digitalising smart workplaces, paving the way for companies to effectively make that crucial transformation. For more information, visit www.ricoh.com.my or contact Ricoh's hotline at 1-300-88-8228.