CapBay enters into a joint venture with Kenanga to create Malaysia's first Islamic Supply Chain Finance fintech
CAPBAY, a Malaysian Multi-Bank Supply Chain Finance and Peer-to-Peer Financing ("P2P") platform has acquired a 49% stake into Kenanga Capital Islamic Sdn Bhd ("KCI"), a subsidiary of Kenanga Investment Bank Berhad ("KIBB"), forming a joint venture with KIBB to create Malaysia's first Islamic Supply Chain Finance fintech. KCI has a long-standing track record in providing factoring to SMEs in the government sector.
Supply Chain Finance to Facilitate More Funding to SMEs
The Covid-19 pandemic has taken a toll on the cashflow of businesses of all sizes, but it is particularly challenging for the Small and Mid-size Enterprises ("SMEs"), who may not have access to quick and affordable financing to bridge the gap and emerge on the other side of the global crisis.
Supply Chain Finance allows working capital funding using data within the supply chain processes and transactions. For instance, SME contractors and vendors which supply goods or services to large corporations, the Government or Government-Linked Companies ("GLCs") can obtain receivable financing. SMEs can leverage on the credit-worthiness of the larger corporations. In turn, the larger corporations or GLCs are able to support their vendors through the crisis and strengthen their supply chain community. In today's world, one cannot exist without the other.
Leveraging Technology to Enable More Efficient Financing
Leveraging on CapBay's strong technological expertise, this acquisition aims to transform Malaysia's traditional factoring industry to enable SMEs to obtain financing seamlessly through a digital platform. The digital process allows transactions to carry on despite movement lockdowns. CapBay has developed proprietary technology to ease the onboarding of SMEs and credit evaluation. The Malaysian fintech's unique payment risk scoring model that predicts the risk of each transaction goes beyond just financial statements analysis but utilises machine learning to assess thousands of data points such as historical relationships, payments, quality of contracts and other patterns. CapBay's data-driven approach has allowed them to keep the default rate low while pushing the boundaries of financing the unbanked and underbanked.
CapBay's Partnership With A Top Investment Bank
With the KCI acquisition, CapBay will be managing KCI through the appointment of Ang Xing Xian as CEO to continue the effort of growing the Shariah-compliant business and developing the Islamic Finance market. Ang will report to Datuk Chay Wai Leong, Group Managing Director, Kenanga Investment Bank Berhad ("KIBB").
"KCI is known for providing thorough and reliable SME financing in the government sector," said Datuk Chay. "We're excited to enhance our service offering with a larger team of experts at CapBay and are now able to provide high quality financing services to both the government and private sectors."  "We have always been committed to offering our customers the solutions they need to advance the growth of Malaysian businesses of all sizes. I am confident that this partnership with KIBB will allow us to grow as an organisation and better serve our customers as we invest in our infrastructure and service offering," said Ang, Co-founder of CapBay and CEO of KCI. The partnership is expected to support the underserved SME market that is estimated to grow 5-fold from its current RM 20 billion.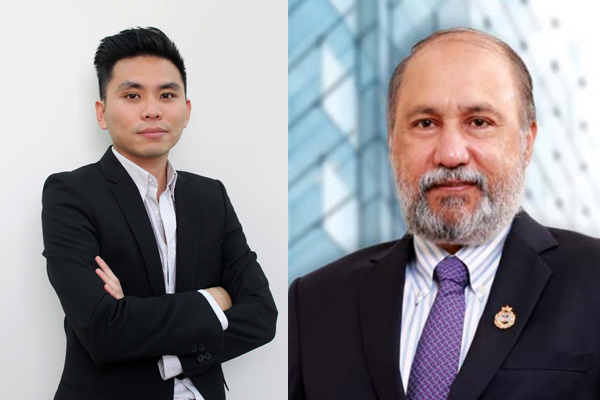 Dato' Sri Mohd Mokhtar Mohd Shariff appointed Chairman of CapBay
CapBay also announced the appointment of Dato' Sri Mohd Mokhtar Mohd Shariff as the Chairman of their holding company, Bay Group Holdings Sdn Bhd. He brings a wealth of experience and will be spearheading efforts to further enhance risk management practices in the areas of operational, fraud and Anti-Money Laundering and Countering Financing of Terrorism (AML/CFT). Dato' Sri Mohd Mokhtar holds a Bachelor of Law (Hons) degree and a Masters in Business Administration and a Certificate of Legal Practice, and was called to the Malaysian Bar in 2019. He served in the Royal Malaysia Police from 1977 to 2018, holding key senior positions – namely, Director of Special Branch, Director of Narcotics Crime Investigation Department, Chief Police Officer of Johor, Deputy Chief Police Officer of Pahang and Head of Special Branch Kuala Lumpur. He is also a member of the Board of Directors for the public listed TMC Life Sciences Bhd since 2019.
For more information on CapBay's financing solutions, please visit www.capbay.com/getfunds-invoicefinancing. Start investing on CapBay's P2P Investment platform today to diversify your investments at www.capbay.com/invest.