Top 16 Teams in Southeast Asia to compete in PMPL Sea Finals S2, from 23-25 October
The PUBG MOBILE Pro League (PMPL) Southeast Asia (SEA) Finals Season 2 will kick off on 23-25 October, with teams fighting it out for a portion of the USD 150,000 prize pool.
Adding to the exciting gameplay, popular Indonesian artiste Rich Brian will be this season's host, along with virtual emcee Miss J, while amazing giveaways await players and audiences alike.
The event will be streamed live on PUBG MOBILE's official Esports page on Facebook Gaming.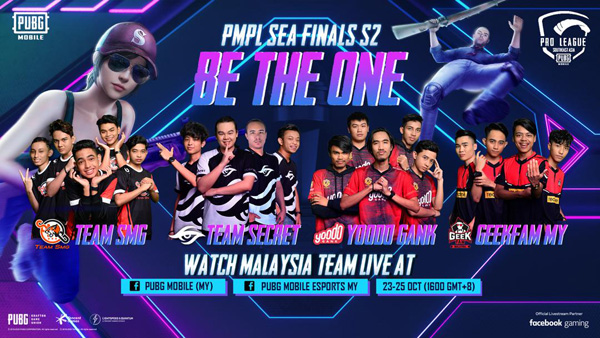 "By collaborating with Facebook Gaming as the official livestream partner for this tournament, we aim to bring PMPL SEA Finals Season 2 into the upgraded level. From previous experience, we have made good achievements in Esports events in Southeast Asia, and we are committed to continuously provide innovation to provide audiences with a good online experience" said Oliver Ye, Director of PUBG MOBILE SEA.
Competing for the prize pool and champions titles, the 16 teams from across Southeast Asia will look to out-strategise, out-maneuver and out-gun their opponents over the 15 matches that will be held over three days.
Apart from winning a portion of the USD 150,000 prize money, the top teams from Vietnam, Indonesia, Thailand, Malaysia, and one Wildcard entry, will also battle it out for a slot in the upcoming PUBG MOBILE Global Championship – where a more competitive battleground awaits.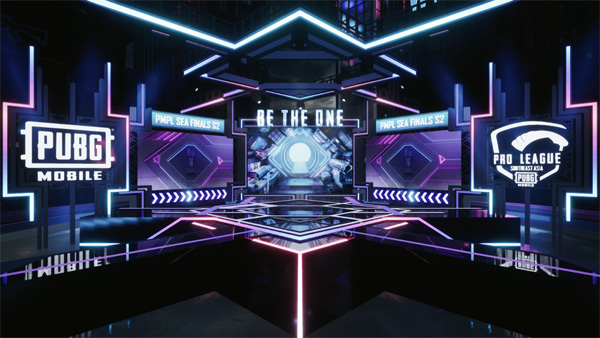 In this season of PMPL SEA Finals, an online virtual reality (VR) studio has been implemented using 720-degree VR shooting and other technologies. This is part of PUBG MOBILE Esports commitment to present interactive all-round content and simulate on-site experiences for audiences.
The technology used in this season of PMPL SEA Finals is a major breakthrough in PUBG MOBILE's Southeast Asian Esports events, aimed at bringing audiences a first-class online viewing experience.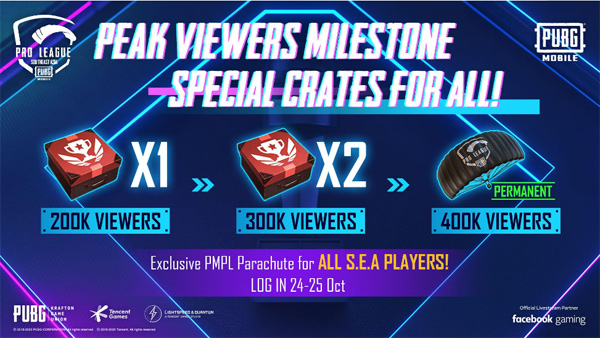 Experience gameplay with awesome beats
To enhance the experience, PUBG MOBILE has brought on Indonesian rapper Rich Brian, who gave us popular hits such as Dat $tick and 100 Degrees. Players and audiences alike will get to enjoy Rich's awesome beats while watching the nail-biting battles by the teams.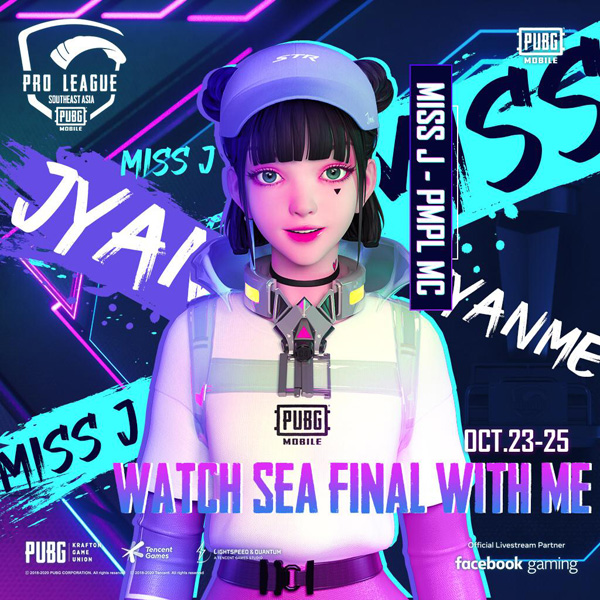 For the first time, PUBG MOBILE will be introducing a virtual emcee, Miss J. Audiences also stand a chance to win an amazing prizes such as gift cards, Apple AirPods, iPhone SE and gaming chairs, simply by watching the livestream of the matches. The gifts will be dropped randomly to the audience during the livestream, so keep a lookout!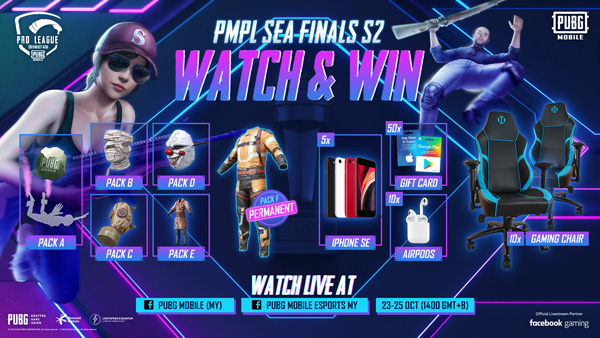 The top four teams to emerge from PMPL SEA Finals Season 2 will automatically quality for seats in global championships, such as the PUBG Mobile Global Championship Season Zero (PMGC Season Zero), which is set to be the highest rewarding tournament in the history of PUBG MOBILE.
While the official schedule has not be released yet, PMGC Season Zero will offer unprecedented new experiences, as the event will be based on brand-new game mechanism and will feature cutting edge graphics.
The 16 teams which will participate in the PMPL SEA Finals Season 2 are:
Country
Teams
Malaysia
-Team Secret Malaysia
-Team SMG
-Geek Fam
-Yoodo Gank
Vietnam
-V Gaming
-BOX Gaming
-Xavier Team
Indonesia
-Aerowolf Limax
-Aura Esports
-Bigetron RA
Thailand
-Secret Jin
-RRQ Athena
-Power888 KPS
Wildcard
-Iconic PH
-Yangon Galacticos
-All-Star Team Puyat
For more information, check out the official PUBG MOBILE Esports Facebook page.
esportsfinalgamergamingmobilepmplpubgsoutheast asiatournament