New Benefit-Focused Shell Advance Motorcycle Engine Oils for Different Riding Needs
Shell's recent ground-breaking move to connect the right lubricant product to the right consumer by focusing on key rider benefits has now been extended to its Shell Advance range of motorcycle engine oils.
The new benefit-focused Shell Advance Power and Shell Advance Long Ride engine oils will make it easier for bike owners to choose the right lubricant based on their riding styles and needs. They are also the most affordable, premium-branded fully synthetic motorcycle engine oils in the Malaysian market and are specially designed for 4-stroke motorcycles.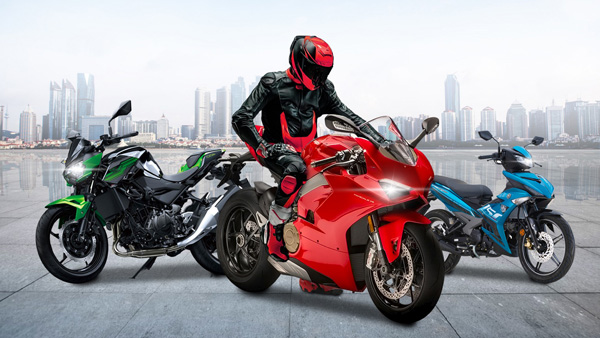 "At Shell, we have always been at the forefront of lubricant technology innovation. With the new Shell Advance Power and Shell Advance Long Ride, we want bike owners to be empowered to choose the right lubricant by simplifying the two options based on their needs," said Nyon Kam Yew, Shell Lubricants General Manager for Malaysia and Singapore.
The new Shell Advance Power (RRP: RM55 per 1-litre pack) is specially formulated for bikers who enjoy power and acceleration. It is engineered to maximise your bike's performance as well as to preserve the bike's highest power output by resisting the onset of oxidation and formation of deposits. As a result, bikes lubricated with Shell Advance Power demonstrate no power loss even after 20,000km.
The new Shell Advance Long Ride (RRP: RM50 per 1-litre pack) caters to bikers who want a peace of mind by having trouble-free engines. Suitable for city rides or long-distance travels, its robust, low evaporation formulation is developed for maximum heat endurance and reduced oil consumption for rides of up to 6,000 kilometres.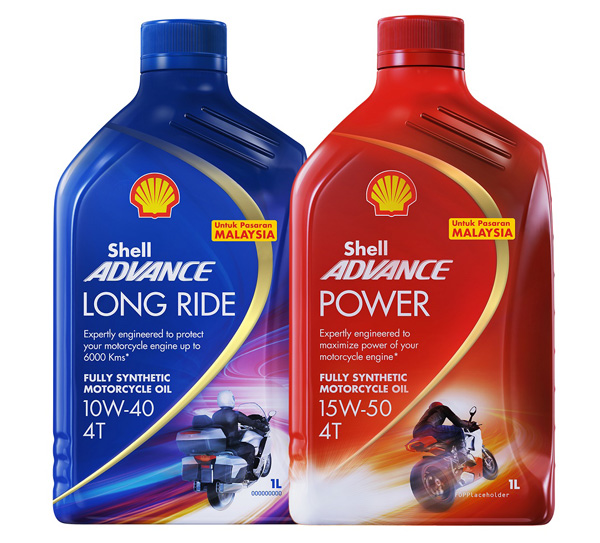 Both products featuring Shell's proprietary PurePlus Technology, a 99.5% pure base oil made from natural gas, had also demonstrated better cold start and high temperature performance and piston cleanliness compared to ester-based engine oils.
For more information on the new Shell Advance Power 15W-50 and Shell Advance Long Ride 10W-40, please visit www.shell.com.my/advancepowerandlongride.
advaneautomobilebikebikerenginefuelmotorcycleoilsriderridingshell