Hyundai-Sime Darby Motors unveils the All-New 2020 Sonata and Kona 'Geared for Distinction'
Hyundai-Sime Darby Motors (HSDM) today launched two new distinctive models – the all-new class-leading D-segment Sonata and the B-segment Compact SUV Kona along with a bold new tagline 'Geared for Distinction' for Hyundai in Malaysia.
The new tagline 'Geared for Distinction' encapsulates the essence of the Hyundai brand in Malaysia and reflects its transition to a stand-out brand of consequence. From inception to the final product, every Hyundai vehicle is engineered to perform and is equipped with the latest state-of-the-art technology, a few of which are not even offered in the luxury segment, size for size.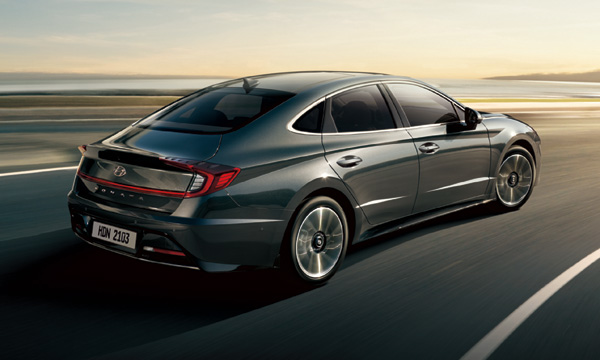 Speaking at the launch, Mr Low Yuan Lung, Managing Director of HSDM said the new tagline follows a year-long business remodelling exercise which involved a restructuring of its business fundamentals and customer deliverables.
"With the progress that Hyundai has made in producing global award-winning products, innovations and cutting-edge technology, we feel it is time to take the brand to the next level to reflect its strengths in the premium car market segment."
"As the tagline denotes, we are geared for distinction. Hence, Hyundai customers will enjoy a rejuvenated experience and a new definition of luxury. More distinctive Hyundai products will be rolled out while service capabilities will be enhanced to ensure the highest level of customer satisfaction," he added.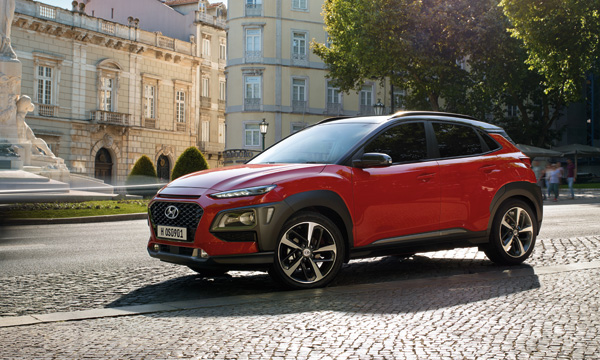 On the rollout of the all-new Kona and Sonata, Low said both models have been specially developed for discerning car owners, with stunning designs and innovative features.
"We understand the needs of our customers. Today's car buyers would prefer to be associated with a brand that is distinctive, and offers quality, innovative designs and performance. The all-new Sonata and Kona have been specially created to appeal to these car owners," he said.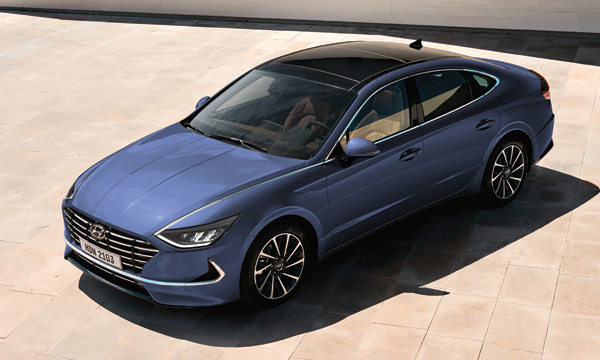 The eighth-generation class-leading Sonata, with its dynamic design and features, is expected to make its mark in the D-segment market.
"In terms of design, the new Sonata is a fully transformed vehicle that bears more resemblance to a sporty four-door coupe. The new model is a step up from what people have come to expect from Hyundai and is expected to draw onlookers to take a closer look at the details."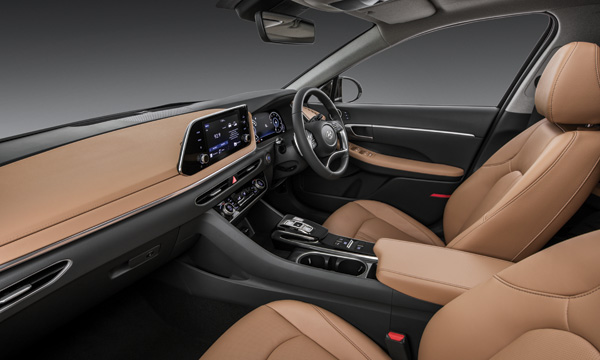 "The new model is built on an entirely new platform that emphasises design, safety, efficiency, power and driving performance. With it, there is a marked weight reduction and improved fuel efficiency while achieving better durability. It also builds on the original platform's core strengths, enabling a more stable design with a lower centre of gravity," Low added.
The Sonata also offers several segment-first features such as state-of-the-art hidden lighting lamps architecture; blind-spot-view monitoring that offers a "live" video feed of blind spots which is projected onto a video screen on the digital gauge cluster; and a 6-speed automatic transmission with a shift-by-wire feature controlled by a push-button shift console. It is also the first Hyundai model in Malaysia to be equipped with the Smartstream G2.5 powertrain.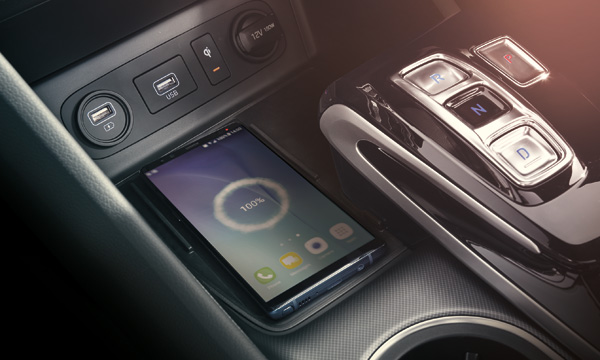 The much-anticipated B-segment compact SUV, Kona, is another of Hyundai's design innovations that is expected to reach a new market segment for the brand. The Kona appeals to consumers with active lifestyles, particularly the younger generation of car buyers.
The Kona's "urban smart armour" exterior features voluminous, aggressive body styling which complements a low and wide stance for great looks and confident handling in a variety of urban and adventure-oriented driving environments.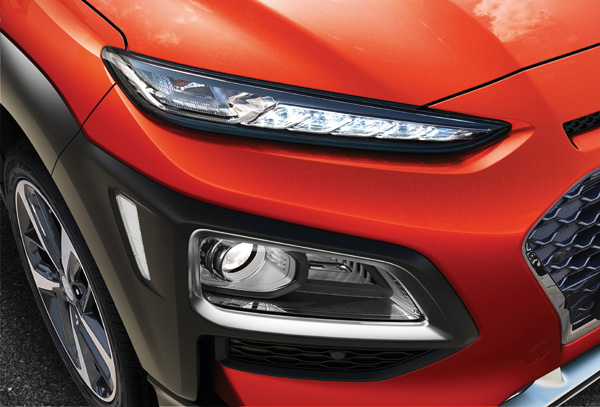 "We have received overwhelming response for the new Kona during the pre-launch booking phase. As a result of the positive response, we are happy to announce that we will continue to market the Kona here. Customers can thus expect the next generation of Kona to be introduced here as well," said Low.
Unique in its segment, the Kona incorporates several distinguishing features, among them, Wireless Phone Charging and Driver Attention Warning System. The contrasting vibrant colour seatbelts and interior trim colour creates a burst of exciting colour in the cabin.
The Kona is available in three variants, namely the 2.0-liter Nu MPI Standard and Active as well as the 1.6 Turbo which is priced at RM123,888, RM138,888 and RM151,888 respectively. For a limited time only, HSDM is offering a special introductory price, inclusive of tax savings, of RM115,888 for the 2.0 KONA, RM130,888 for the 2.0 Active and RM143,888 for the 1.6 Turbo variant (Peninsula Malaysia, on the road excluding insurance) .
The Sonata is only available in the SmartStream G2.5 version and priced at RM206,888.
HSDM is offering the first 50 Sonata units at a special introductory price, inclusive of tax savings, of RM189,888 (Peninsular Malaysia, on the road excluding insurance).
Both the Sonata and Kona are entitled to a five-year or 300,000km (whichever comes first) warranty. It is available for viewing at all Hyundai showrooms nationwide. Interested parties may contact Hyundai's Customer Careline at 1-300-13-2000.
carenginehatchbackhyundaikonakoreanmotorssedansime darbysonata