All-New Hyundai Sonata to Take the Lead for D-Segment Sedans
The 8th generation, all-new 2020 Hyundai Sonata, slated to be launched before the year end, is boldly positioned as the leader of D-segment sedans in terms of design and technological advancements.
"Make no mistake. Hyundai's roll-out of all its latest models is poised to disrupt the market. The all-new Sonata is no exception. It has surged ahead of competing models in terms of sales in several markets and the awards are accumulating," said Mr. Low Yuan Lung, Managing Director of Hyundai Sime Darby Motors (HSDM).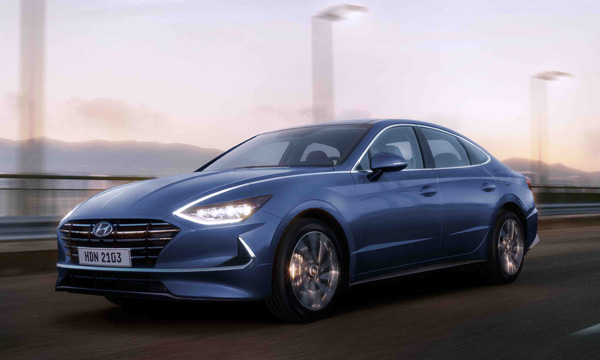 How different is the Sonata vis-à-vis the competition?
"The Sonata's unique features in the D-segment is patently obvious. One look at it and you can already see that its Sensuous Sportiness exterior design, with its coupe roof line and elegant, sporty body lines, makes this the stand-out car in the segment. The conservative look of the D-segment has been totally discarded. This is a stunning, sporty, long coupe-like sedan for the business executive. Its design was conceived to emote. This is not your average D-segment car," elaborated Mr. Low.
With its courageous new design, Hyundai's new Sonata is a statement of intent. Here is a marque that refuses to blend in with the crowd. With every new model, some of the best car designers and creative directors in the world such as Luc Donckerwolke and SangYup Lee have been hired by Hyundai to create cars that move you in more ways than one.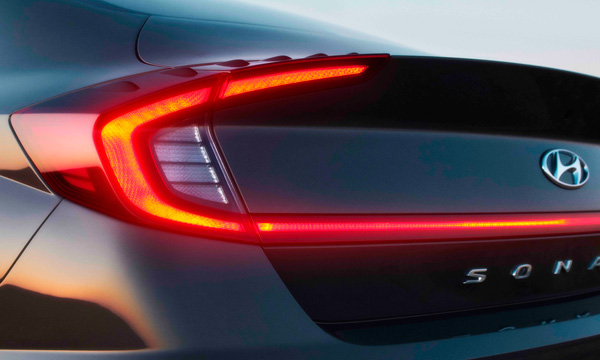 What does the new Sonata bring to the motoring world that will make a difference to drivers?
"The car's blind-spot-view monitoring assists Sonata drivers with a "live" video feed of the blind spot which is projected onto a video screen on the digital gauge cluster. This is not available in other D-segment sedans," explained Mr. Low.
"The Sonata, like all Hyundai models, is also one of the safest cars in the world. It is built from Hyundai's proprietary Advanced High Strength Steel (AHSS). This stems from our corporate legacy which started as an industrial steel company, forging steel of such robust strength that it was used in the construction of railway tracks, bridges and ships. Now the AHSS is used to build every Hyundai car," he added.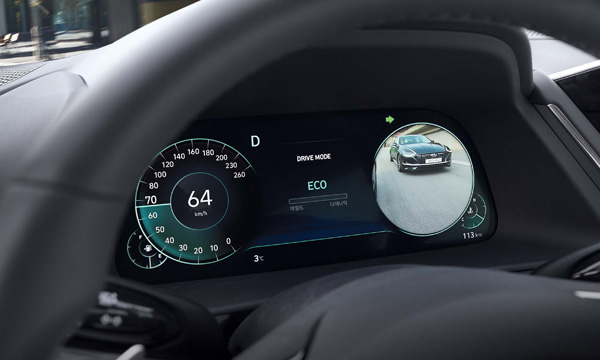 What can customers look forward to in terms of Hyundai's new innovations?
The new innovations and cutting-edge technology found in the Sonata include:
Smartstream G2.5 MPi engine with improved fuel efficiency
6-speed automatic transmission with shift-by-wire feature
State-of-the-art Hidden Lighting Lamps architecture
Wireless phone charging with cooling function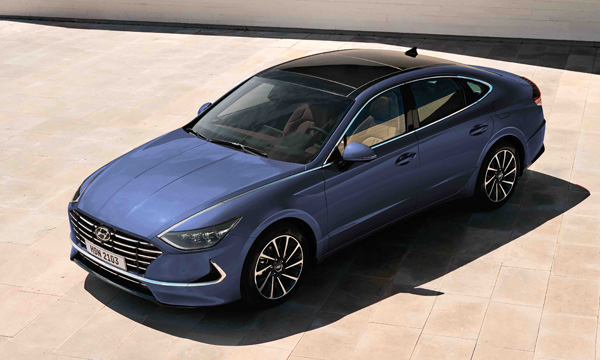 What accolades have been bestowed on the new Sonata?
To date, the Sonata has bagged several coveted awards in the US which include "Best Car for Teens" by US News and World Report, "2020 Best Auto Tech Award" by Kelly Blue Book, 2020 NHTSA 5-star Overall Rating, MotorWeek's "2020 Drivers' Choice Award" for Best Family Sedan and Wards "10 Best User Experience Award".
When can customers book the new car?
The Sonata is now open for booking with a fee of RM888 at all Hyundai showrooms nationwide.
Car enthusiasts who are interested in finding out more about the new Sonata may contact Hyundai at 1300-13-2000 or log on to www.hyundai.com.my to locate the nearest showroom.
couped-segmentengineg2.5hyundaikoreanlightingmpisedansmartstreamsonatasportywireless charging