TREVO starts engine on Proof of Concept Study on People-To-People Car Sharing
TREVO – the latest and most innovative app-based people-to-people (P2P) car sharing marketplace, is embracing the National Transport Policy 2019-2030's vision to involve public participation and stakeholder engagement in the development of transport initiatives, and to embed robust evidence-based assessment in the planning and development of transportation. TREVO is the first company to embrace the Ministry of Transport's call for mobility service providers to submit Proof of Concept (POC) research, and has kicked off a multi-phase year-long POC exercise running from August 2020 to August 2021, which seeks to demonstrate the sustainability of P2P car sharing in Malaysia and strengthen its viability. The POC aims to identify areas for improvement, including challenges and gaps in the system that may be revealed as the car sharing community grows, such as insurance coverage needs and other safety and security measures, regulatory and licensing frameworks, and areas of possible ambiguity, with the ultimate aim of empowering a safe and efficient car sharing marketplace.
"In any economy, it is important to continuously innovate new ways to generate revenue and create more value in asset ownership. This is especially true in today's economic climate, with the latest unemployment rate at 4.9% and approximately 773,200 people out of work, not forgetting those hit by reduced working hours and pay cuts. More Malaysians can certainly benefit from optimising their cars to generate income, which can cover auto loans and maintenance costs. Those working from home can also list idle vehicles to generate supplemental income," said Leon Foong, CEO of SOCAR Mobility Malaysia.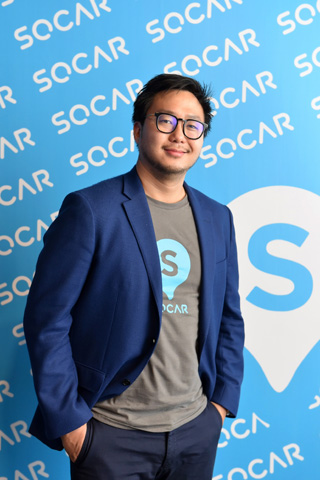 TREVO, a subsidiary of SOCAR Mobility Malaysia, offers a platform that connects users (Guests) and car owners (Hosts), allowing Guests to book any car that fits their mobility needs and enabling Hosts to earn extra income to offset the cost of car ownership. Car owners can supplement up to 85% of their car loans just by sharing their car on TREVO for a minimum of 10 days monthly. They are empowered to choose their own pricing as long as it falls within the pricing band provided by the TREVO algorithm. Currently, TREVO has more than 70,000 members and more than 1,000 car listings, with models ranging from Perodua Axia and Perodua Myvi to Porsche, BMW and more.
"Through our POC exercise, we will be able to gather concrete proof to support the value of P2P car sharing, which will further strengthen this mobility model. We are committed to partnering the government in developing a more inclusive and accessible model of transportation asset ownership in Malaysia, where an asset's innate value can be shared among users while generating new forms of value, underpinned by our innovative P2P car sharing model. The pandemic may have compelled us to tweak our business timelines, but we are more confident than ever that the transportation model we are offering will resonate strongly among Malaysians," Leon added.
Commenting on TREVO's POC exercise, Minister of Transport Datuk Seri Ir Dr Wee Ka Siong said the Ministry of Transport believes in taking a collaborative and consultative approach in transforming the transportation landscape to meet current and future needs. "Gone are the days of rigid top-down planning by bureaucrats. Instead, we are embracing dynamic ideas from private businesses who closely track the shifts in industry trends and consumer demand – with the mutual goal of driving innovation and progress in the mobility landscape. The sharing economy holds great promise for Malaysians, improving resilience in a challenging economic climate. We look forward to the findings from TREVO's Proof of Concept exercise, and urge other private businesses wishing to introduce new concepts in transportation to submit relevant POC business proposals to the Ministry of Transport," he said.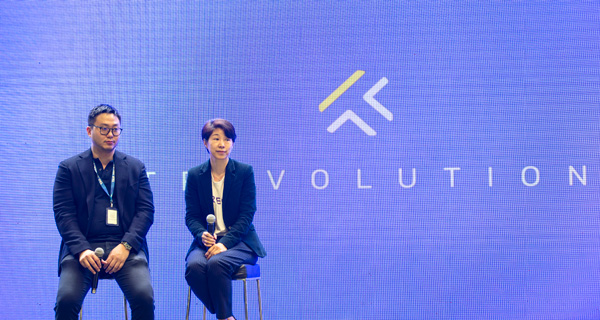 Social inclusion via car sharing
TREVO seeks to empower social inclusion by expanding access to the sharing economy and the benefits of shared assets. "In a country with one of world's highest ratios of private car ownership (93%) and the highest incidence of multiple car ownership per household globally (54%), it is not uncommon for Malaysians to be burdened by the cost of car ownership, yet do not derive optimum value from this asset. At TREVO, we want to enable a future where people can enjoy the advantages of driving without committing to car ownership, where there are endless choices to fit different needs, while car owners can pursue new activities with their income from TREVO. With TREVO, Malaysians can drive their dreams!" said Susan Teoh, General Manager of TREVO.
"Having access to car sharing can be a win-win where people buy cars because it is an asset that sparks joy, instead of a burden reluctantly shouldered. Indeed, having the option of car sharing may convince Malaysians to go ahead with their plans to purchase their dream car sooner rather than later, which in turn contributes to an economic stimulus for an automotive sector impacted by a 41.1% drop in passenger vehicle sales in the first half of 2020 compared to the last year," she added.
TREVO's proof of concept exercise will be executed in stages, whereby upcoming stages will see the introduction of collaborations with partners in the airline, banking, fintech and automotive industries, which are currently in development.
Find out how to be a Host or Guest on TREVO at trevo.my and stay updated via TREVO Malaysia's Facebook page at www.facebook.com/TrevoMY.
appcarcar sharingcarpoolconcept studypeople to peoplerentalservicesocartrevo