TREVO – the latest and most innovative app-based people-to-people (P2P) car sharing marketplace, is kicking off Phase 1 of its newly announced Proof of Concept (POC) exercise with a RM2 million investment into providing Financial Aid for new Hosts. In the multiphase year-long POC exercise running from August 2020 to August 2021, TREVO is seeking to demonstrate the sustainability of P2P car sharing in Malaysia and reinforce its role in the overall mobility ecosystem. With the investment, TREVO aims to encourage more people to participate in the POC study by sharing their vehicles, and to support the Government's effort to mitigate the rakyat's financial challenges through the PENJANA plan.
The RM200 Financial Aid was officially announced today, at the launch of the TREVO Lighthouse Activation Centre, officiated by Minister of Transport Datuk Seri Ir Dr Wee Ka Siong, accompanied by Leon Foong, CEO of SOCAR Mobility Malaysia and Susan Teoh, General Manager of TREVO. The event was also attended by Land Public Transport Agency (APAD) Director General, Azlan Shah Al Bakri and CEO of InvestKL, Muhammad Azmi Zulkifli. The Financial Aid will be channelled to the first 10,000 new Hosts in the Klang Valley, Penang and Kota Kinabalu who sign up with TREVO and make their cars available for booking on at least 14 days each month. Host registration is open to Malaysians who own cars not older than 12 years as of 31 December 2020.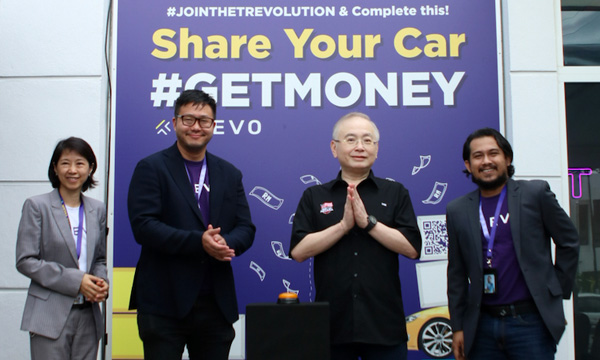 "Through this investment, TREVO is excited to partner with the government in introducing the benefits of P2P car sharing to more Malaysians and accelerate the growth of the sharing economy by incentivising car owners to list their cars on TREVO. Beyond the initial incentive of RM200, we want Malaysians to embrace the opportunity to turn their assets into a recurring income stream. As a mobility company, we have often underlined the importance of shared mobility and through TREVO, we have an opportunity to create additional income for car owners by matching their cars to people who want access to shared vehicles. 2020 has presented us with its many challenges and we see people struggling with income uncertainty while still having to shoulder the burden of paying off their monthly expenses such as car maintenance bills, insurance renewals and loan repayments. We want to present TREVO as an opportunity for Malaysians to take control of their financial situation and start making their underutilised vehicles generate supplementary income for them," said Leon Foong, CEO of SOCAR Mobility Malaysia.
TREVO, a subsidiary of SOCAR Mobility Malaysia, offers a platform that connects users (Guests) and car owners (Hosts), allowing Guests to book any car that fits their mobility needs and enabling Hosts to earn extra income to offset the cost of car ownership. Car owners can supplement up to 85% of their car loans just by sharing their car on TREVO for a minimum of 10 days monthly. They are empowered to choose their own pricing as long as it falls within the pricing band provided by the TREVO algorithm.
Speaking at the launch, Minister of Transport Datuk Seri Ir Dr Wee Ka Siong said the ministry welcomed more players from the private sector to take part in POC exercises like TREVO's, which are in line with the National Transport Policy 2019-2030's vision to involve public participation and stakeholder engagement in the development of transport initiatives. "The Ministry welcomes studies by private businesses that can offer additional information beneficial to the NTP's policy thrust to strengthen governance to create a conducive environment for the transportation sector, especially by strengthening and streamlining the regulatory framework and embedding robust evidence-based assessment in the planning and development of this sector to meet market demands. We appreciate efforts like TREVO's RM2 million investment in their Financial Aid programme, in line with the Government's PENJANA plan to help the rakyat in this challenging economy. This social investment and the POC that drive new mobility concepts is a good showcase of Private-Public Partnerships, where businesses can partner with the Government in improving the economy in relevant segments," said Datuk Seri Ir Dr Wee.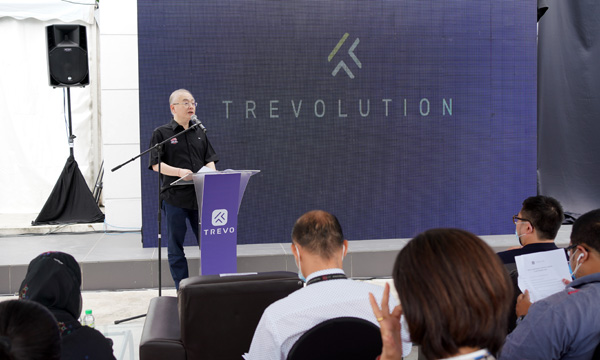 Susan Teoh, General Manager of TREVO added that the POC exercise will identify areas for improvement in the P2P car sharing ecosystem, including challenges and gaps that may become apparent once the car sharing community gains critical mass. "Our ultimate aim is to empower a safe and efficient car sharing marketplace, so our POC exercise will closely examine factors such as insurance coverage and claims needs, onboarding screening efficiency, regulatory licensing frameworks, post reservation customer support and other opportunities to reduce ambiguity when it comes to formalising the car sharing regulations. Our POC is a collaborative effort with the Ministry of Transport to understand and enhance the industry further with a focus on protecting public interest. What we hope to achieve is to have P2P regulations that are pro-host, pro-guest and most importantly also pro-community. At TREVO, we want Malaysians to drive their dreams with us, but before that, we want to show all Malaysians that TREVO is leading the way in making the car sharing marketplace better for everyone."
Currently, TREVO has more than 70,000 members and more than 1,500 car listings, with more than 150 models from 30 auto makers, ranging from Perodua Axia and Perodua Myvi to Porsche, BMW and more.
The TREVO Lighthouse Activation Centre
Meanwhile, the new TREVO Lighthouse Activation Centre will strengthen support systems in tandem with the expanding TREVO community, as Phase 1 of the POC revs up its engines. It will serve as a support centre for Hosts, with 30-minute onboarding sessions available daily from 9.00am to 5.30pm. In addition, there will be regular community activities organised for TREVO members at the Lighthouse.
Upcoming stages of TREVO's POC exercise will see the introduction of collaborations with partners in the airline, banking, fintech and automotive industries, which are currently in development. In addition, TREVO is currently working with insurance providers to develop robust and more affordable new offerings to meet the needs of a larger P2P car sharing landscape.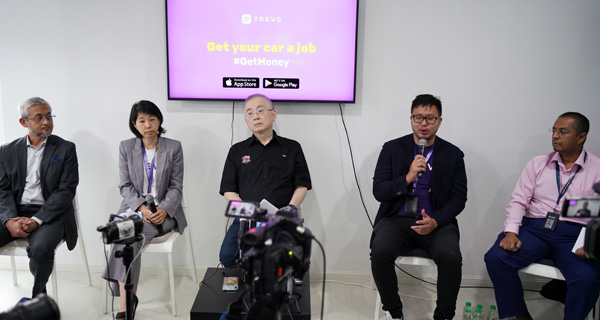 Car owners can join the Trevolution today by downloading the TREVO app and signing up with the referral code MOTxTREVO to earn the RM200 Financial Aid. More information on the Financial Aid is available at trevo.my/trevo-financial-aid.
Find out how to be a Host or Guest on TREVO at trevo.my and stay updated via TREVO Malaysia's Facebook page at www.facebook.com/TrevoMY.