The MSI Valorant Online Tournament is Happening this September
This September, MSI will be organising a Valorant Online Tournament in collaboration with NVIDIA for our Malaysian Valorant community! Valorant fans are encouraged to join the MSI Valorant tourney to show their skills and win big prizes!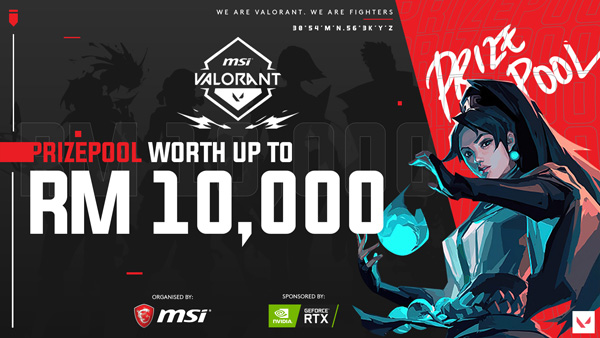 The registration of the tournament starts from 4th of September and closes at the 24th of September. 48 teams will be admitted for the tournament. Interested Valorant agents can register with the link attached below for free. A RM10,000 prizepool will be available for the top three teams which the champion team will be getting the RM5,000 cash prize.
The MSI Valorant tournament will be happening at the 26th and 27th of September. The matches will be available to watch live on MSI Malaysia's Facebook page or The Pantheon's Facebook page during the two days. Also, there will be mystery gifts and MSI vouchers to be won during the live matches for the audience.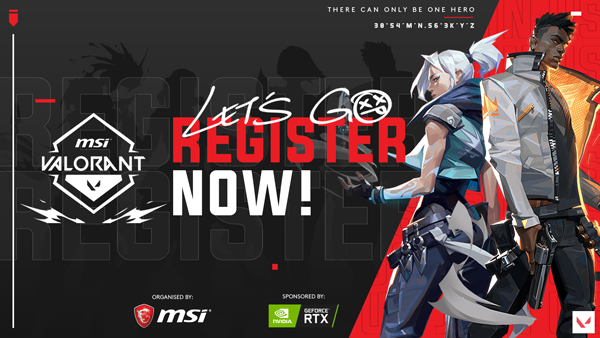 With the massive spike in Valorant's popularity, MSI is proud of organising such events to boost the e-Sports scene of Malaysia and also cultivate more love for PC gaming. More question on the tournament and terms and conditions can be asked at the tournament's operator, The Pantheon's Facebook page.
competitionesportsfpsgamegamergamingmsionlinetournamentvalorant