Match, Meet, Marry: The First Matchmaking Mobile App Developed by Top Matchmaker, Joompa, launches in Malaysia
Joompa, a matchmaking mobile app targeted towards Muslim adults with marriage in mind is officially launching in Malaysia, providing them with a safe, ethical and transparent dating platform. The platform aims to help individuals to find their right match based on the compatibility requirements through a set algorithm tailored to provide a qualified range of choices.
Joompa ‒ derived from the Malay word "jumpa", which means "to meet" ‒ was founded by Anisa Hassan, an award-winning matchmaker with more than 16 years of experience in helping people find their ideal partners. Having played cupid for close to two decades, her dating black book has seen pairings made for highly influential singles in Asia and singles-next-door seeking lifelong companionship through her other venture, Date High Flyers.
"There are almost 50 million single Muslims in Southeast Asia. In Malaysia alone, close to 40% of the population is single, with money, career and the inability to find the right person cited to be the top three reasons why many Malaysians are not yet married. This, paired with the fact that majority of Muslim singles generally stay away from the concept of casual hook-ups, co-habitation and random dating means that there are unique and special requirements that are not adequately addressed by the mainstream online platforms or mobile apps. I want Joompa to be a safe space for them to meet like-minded people and get to know their potential future partners," said Anisa Hassan, the Founder and CEO of Joompa.
More Choice, Better Control, Higher Compatibility
As the first matchmaking app to be developed by a real matchmaker, Joompa's specialty lies in its compatibility meter, a feature which is backed by data and findings collected over the years through Anisa's experience in the matchmaking industry. The compatibility meter, which tells users how compatible they are with a prospective match, requires them to answer a set of questions which includes faith-based questions, as well as questions on several key areas in life deemed necessary in making a marriage work.
"We want to encourage users to look deep into a person's profile, rather than just mindlessly swiping left or right on the people based on how attractive they are; this is how Joompa sets itself apart from other casual dating apps. Joompa gives its users more meaningful choices and its data driven algorithm presents you profiles that match your requirements. We make recommendations that we know would work based on 16 years of real face-to-face matchmaking experience. Users also get to choose if they want to allow a match to send them messages, allowing them more control which in turn helps them to find the most compatible match" said Anisa.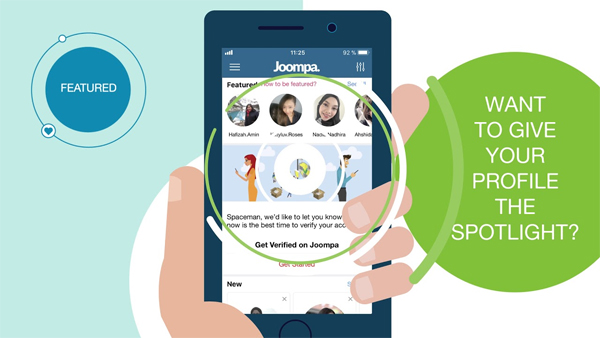 Joompa also emphasises on providing a safe space for its users. Users are encouraged to get verified at the point of registration, and Joompa benefits committed users by ensuring only paying subscribers can access its chat and video call features, to avoid any "catfishing", or impersonating activities. It is also the only platform which offers assistance from a real customer care assistant through its help centre to resolve any complications within the app.
Anisa added, "With people being warier of going out and socialising at the moment due to the COVID-19 situation, the ability to e-meet via the in-app video calling function is a welcomed feature. This not only safeguards the users but also encourages them to practice proper social distancing while pursuing their romantic relationships."
While Joompa is targeted for the predominantly Muslim market, the platform also welcome non-Muslim users to come onboard if it means that they feel safe and comfortable with the process of meeting other serious singles.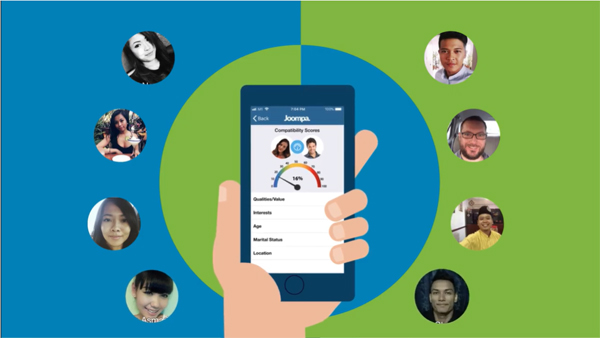 There are also multiple subscription plans available depending on your preference, starting from RM94.90 for a 1-month plan, RM154.90 for a 3-month plan, and RM192.90 for a 6-month plan, where users can send and receive unlimited chats throughout the subscription period. More serious users can also opt for the Premium Membership Plan which allows them to get 300 minutes of video calls on top of the unlimited chats for RM244.90 for 6 months.
Currently, the platform has an average of 70% of Malaysian users with the remaining percentage based in Singapore. The Joompa app is available in both Google Play Store for Android users and App Store for iOS users.