Lenovo's Smart Office Portfolio provides Key End-to-End Solution for Workplace Collaboration
Lenovo announced today the expansion of their smart office portfolio in Malaysia, which includes ThinkSmart View, ThinkSmart Hub 500, and ThinkSmart Edition Tiny. This milestone expands the all-in-one meeting room system portfolio, ranging from hardware, software, and services, drives intelligent transformation in any workspace, enabling workers and businesses to unlock their full potential.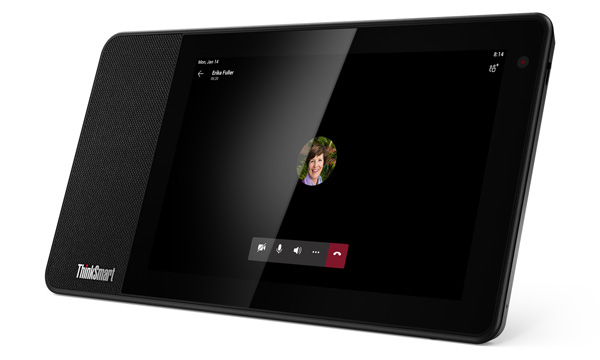 ThinkSmart View – Your personal communications device
Designed to meet the needs and demands of the next-generation workforce, ThinkSmart View helps employees connect with colleagues responsibly and securely, in all types of workspaces. Powered by the Qualcomm® APQ8053 system-on-chip (SoC), ThinkSmart View expands the desktop canvas and handles the collaborative and administrative aspects of meetings, freeing up the PC's resources. Engineered for reliable, always-on usage, the device features excellent collaboration capabilities. ThinkSmart View is also designed to be flexible across a variety of workspaces, including those outside an office. In addition, the intuitive, user-friendly design is easy to deploy.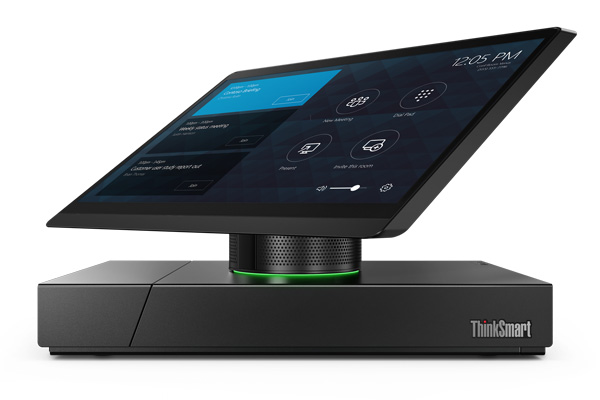 ThinkSmart Hub 500 – Everything one touch away
With its all-in-one design, the ThinkSmart Hub 500 facilitates efficient conferencing to save you time. One-touch start functionality means meetings get going quickly and the rotatable touchscreen lets anyone within arm's reach take control. The purpose-built room system is scalable across room sizes and is protected by ThinkShield security.
Powered by an Intel® vPro™ processor, the integrated speakers, dual microphones, and a touchscreen control display further enhance the Zoom platform experience. The clever compact design reduces tabletop clutter, while built-in Dolby® Audio™ premium and a 360-degree microphone array ensure everyone in the room is heard clearly.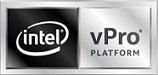 ThinkSmart Edition Tiny – The next revolution poly conference room solution
Easy to deploy, manage, and upgrade, the ThinkSmart Edition Tiny makes a powerful, reliable, and secure addition to your existing Poly ecosystem. It comes bundled with the latest Poly controller and supports Microsoft Teams Rooms for effortless collaboration and communication.
Packed with 9th Gen Intel® i5-9600T vPro™ Processors, ThinkSmart Edition Tiny has the power to handle high demands from Microsoft Teams Rooms without slowing down or missing a moment of the conversation. ThinkSmart Edition Tiny comes preloaded with Windows 10 IoT for the stability and added security enterprises need from their critical communications devices.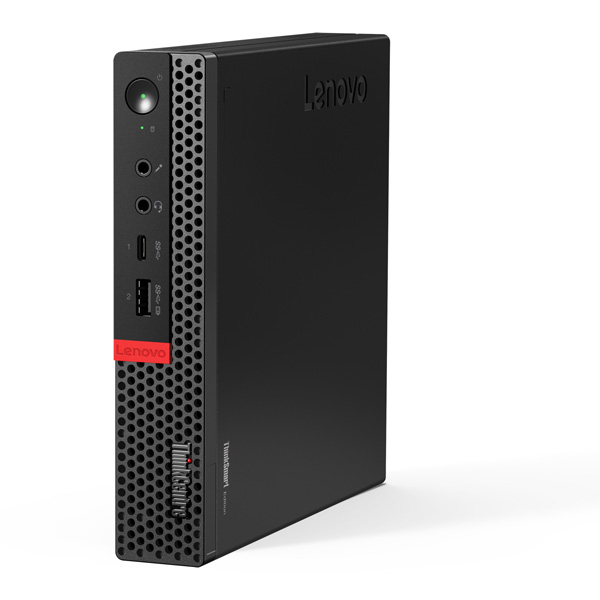 ThinkSmart Manager – Smart management of your smart office
And to ensure a frustration-free experience, ThinkSmart Manager enables easy automated device setup and provides real-time dashboards that show device status. Administrators can view, manage, update, and monitor all ThinkSmart devices from a single console. For further assistance, Lenovo's Smart Office Professional Services are available to help set up, maintain, and manage on an ongoing basis, so you can make the most of these cutting-edge collaboration solutions.
Lenovo Premier Support – Increase efficiency, reduce complexities
Lenovo Premier Support is an advanced-level PC support solution designed to meet the demands of our commercial customers. This white-glove service allows our business customers to offload their routine IT support tasks to Lenovo's dedicated team of technicians, freeing up their staff to focus on other strategic initiatives and boosting end-user productivity by resolving issues faster. Premier Support is available 24/7 every day of the year in 100+ markets, offering comprehensive hardware and software support, direct access to elite technicians with unscripted solutions and simplified end-to-end case management with a single point of contact.
Availability
Lenovo ThinkSmart View, Lenovo ThinkSmart Hub 500, and Lenovo ThinkSmart Edition Tiny can be ordered via selected Lenovo Authorized Partners through the below email –
computerdesktopend-to-endlenovonotebookofficeportfoliosmartsolutionworkplaceworkstation