LamboPlace celebrated their 1st Anniversary with Real Deals for Both Merchants and Consumers: Giveaways, Subsidies, Daily Discounts and More!
LamboPlace, the one-stop E-commerce platform for lifestyle products celebrated its first anniversary on 28th August, ending it on a high note with a shopping spectacular filled with real deals and giveaways worth up to RM288,000. The highlight of the celebration was done through a whole new immersive shopping experience, which combines e-commerce, social media and live broadcast for an across-the-board exciting spending spree.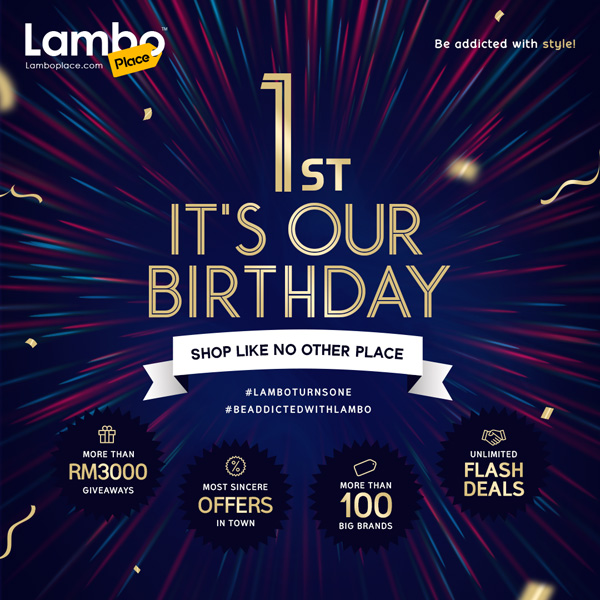 The all new "live-commerce" experience, saw live selling sessions done on LamboPlace's Facebook and Instagram, and has managed to gather extremely high interest from their consumers, demonstrating LamboPlace's willingness to adapt and cater to the increasingly tech-savvy Malaysian consumers.
LamboPlace's month-long celebration which kicked off on 1st August packed the e-commerce platform with various daily deals and deep discounts up to 80% leading up to the celebration. True to LamboPlace's tagline "Shop Like No Other Place", they looked to celebrate with their fellow Malaysians through specially curated sales and price markdowns without forgetting their loyal merchants as well. Here, LamboPlace took their birthday celebration as an opportunity to continue to boost and uplift its merchants with over RM500,000 worth of subsidies.
"LamboPlace was started with the aim of connecting consumers with trusted and verified merchants. Our goal is to create a worry-free and authentic shopping environment, on top of building and growing local online businesses, ultimately empowering the E-commerce scene in Malaysia," said Dato' Jason Yap, CEO of LamboPlace.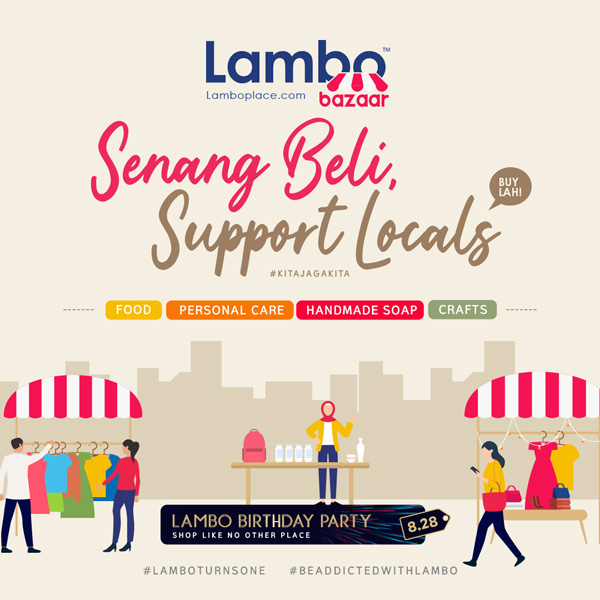 LamboPlace on a mission to empower local businesses to go digital
True to its mission to empower local businesses, within its first year of operations, LamboPlace has launched several other brands in support of this under its umbrella, namely LamboBazaar for local merchants, LamboWellness for health and wellness products, and LamboFresh for fresh produces and groceries to help local vendors turn a profit, which was especially convenient during the Movement Control Order (MCO).
Dato' Jason Yap explained, "During the MCO period, there was a shift in consumer shopping behaviour. We see an increase of people adapting to online shopping. On the merchants' side, a lot of small businesses were struggling to stay afloat, so we wanted to provide them with support and assistance to ensure that they are not left out in the race to digitalisation."
On top of supporting and growing local businesses online, LamboPlace is also looking to further encourage and help them to go digital with ease by providing free onboard service, zero registration fee, zero promotion fee and marketing plan worth about RM10,000 per merchant. Merchants also enjoyed RM500,000 worth of subsidies on promotional activities during the LamboPlace birthday month.
"This move alleviates the need for small business owners to employ additional manpower to manage marketing and customer service. We want to keep supporting our e-commerce community and constantly provide them with the best deals, especially during these unpredictable times," Dato' Jason added.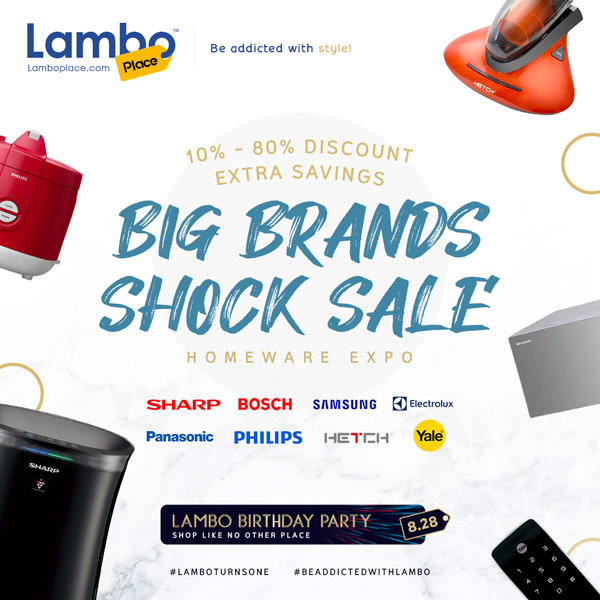 A Shopping Experience Like No Other at LamboPlace
With more than 100 big brands and 400 verified merchants on board, LamboPlace assures shoppers peace of mind by only offering genuine, high quality and trusted products on their platform. By allowing only authentic products to be listed on its platform through its carefully vetted merchant list, LamboPlace curates lifestyle products based on the latest trends. LamboPlace also gives customers a guarantee that they are only getting real and authentic offers, allowing them to shop exhilarating deals at ease without any shopping woes. On top of that, they offer express same-day delivery through their sister delivery partner, LamboMove.
Throughout the birthday period, LamboPlace customers enjoyed various discounts and bargains on the site, on top of providing Malaysians with a user-friendly avenue to shop for and discover various lifestyle brands products. For more information on LamboPlace, consumers can visit www.lamboplace.com.
anniversarycelebrationcustomerdealdiscountgiveawaylamboplacemarketplacemerchant