Enhance Track and Nanomalaysia launch Malaysia's First Nanotech Wireless Charger
Enhance Track Sdn Bhd and NanoMalaysia Berhad in the drive for the commercialisation of nanotechnology today launched the Malaysia Energy Transmission Technology, known as METT – which is Malaysia's first wireless mobile phone charger. It allows remote contactless non-inductive charging over a range of a few metres and has the ability to power 5V-based mobile devices. METT can be used with all phones and tablets. The launch was officiated by the Minister of Science, Technology and Innovation, Yang Berhormat Khairy Jamaluddin Abu Bakar and Secretary General of the Ministry of Science, Technology and Innovation, Yang Berbahagia Datuk Ir Dr Siti Hamisah Binti Tapsir.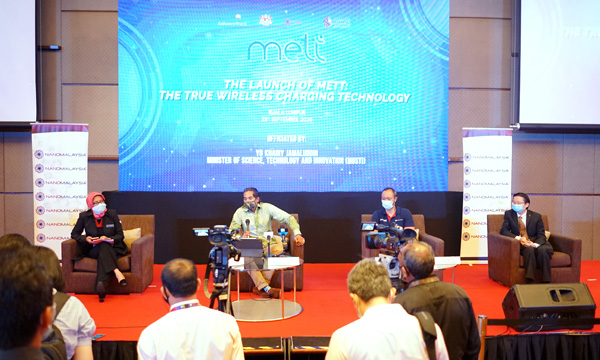 METT operates on a range of radio frequency waves and is made up of two components: the transmitter and receiver. The transmitter will need to be connected to a power point (socket) and the receiver that contains the charging system has to be attached to the mobile device. The charging system will then pick up the RF signal and convert it into electrical energy to charge the battery. Principally, it is similar to how our phones catch radio waves from telco towers and change it into sound on the speaker. To put it simply, with this system in place, one could walk into any zone with wifi and their phone would automatically charge.
YB Khairy Jamaluddin said: "The launch of METT today is not only a milestone in the nanotechnology industry – it is also a step in the right direction for the country as it is in line with Malaysia's vision of becoming an Industry 4.0 nation. To further support this vision, the National Technology and Innovation Sandbox (NTIS) was recently introduced by MOSTI with the goal of reviving the country's economic growth through innovative and disruptive technologies."
Enhance Track Sdn Bhd's Managing Director, Dr Benedict Foo added: "Everyone today has a cellular phone and needs an efficient way of charging their devices without being tethered to a wall, which is the solution METT brings to the table. The demand has been very encouraging, and METT operates on a technology that has flexibility and scalability that can allow it to be expanded into many other areas and applications."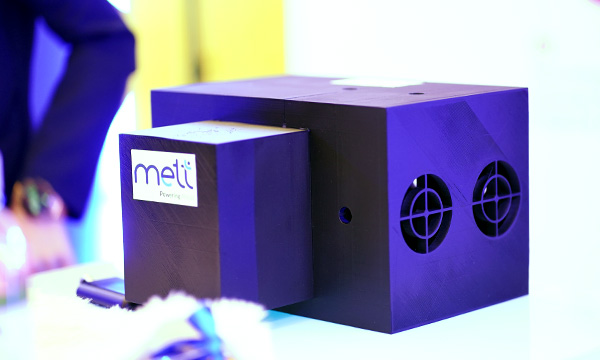 METT's game-changing technology was co-ideated and developed by Enhance Track and NanoMalaysia Berhad via product development and scale-up projects funding. As of now, the initial target market will be both businesses and individuals as they have lower development costs and provide volume consumption – translating into early commercial success and use cases. Therefore, venturing into higher end applications – such as developing a wireless charging system for electric vehicles – is on the agenda, but will only be rolled out in phases once enough capital has been generated from the initial target market.
NanoMalaysia Berhad's Chief Executive Officer, Dr Rezal Khairi Ahmad believes that the successful launch of the wireless charger with wide potential applications in the digital economy sector will also encourage and accelerate the development of other relevant nanotechnology solutions – aligning to Malaysia's Industry 4.0 aspirations. He added: "The wireless charger is a high impact innovation that can position Malaysia in a leading role in embracing a greener economy as a way forward. The world is undergoing a paradigm shift towards digital transformation and SMEs need to understand this as it is imperative to their success. In this case, nanotechnology was the catalyst in creating this innovative technology that will propel our country forward during this shift."
METT is poised to enter the market by mid-2021. In terms of pricing, the receiver is estimated to be between RM300 – RM 500 and the transmitter at RM1,000 – RM 2,000. One transmitter can be used with multiple receivers. It is forecasted to generate a revenue of close to RM1.9 billion in sales and create up to 2,800 job opportunities such as those that require workers with technical STEM knowledge and skills. This drives home the point that nanotechnology is integral in stimulating and driving the economy forward, which is the country's current vision and priority.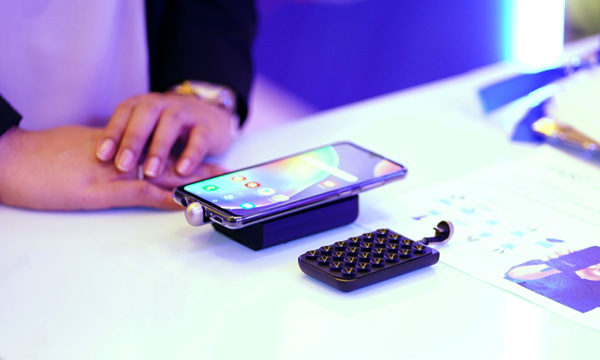 About NanoMalaysia Berhad
NanoMalaysia Berhad was incorporated in 2011 as a company limited by guarantee (CLBG) under the Ministry of Science Technology and Innovation (MOSTI) to act as a business entity entrusted with nanotechnology commercialisation and industrialisation activities. Nanotechnology continues to provide efficient and enhanced solutions to various applications in smart living, smart manufacturing, agriculture, electronic devices, and energy and environment. NanoMalaysia believes that the "Internet of Nano-Things" or IoNT, will be the core driver of Industry 4.0, catalysing revolutionary changes in the industry, business and society.
About Enhance Track Sdn Bhd
Enhance Track Sdn Bhd was established in 2005 and actively provides equipment supplies and fabrication services globally. It also offers laboratory equipment, chemicals, laboratory analytical custom-fabrication services, and consultation services in the Scientific & Engineering field. In 2008, the company ventured into electrical maintenance services for the oil and gas industry and is now involved in new technology and the commercialisation of it.
batterychargerdeviceenhance tracknanomalaysiananotechpowersmartphonewireless