Yoodo calls for #yoonity against Lipas Terbang
Who amongst us has not been scared out of our minds by a lipas terbang (flying cockroach). Screaming and flailing as we try to run away from this winged terror. Yoodo — Malaysia's first truly customisable and 100% digital mobile service understands the torment that we have been through and thinks it is high time we unite and take a stand against this.
Yoodo today launched a dramatic and quirky Merdeka Day advertisement – titled 'Not Your Normal Merdeka Ad #yoonity'. The advertisement perfectly captures this shared animosity we Malaysians have against the six-legged scourge. With this, Yoodo is looking to relate to all Malaysians on the most basic-level and bring greater #Yoonity during this month of patriotism and togetherness.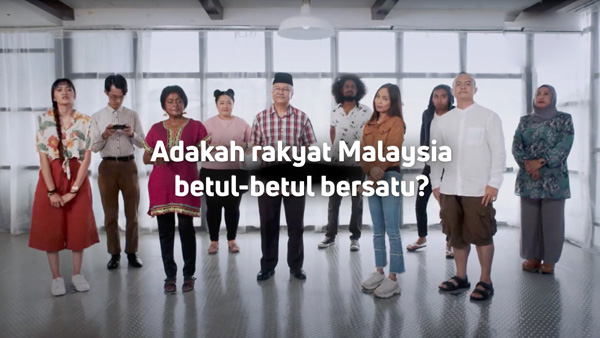 The advertisement showcases a diverse group of Malaysians from various age groups, races, religions, and localities. It begins with them gathered in a single room for what looks to be a heart-warming social experiment on unity, but chaos quickly descends when a dreaded flying cockroach is introduced into the room. What ensues is what 'Not Your Normal Merdeka Ad #yoonity' is all about.
"All jokes aside, no matter what the focal point may be, the spirit of being Malaysian is what truly binds us together," commented Chow Tuck Mun, Head of Yoodo. "We are a proudly Malaysian company, and we've shown it over the last couple of years through various initiatives in our key target segments – tech, esports, active sports, music and entertainment – all aimed at connecting and uplifting communities."
Yoodo is tapping into that National Day spirit and calling on Malaysians to rise and unite against the flying menace through an online petition. The petition calls for the entire lipas terbang species to see adequate punishment for their crimes against Malaysians. The petition further demands a RM5,000 fine or two years of cockroach prison or both for any lipas brave enough to fly into anyone's faces. As a reward, selected brave petition-signers will stand a chance win exclusive Yoodo anti-lipas goodies which includes t-shirts and tote bags.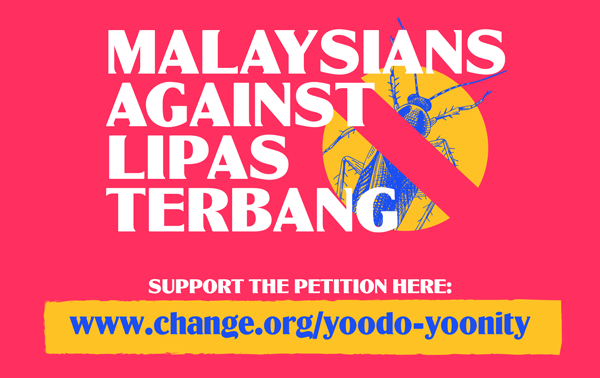 'Not Your Normal Merdeka Ad #yoonity' is Yoodo's unique and whacky way of showcasing how Malaysians can come together for a common cause. Whether it is flying cockroaches or your favourite local food, we are united in more ways than one. This Merdeka we want to focus on those bonds for a more unified Malaysia," he continued.
Yoodo is also launching an Instagram contest with a special flying lipas-themed AR filter. To enter, contestants will need to post an Instagram story using the filter, tag @yoodomy and hashtag #yoonity, and ensure their account is set to public. Twenty winners will win exclusive #yoonity merchandise over the course of the contest, beginning 2nd September to 16th September 2020.
Furthermore, Yoodo is running a 10% cashback promotion for users switching from other mobile services. The promotion grants new Yoodo users a cashback of up to RM50 for three plan renewals. The cashback will be credited into the user's Yoodo wallet for their next purchase. To watch the Not Your Normal Merdeka Ad #yoonity video and sign the petition, head to www.yoodo.com.my/yoonity.