vivo Malaysia is offering Special Treats to its Members and Fans this August
Attention to all vivo long supporting fans and members! Long-serving technology company, vivo Malaysia who constantly strives to develop the state-of-the-art technology and products to the people, while not forgetting to reward their long supporting fans through a variety of campaigns.
With that, vivo Malaysia will be extending some special treats at vivo's Member Day this August. The campaign will be held across two weekends respectively on 22 August till 23 August and 29 August till 30 August exclusively for all vivo fans and members. During the campaign period, vivo Malaysia will be offering free phone sanitising services, mobile software upgrade and enhancement services as well as phone charging services to all vivo users at its concept stores nationwide.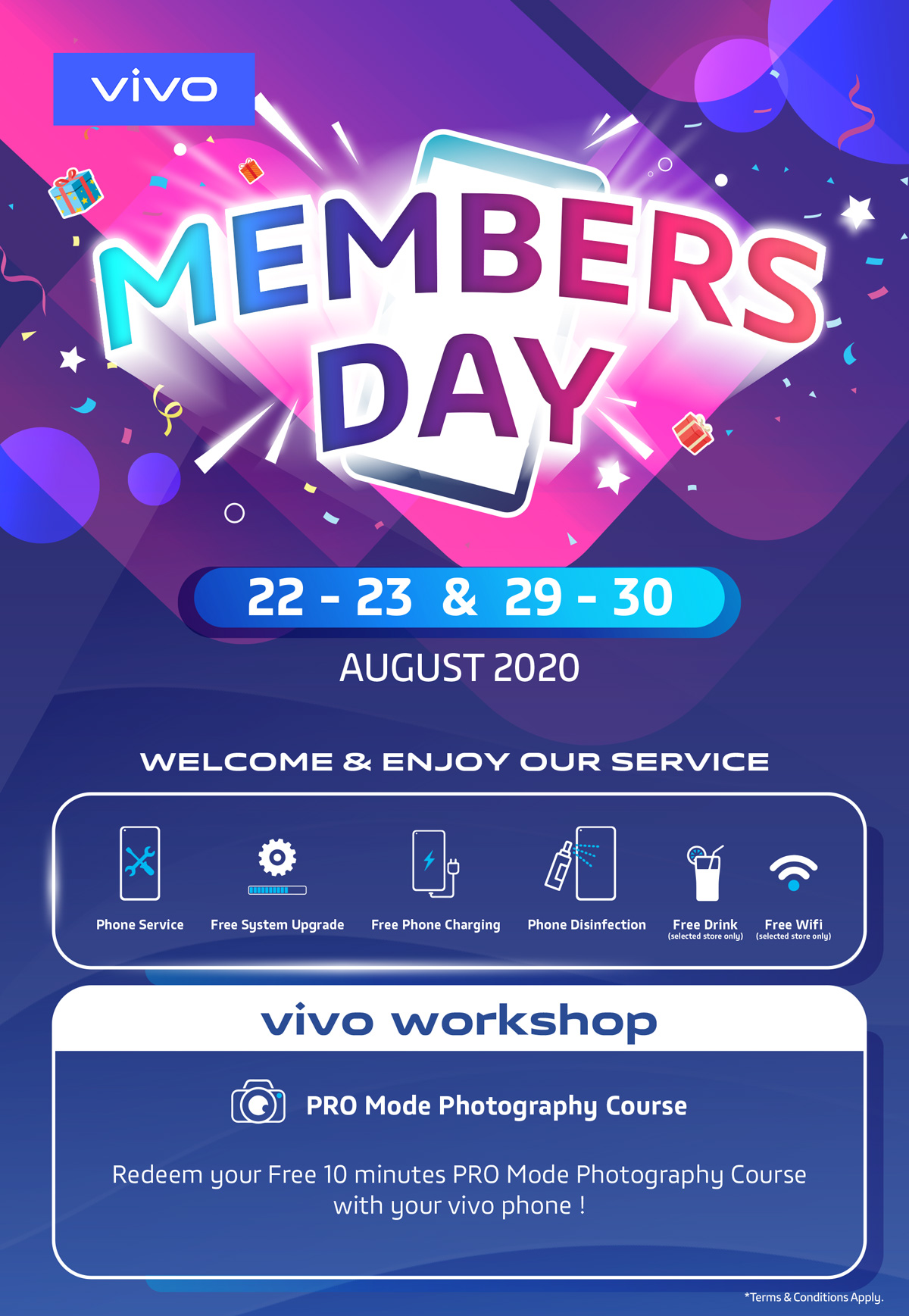 Customers can also please their taste buds with a refreshment cup of tea and enjoy free Wifi when shopping at selected vivo stores. To spice up the session, vivo Malaysia will be offering a 10-mins photography workshop at vivo concept stores nationwide hosted by professionals while providing vivo members tips and tricks that will enhance their photography skills.
For more information, please visit vivo Facebook page or official website.
celebrationfansmember daymemberspromorewardsmartphonespecialtreatsvivo