vivo Malaysia Collaborates with National TV Personality Gan Jiang Han for Inspirational and Heartwarming Campaign
vivo has officially announced on the arrival of an exclusive motivational Short Film starring popular Malaysian television personality, Gan Jiang Han – produced entirely by vivo Malaysia. The film has released on vivo's official Facebook page.
In celebration of the recent launch of the luxurious X series, X50 and X50 Pro, Gan Jiang Han – who is known for his quick wit and unorthodox presenting style – has been featured in vivo's upcoming X50's short film, where the coming together of vivo and Malaysia's beloved entertainment personality is expected to draw the interest of those especially from the Chinese Market.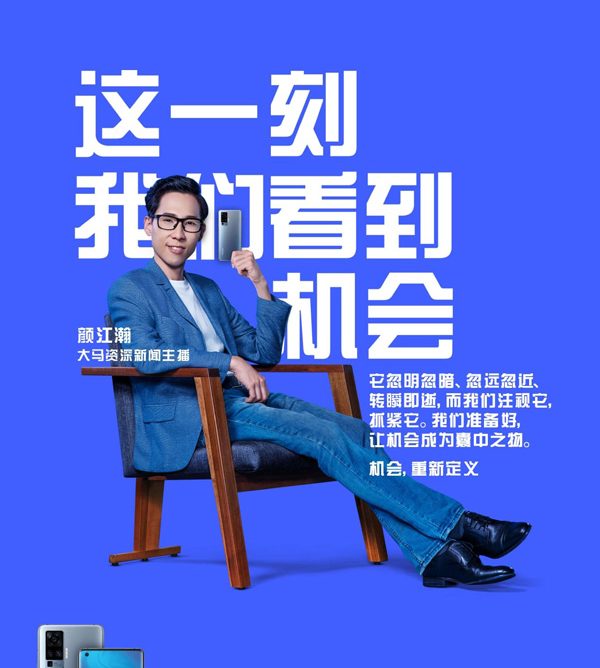 In pairing up X50 Pro's unique and advanced features together with this iconic Malaysian TV personality, the short film is set to make a huge impact on showcasing X50 Pro's capability as a redefined photography flagship, while encouraging Malaysians to reset, recover and readjust to embrace the new norms after the life-changing Covid-19 experience.
"We have seen many changes in 2020, and we know it's never easy for everyone. Here at vivo, we never fail to stay persistence to our philosophy – and we hope to motivate and inspire the people to not giving up easily despite any unexpected situation they faced; Instead, with all the difficulties, we take it as an opportunity to learn, foster and grow," said Mr. Mike Xu, Chief Executive Officer of vivo Malaysia.
Recognising Jiang Han's strong influential on the middle-to-upper audience, vivo Malaysia hopes to bring positivity and credits to the nation especially the young people through this initiative.
"X50 Pro is the world's first smartphone with built-in gimbal – redefining the rules for smartphone photography. This persistence spirit of redefining is worth sharing with our fellow Malaysians especially during this tough situation,"
"The persistence of young people and their adaptability to the change will be shown through X50 Pro with Jiang Han's presentation – serving for everyone to redefine their impression to the others," Mr. Mike added on.
As a renowned Malaysian entertainment personality, Jiang Han hosted some of Malaysia's major Chinese TV programmes including Astro AEC Evening News Edition, Astro AEC Business Talk, Astro Classic Golden Melody and others. Apart from that, Jiang Han also extends his career internationally being appointed as one of the debaters for China's Online Talk Show Qi Pa Shuo (a contemporary talk show concept that brings together a group of diverse Chinese people to debate on various topics and dilemma).
With over 15 years of experience and expertise in the entertainment industry, Jiang Han is proclaimed as one of the top influential and inspirational speakers in Malaysia due to his rhetorical eloquence especially when elucidating his standpoint during a debate show or competition, which successfully creates a great sense of poise and confidence towards his audience.
Stay tuned to vivo Facebook page or official website for the latest updates on video premiere.
androidcampaigncollaborationgan jiang haninspirationpersonalitysmartphonetvvivox50