The new HUAWEI nova 7 SE and nova 7 that were recently launched was well-received by consumers nationwide. Priced at only RM1,499 and RM1,999 respectively, the HUAWEI nova 7 SE comes in Space Silver, Midsummer Purple and Crush Green whereas the HUAWEI nova 7 is available in Colour No. 7 (Space Silver) and Midsummer Purple. Among the many features, the HUAWEI nova 7 Series' Dual-View Video Mode has set waves to a new trend in vlogs.
The Dual-View Video Mode allows users to record a video from its front and rear camera simultaneously to feature a different perspective in one footage. With this feature, users can capture a selfie video while taking a wide shot of the subject at the same time which enables them to express their creativity in their videos. Watch the videos below to find out how content creators have used the Dual-View Video Mode in their daily lives.
Never Miss a Milestone with Your Little One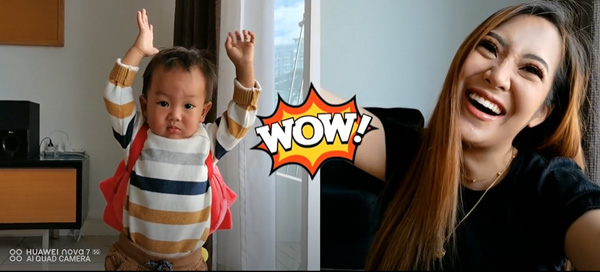 See what your little one saw when you capture moments simultaneously with the new HUAWEI nova 7 Series' Dual-View Video Mode. Watch the video here.
As parents, you wish to capture all your child's important milestones, especially in the first few years. As time passes by and you scroll through your media gallery, you reminise moments of your little one. You can't help but to wonder how great it would be if your child could see your exact expression again. The Dual-View Video Mode feature found in the new HUAWEI nova 7 Series can help record your child's expression and yours at the same time. Now, everyone can relive moments together!
Makeup Tutorials Now Made Easier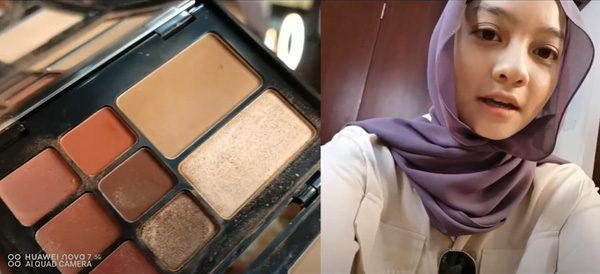 Now you can shoot your own makeup tutorial with ease using the Dual-View Video Mode. Watch the video here.
In many instances as a solo content creator, it would be challenging to record a video tutorial while juggling to pick up the makeup products to showcase. Don't you worry, HUAWEI has got you covered. Forget about switching the camera from your front to rear. You can now record every step with ease, from the products to application and technique when applying makeup.
Record Your Furbaby's Every Move – One Trick at a Time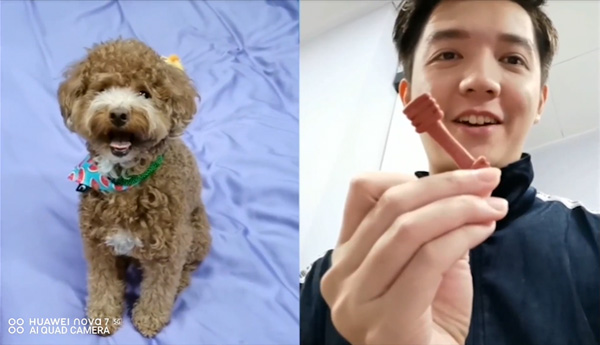 Watch your pet learn new tricks while you record yourself at the same time using the new HUAWEI nova 7 Series. Watch the video here.
Is your media gallery filled with videos of you baby-talking to your pets but rarely the both of you in the same frame? Imagine this, you're teaching your pet a new trick but you also want to capture your own amusement and it's troublesome to constantly flip the camera. Well, now you can with the new HUAWEI nova 7 Series using the Dual-View Video Mode! See both sides of the camera at once and you'll never miss another moment with your furbaby.
For more examples on how you can rock this feature, check out these videos below:
Enjoy the Petal Search Widget, Member Centre Rewards and More!
All HUAWEI smartphone comes with the all-new Petal Search widget, the new search tool by HUAWEI that acts as an open gateway for users to access over a million of their favourite applications. Finding and installing apps on your smartphone is now made more convenient, faster, and updatable.
You can watch Petal Search videos here: Bahasa Malaysia, English and Chinese.
HUAWEI AppGallery – A Little Something for Everyone 
Complemented with most frequently used applications by Malaysians from the HUAWEI AppGallery such as Maybank2u, Lazada, TikTok, Wechat and more, HUAWEI AppGallery is a one-stop place that has something for everyone. It is no surprise that HUAWEI AppGallery is the world's third largest app store, with over 400 million monthly active users.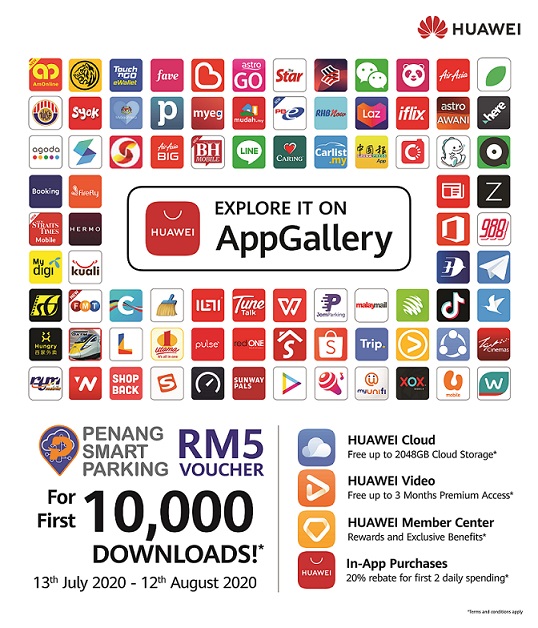 From now until 12th August 2020, for Penangites and all those planning to head up North, we've got an additional surprise for you! You can get a RM5 parking ticket with the Penang Smart Parking application on the HUAWEI AppGallery, subject to terms and conditions. You can also redeem up to 2TB* of HUAWEI Cloud Storage (one-month only) to store photos, videos and even backing up data such as chat logs, messenger and more, subject to terms and conditions (valid until 31st December 2020).
Member Center Rewards
HUAWEI fans rejoice! With every purchase of the HUAWEI nova 7 Series, customers will get to fill their tummies with yummy food and get amazing treats, worth up to RM1,000! Partners include AirAsia Big, Baskin Robbin's, Domino's Pizza, Puma, Texas Chicken, Lazada, Free Fire and more to come.
Get the HUAWEI nova 7 SE at only RM1 and Free Premium Access to HUAWEI Video on the Maxis Biggest Deal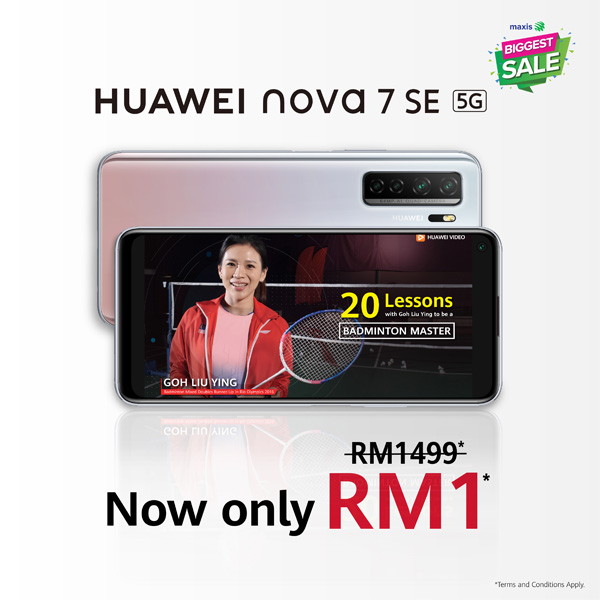 New HUAWEI users get to enjoy complimentary three months premium access to designated channels on HUAWEI Video with purchase of the following products:
HUAWEI P40 Series
HUAWEI Nova 7 Series : nova 7 SE
HUAWEI MatePad Series
Explore HUAWEI Video here.
Wait No Longer
For more information about the all-new HUAWEI nova 7 SE and nova 7, visit the HUAWEI Store or the nearest HUAWEI Experience Stores (HES) today.
Stay tuned to HUAWEI's Facebook page for more information on the new HUAWEI nova 7 Series at www.facebook.com/HUAWEIMobileMY.