Sunway launches "Ke Sana Ke Sini Ke Sunway Lagi!" on Overwhelming Sales
The first Ke Sana Ke Sini Ke Sunway campaign by Sunway returns as Ke Sana Ke Sini Ke Sunway LAGI! due to overwhelming response.
The first campaign, from July 6 to 20 this year, saw sales exceeding 18,000 room night stays at Sunway City Kuala Lumpur – up 80% from its initial target of 10 room night stays.
"As a result of the first Ke Sana Ke Sini Ke Sunway campaign, Sunway estimates over RM20 million was spent across its hotels, theme parks and malls," said Sunway Malls and Theme Parks chief executive officer HC Chan.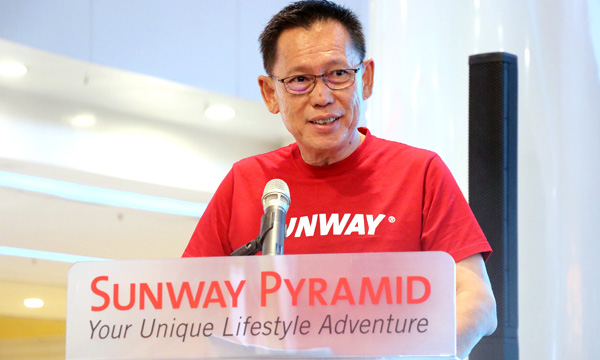 "There will be a significant multiplier effect. Apart from the direct contribution of more than RM5 million from reservations seen in the first package deals, a sizeable indirect RM15.5 million followed from other discretionary spending across the three said businesses," he added.
With such high demand, the good times continue at Sunway City Kuala Lumpur with visitors enjoying a value-for-money Ke Sana Ke Sini Ke Sunway LAGI! package deal from RM499.
The latest campaign is from August 1 to 21, with the travel period from August 1 to October 31.
The package comes with a three-day/two-night stay at Sunway Pyramid Hotel or Sunway Clio Hotel for two adults and two children; tickets for Sunway Lagoon (two adults and two children); and vouchers worth RM50 to be used at Sunway Pyramid Mall.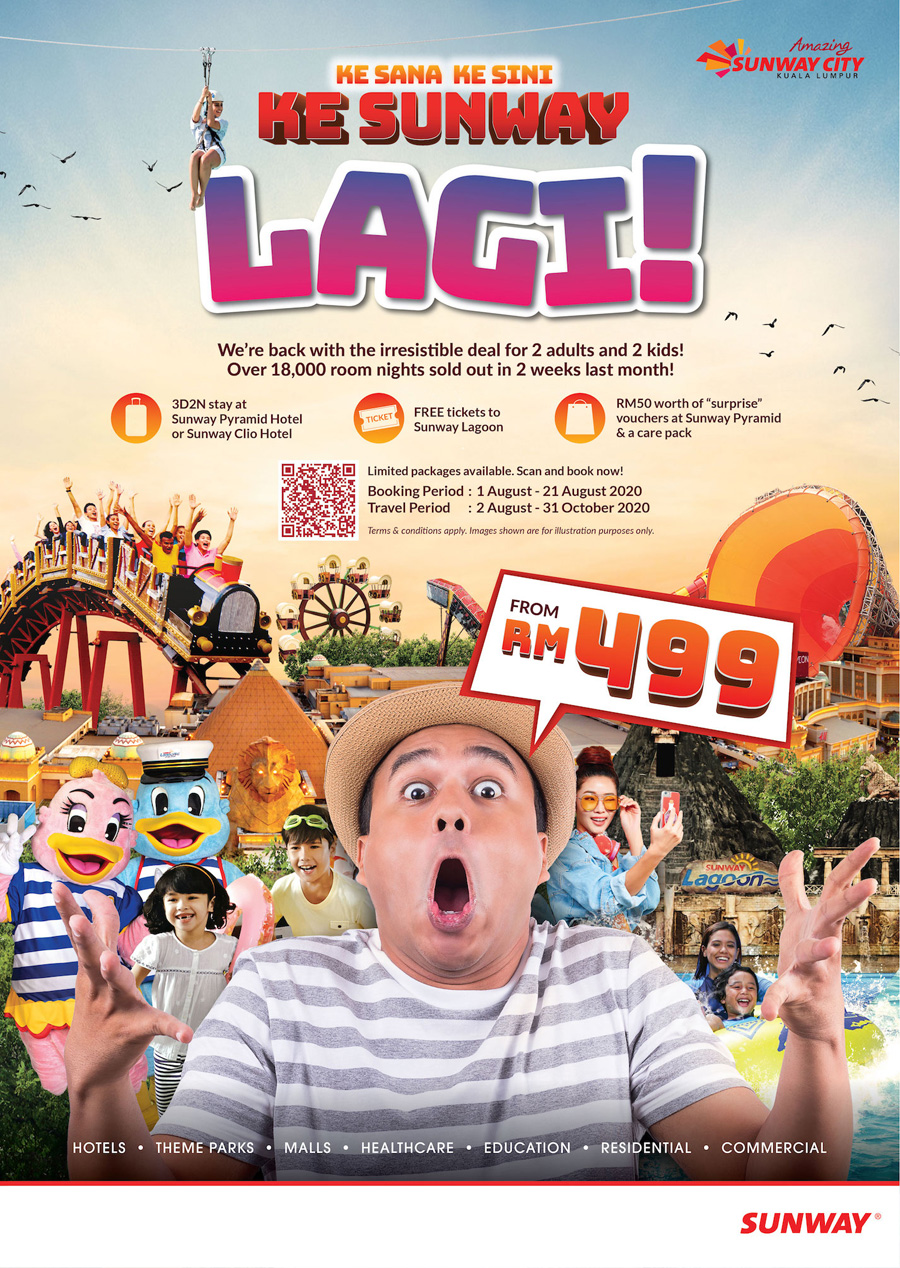 Visitors are reminded that effective August 1, Sunway Lagoon will be closed every Tuesday. The package deal will be available at www.sunway.city/kesanakesini.
"From our analysis, the campaign's success is largely attributed to Sunway City Kuala Lumpur's synergistic integrated development enabling an all-in-one tourism destination but with the same safety protocols applied throughout all premises. This is an important safety assurance to ease one's mind," said Chan.
"Sunway founder and chairman Tan Sri Dr Jeffrey Cheah's visionary work in creating this seamless, connected, safe and sustainable township enables Sunway City Kuala Lumpur to continue spearheading the much-needed revival of the Malaysian tourism sector," he added.