SOCAR CEO and TREVO GM Take the Heat while Raising Awareness on Car Sharing
Want a car that works for you? Want to drive a different car for every occasion? TREVO wants you to drive your dreams! The local community in Bangsar were able to learn how in true people-to-people fashion – directly from the TREVO team, while feasting on fresh Ramly burgers served up by Leon Foong, CEO of SOCAR and Susan Teoh, General Manager of TREVO, with the help of a local burger stall owner.
TREVO – the latest and most innovative app-based people-to-people car sharing marketplace, recently hosted residents and commuters working in its Bangsar neighbourhood at the TREVO Lighthouse Activation Center in a casual gathering called Grill-lah, where attendees learnt more about how they could benefit from the platform. Those who signed up to be a TREVO Host on the spot even had the opportunity to earn RM100, during the two-day activity held on 29 and 30 July from 6pm to 9pm daily, which attracted 150 people across the two days.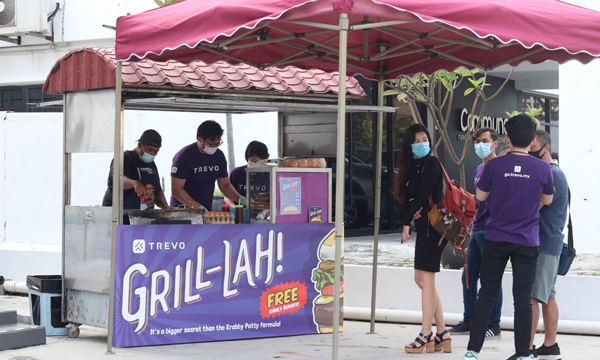 TREVO, a subsidiary of SOCAR Mobility Malaysia, connects users (Guests) and car owners (Hosts), allowing Guests to book any car that fits their mobility needs and enabling Hosts to earn extra income to offset the cost of car ownership. This, in turn, expands the existing mobility choices available to Malaysians, enabling TREVO to become the next chapter in the overall multiflex mobility story.
"While Malaysians are gradually learning about the sharing economy, is it important to step up efforts to introduce this concept to those who could benefit during this challenging economic climate. We want to expand the promise of the sharing economy and empower more Malaysians to enjoy the benefits of shared assets, where they can enjoy the advantages of driving without committing to car ownership. More and more people are embracing the benefits of multiflex mobility and we want to help improve access in the most effective ways. TREVO offers the promise of endless choices to fit different needs – the key is to empower social inclusion by expanding access, so nobody is left out – no matter where you fit in our diverse and vibrant society," said Leon Foong, CEO of SOCAR Mobility Malaysia.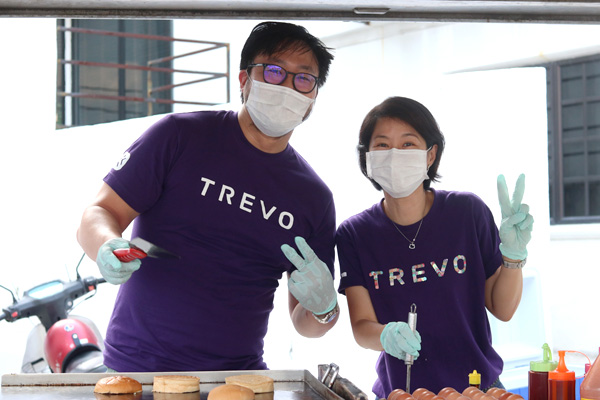 "We want to be a partner to the government in developing an agile, adaptable and accessible multiflex transportation system for all Malaysians across the country – and to be the mobility solution provider of choice on the individual consumer level. For now, we are working to grow access to TREVO for all Malaysians – by expanding to other states in Malaysia soon, so that more Malaysians can benefit from the people-to-people marketplace as both Hosts and Guests," Leon added.
Meanwhile, Susan Teoh, General Manager of TREVO said TREVO emphasises on community engagement in building a growing pool of members who can be both Hosts and Guests. "We want to empower Malaysians to drive their dreams. For Guests, having more mobility choices means more options in fulfilling their travel dreams with a wide selection of cars to meet their ad-hoc needs. While for Hosts, we offer the opportunity to earn extra income from their underused cars. For Malaysians who may be considering buying a car, TREVO provides additional paths towards affording their dream car. In the long term, we want TREVO to be a platform for people everywhere to drive their dreams – not just for people living in urban areas."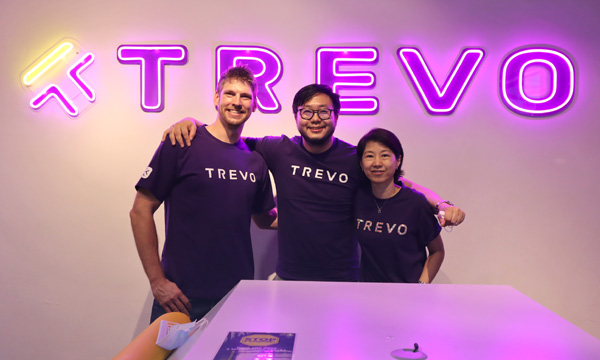 "Currently, we have 50,000 users who have already signed up and we hope to continue growing this community on our platform. As TREVO is a people-to-people marketplace, this in turn contributes to increasing the range of vehicles available to Guests and also helps us expand to more geographies. Now, we have close to 1,000 cars on TREVO, with models ranging from Perodua Axia and Perodua Myvi to Porsche, BMW and more! For potential Guests and Hosts concerned about safety, they can be assured that we take safety very seriously. Our TREVO Shield insurance coverage safeguards both Hosts and Guests against damage and liability, while during this pandemic, our sanitisation SOPs also helps ensure a cleaner and safer drive for all Guests," she added.
You can start exploring the TREVO platform today by downloading the TREVO app – available on Apple's App Store and the Google Play Store.
For more information on TREVO, log on to their website at trevo.my or the TREVO Malaysia Facebook page at www.facebook.com/TrevoMY.