The world's first mini LED laptop with HDR-content creation and consumption is finally here in Malaysia!
Announced back in CES 2020 early of the year, MSI's Creator 17 is finally here in the Malaysian market to boost Malaysian content creators to the next level with HDR content creation abilities. With the revolutionary mini LED display capable of displaying 1,000 nits of peak brightness and 240 zones of local dimming control, content creators will finally be able to produce HDR contents on-the go and deliver their contents with more freedom than ever. The display is absolutely colour-accurate with wide colour gamut support up to 100% DCI-P3 and without the worry of screen burn-in unlike some other display technology such as OLED.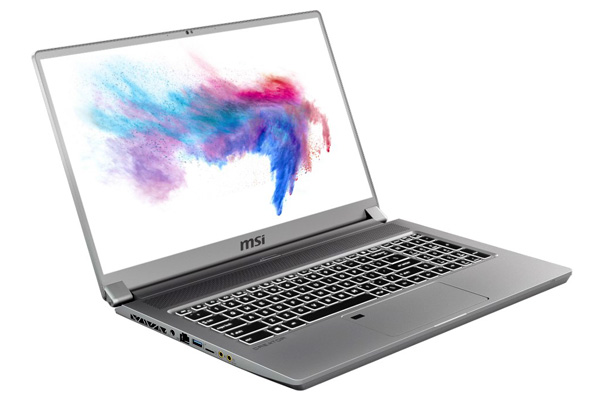 The Creator 17 with Mini LED Display: True Trendsetter of the HDR Standard
For your information, HDR stands for high dynamic range and it significantly expands the range of two important factors—contrast ratio and color accuracy. The Creator 17 Mini LED display is so far the only laptop panel which can reach the high dynamic range (HDR) 1000 standard and achieve white luminance of 1000 nits. It's at least twice as bright than its counterparts, regular LED or OLED screens. The reason why HDR looks way better is that it provides an exceedingly high brightness image with a higher level of contrast between light and dark areas on the screen, while also taking advantage of more colors, to create a much more realistic image. For example, you can only reproduce an HDR image you've captured on an HDR panel, otherwise, your creation might suffer from color distortion if the display's nits aren't reaching the right level.
The Creator 17 reproduces natural colors, the world's leading true-to-life experience
With the HDR 1000 standard, the Creator 17's display can reveal the actual color of contents' subjects from real life. The Creator 17 also features a 4K high resolution for a more realistic viewing experience and a wide color gamut of 100% DCI-P3 to present close-to-real color accuracy. An additional thoughtful feature for creators is that the Creator 17 supports both DCI-P3 & Display P3 color space, giving users maximized flexibility for a variety of scenarios while presenting their artwork.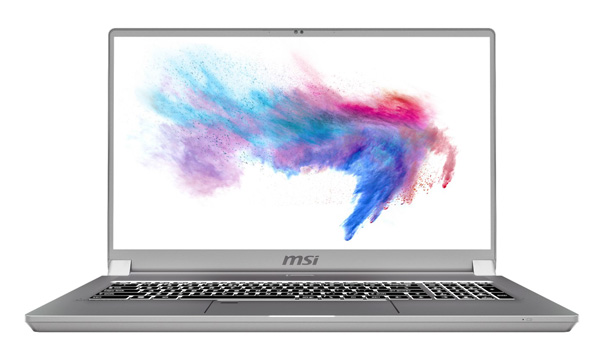 Next-gen LED: Smaller lights lead to big display improvements
The next generational leap forward in display technology will advance from the current backlight display to a self-light-emitting type with a much simpler structure. As the name suggests, in simple terms, the Mini LED backlight is thinner, miniaturized, and arrayed, resulting in light emission uniformity to a greater degree than its predecessors. The MSI Creator 17's Mini LED display has the benefit of power efficiency, greater thinness and light-emitting efficiency. For improved image quality, particularly to appreciate HDR, you need local dimming. The Creator 17 offers the strength of over 240 zones of full-array local dimming and lightening of a particular area of an image; ideally, it's able to dim each pixel enough to create a visually impressive contrast ratio which can be automatically adjusted even when displaying movements within a video.

The Creator 17 will be offered in two variants in Malaysia. Aside from the storage and memory differences, the main changes between the two variants will be the graphics choices of NVIDIA's GeForce® RTX 2060 and RTX 2070 Super™ Max-Q. The NVIDIA GeForce® RTX 2060 variant is recommended for the casual HDR content consumption and creation crowd. On the other hand, the GeForce® RTX 2070 Super™ Max-Q is recommended for the HDR content creators to unlock the on-the-go performance potential of their HDR content creation workflow. Both variants of the Creator 17 are already available for purchase in Malaysia at MSI MYStore and other MSI Partner Stores starting from RM11,499.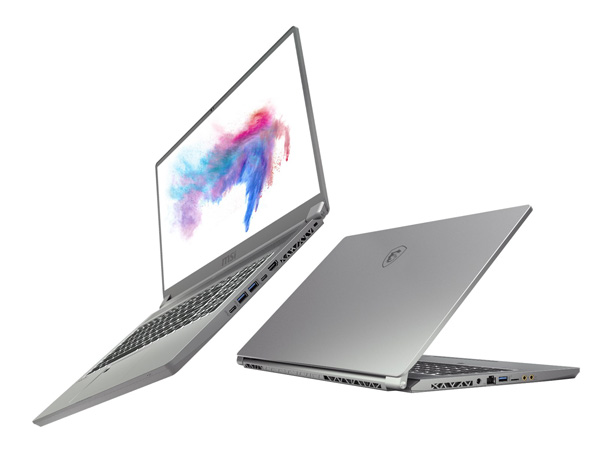 Specifications:
Model
Creator 17 A10SFS-675
Creator 17 A10SE-676
Processor
10th Gen. Intel® Core™ i7-10875H processor
10th Gen. Intel® Core™ i7-10875H processor
Graphics
NVIDIA® GeForce® RTX 2070 SUPER™
with Max-Q design 8GB GDDR6
NVIDIA® GeForce® RTX 2060 6GB GDDR6
Operating System
Windows 10 Pro
Windows 10 Pro
Display
17.3″ UHD (3840×2160), MiniLED, HDR 1000, DCI-P3 100%, IPS-Level Thin Bezel
17.3″ UHD (3840×2160), MiniLED, HDR 1000, DCI-P3 100%, IPS-Level Thin Bezel
Storage
1TB NVMe PCIe Gen3x4 SSD
512GB NVMe PCIe Gen3x4 SSD
Memory
DDR IV 16GB*2 (2666MHz)
DDR IV  16GB (2666MHz)
Keyboard
White LED-backlit keyboard
White LED-backlit keyboard
Dimension
396.1(W)×259.4(D)×20.25(H)mm
396.1(W)×259.4(D)×20.25(H)mm
Price
RM13,999
RM11,499
Creator 17 on MSI MYStore:
Visit MSI: