Reinforcing its commitment in supporting local talents, leading property developer, Mah Sing Group Berhad (Mah Sing) recently hosted renowned local singer, Crystal Liew Yan Yan's very first Facebook concert at the Group's latest project, M Adora Sales Gallery in Wangsa Melawati.
This Facebook concert was an appreciation performance by Crystal Liew Yan Yan to all those who have been supporting her and the local music scene over the years. Embracing the 'New Norm' of live music, Crystal Liew Yan Yan performed a total of 13 songs comprising her hit songs, which include Apa Khabarmu Di Sana, Life is Like Wine, Follow Your Heart. Famous emcee, Gan Jiang Han also made a special appearance as a show of support. On top of it, the veteran singer also serenaded a beautiful duet, (Choice) with Cao Feng, the first runner up of the Astro Classic Golden Melody 2019 singing competition.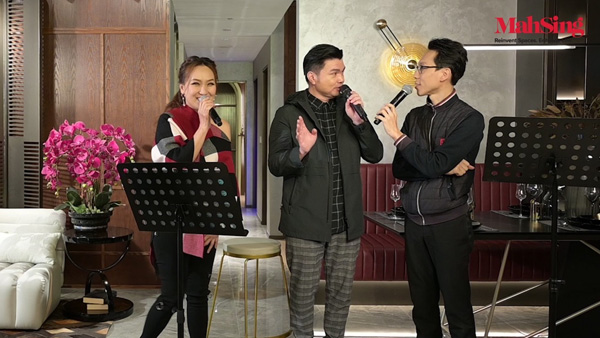 The recording of the concert, which took place on 1st August 2020 at 9pm, is available for viewing at www.facebook.com/mahsing.
Mah Sing's Founder and Group Managing Director, Tan Sri Dato' Sri Leong Hoy Kum said, "Being a home-grown company ourselves, Mah Sing has always been supportive of our local talents. We are happy to collaborate with veteran singer, Crystal Liew Yan Yan again to host her very first Facebook concert as this marks our second time working together. We have engaged her before for our Chinese New Year Music video, which featured our very own original song titled – 'May You Be Blessed with the Home of Your Dreams,' composed by well-established talented music composer and lyricist, Tee Kok Leong. We are happy to further extend this collaboration as Crystal Liew Yan Yan is known as Mah Sing's Star of the Year and we look forward to continue supporting the local music scene".
Crystal Liew Yan Yan said, "The recording of the album was since the end of last year and was planned for release in March 2020. However due to the pandemic, the release of the album was delayed, and we took the opportunity to record a few more online hits from China to be included in the album, making up a total of 18 songs. I am truly grateful to continue to foster a meaningful relationship with Mah Sing. The Group has supported approximately 500 albums upon the release of my new album in June 2020. I am humbled with the positive response garnered, which makes all the hard work, time, and energy spent worthwhile.  I have always wanted to have a Facebook concert as an appreciation to my fans especially during the current RMCO period. Thanks to Mah Sing, I managed to realise my dream into reality. I am grateful to Mah Sing for extending our partnership further by hosting the Facebook concert at their latest project, M Adora Sales Gallery in Wangsa Melawati."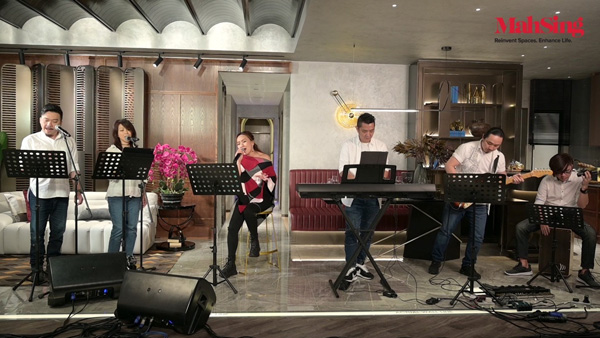 Mah Sing's M Adora Recorded 90% Take Up During Weekend Launch; Tower B is Open for Sale
M Adora, Mah Sing's first high-rise condominium in Wangsa Melawati saw positive response during its weekend launch, where Tower A comprising 378 units recorded 90% take-up. Tower B of M Adora is now open for sale and home buyers will be eligible for early bird privileges on a first come, first served basis.
M Adora is a fully residential condominium and only has a total of 677 units in its two towers. The project consists of three unit types, which are the 3-Bedroom units, 3+1-Bedroom units, 4-Bedroom units/Dual-key units, ranging from 850 sq ft to 1,200 sq ft.
The project will feature 35 exclusive facilities including a cantilevered glass-walled gymnasium equipped with world class Technogym equipment, an Olympic length horizon pool to complement the amazing surrounding views of the mountain, a sky bridge at Level 29, and many more to meet the needs of residents from all age group.
Strategically located in Wangsa Melawati, M Adora is only 9km from KLCC, and is merely 800m from the Middle Ring Road 2 (MRR2). The project is also linked with a few main accesses such as Jalan Genting Klang (3km), DUKE (3km), Jalan Ampang (5km), EKVE (6km), AKLEH (6km) and Jalan Tun Razak (8km), and is within 2.2km from Wangsa Maju LRT and 1.8km from Sri Rapa LRT as well. Shuttle service will be provided for M Adora residents to the Sri Rapa LRT.