Yoodo – Malaysia's first truly customisable and 100% digital mobile service has made a legendary statement of intent that further solidifies its position as the nation's go-to digital telco for gamers.
Yoodo had gamers and esports fans buzzing with new announcements all tied to the hugely popular multiplayer online battle arena (MOBA) Mobile Legends: Bang Bang (MLBB). These announcements were the introduction of a new data add-on product, the sponsorship of a new season of the MLBB Professional League (MPL) MY/SG as well as the sponsorship of a top Malaysian MLBB esports team.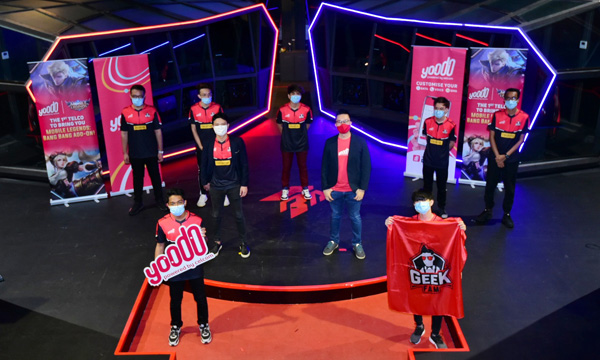 Gaming Just Got Easier with Yoodo's MLBB Add-on
Yoodo announced a brand new data add-on for MLBB that will give warriors 20GB of dedicated 4G LTE mobile data for the game. This will allow them to battle the hordes of creeps and heroes in their chase for more victories and MVP medals.
"Yoodo is all about empowering gamers and we are excited to unveil the new MLBB data add-on that will let gamers play wherever and whenever they want without having to worry about running out of data," said Chow Tuck Mun, Head of Yoodo.
From 26 August until 25 October 2020, the new MLBB data add-on is available at a discounted rate of just RM1 for 20GB of data. As a special bonus for users who purchased the add-on, five weekly winners will receive 1,000 in-game diamonds during the same period. Following this, the add-on will be priced at RM5 per 20GB of data.
"We know our users are passionate about gaming and this is why we continue to rollout more and more ways gamers can play the games they want, best on Yoodo. Whether it is PUBG Mobile, Call of Duty Mobile, Arena of Valor and now MLBB, we've got your gaming covered," Tuck Mun added.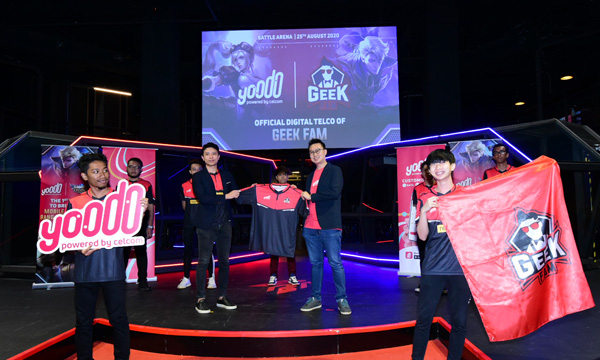 Yoodo is the Official Digital Telco for MPL MY/SG Season 6
Continuing its momentum as the nation's most supportive telco for esports, Yoodo has stepped up once again by sponsoring the MPL MY/SG Season 6 as the Official Digital Telco. This marks the second season in a row that Yoodo is sponsoring the nation's premier MLBB tournament, following the immense success of last season which garnered over 9.5 million views across the season.
Commenting on the sponsorship, Michael Lin, Esports Business Development and Marketing Manager for MPL MY/SG said, "We are pleased that Yoodo is back once again to help power the upcoming season of MPL MY/SG. The action promises to be even bigger and better this season with the very best MLBB teams from Malaysia and Singapore going head-to-head."
The battle begins on 28 August and rages on until 25 October 2020. MPL MY/SG Season 6 will feature six teams from Malaysia and four teams from Singapore crossing swords and slinging spells to walk away with a portion of a USD100,000 prize pool.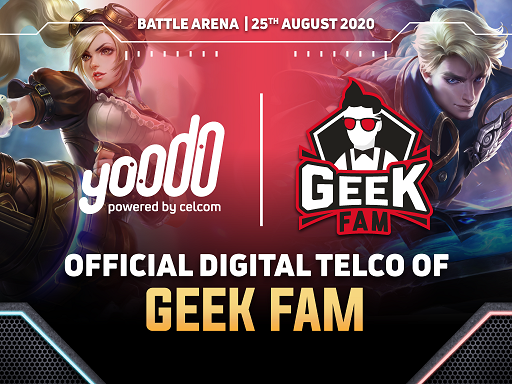 Yoodo Sponsors Malaysia's Best MLBB Team
One of the hot favourites for the upcoming MPL MY/SG Season 6 is the ever-popular Geek Fam MLBB esports team. There is good cause for this optimism as the team is now powered by Yoodo.
"We are excited to be taking our trademark support for esports players into the MLBB battle arena by officially sponsoring Geek Fam MLBB. The team has already proved to be immensely successful at MPL with their win in season three and their journey to the finals last season. We are ready to place our full support behind them and know that they can achieve even greater success in the future," added Tuck Mun.
The team is made-up of team Captain – Dominus (Nik Aqieff); the versatile Xorn (Muhammad Zul Hisham) and OzoraVeki (Poon Kok Sing); Fighter – Artz (Muhammad Nazmie) and Marksman/Assassin – Feekz (Amirul Shafiq); Tank/Support – Rumpel (Tai Ming Hong).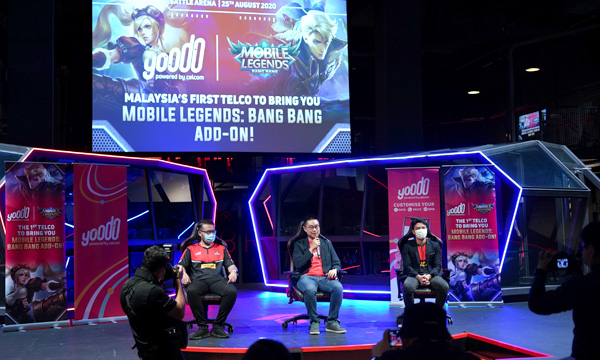 Speaking about the sponsorship, Sheng Wong, Head of Business Development at Geek Fam said, "It is fantastic that the boys are now getting the recognition and support that they so richly deserve. They have been training really hard and it has been paying dividends in the arena. Now we are proud to be collaborating with Yoodo to take the team's performance and achievements to the next level." This marks Yoodo third team sponsorship in the past two years. It began in 2019 with the highly successful establishment of Yoodo Gank – which has gone on to become Malaysia's most popular Player Unknown's Battlegrounds (PUBG) MOBILE esports team. Earlier this year, Yoodo forayed into the competitive fighting games scene with the introduction of Yoodo FV which sports a roster of some of the nation's most accomplished fighting game players.