Illegear launches Extreme Desktop Replacement Laptop – Ares X with Modular CPU and GPU
When it comes to extreme performance, there is always a niche in the laptop market offering desktop level of performance to fulfil enthusiastic customer requirements. Introducing ARES X, the ultimate extreme performance desktop replacement engineered with the aesthetics and portability of a laptop, but the power and capacity of a desktop. ARES X runs on the latest desktop Intel Core i9 processor, max-performance NVIDIA GeForce GPU and is designed to support massive capacities of memory and storage – it's like having a full-fledged studio or a fully-equipped gaming station you can bring along wherever you go. Pre-order promotion is now opened from 18th to 31st August 2020 with FREEBIES worth up to RM846!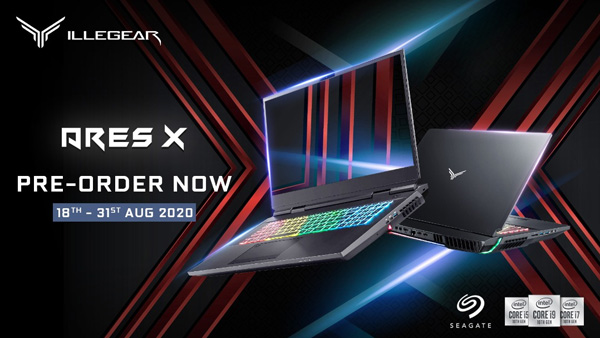 Wield True Power
The power is in your hands in every way. ARES X is locked and loaded with the latest 10th Gen. Intel desktop CPUs ranging from Core i5-10400 all the way to Core i9-10900K with 10 cores and 20 threads. ARES X also gives you the full freedom and convenience of upgrading your CPU anytime with ease with its modular CPU design that allows for easy replacement. This same versatile build approach is also implemented on the memory aspect of ARES X with its RAM expandable up to 128GB.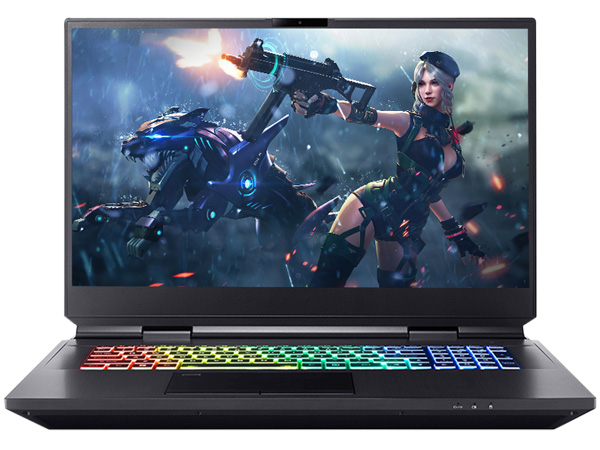 A Breakthrough in Graphics
Discover visuals so spellbindingly spectacular they make you take a step back. ARES X is equipped with overclock able max-performance NVIDIA GeForce GPUs of up to RTX2080 SUPER 8GB promising unrivalled graphics processing capabilities for both extreme gaming as well as power-intensive creative content editing.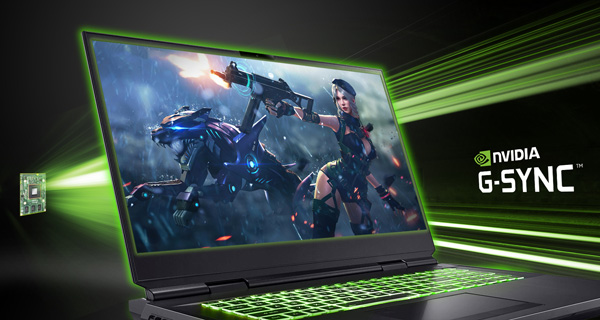 ARES X is also powered by NVIDIA's G-SYNC technology to deliver astounding visual results especially under extreme gaming conditions. The technology synchronizes ARES X's screen response time with its graphics card to ensure visuals are rendered in harmony. The result: smoother and faster visuals with minimal screen tearing or lag.
Behemoth Storage
Never let storage space hold you back again. Install all the extreme titles or store and process large files, or do both and still have space to spare. Designed for the big leagues, ARES X is engineered with 4x M.2 2280 SSD slots allowing for a maximum total capacity of 8TB.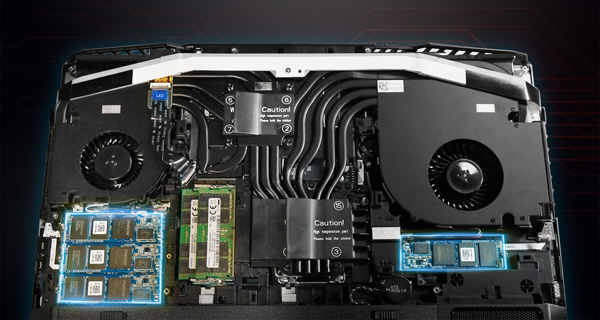 For more information on ARES X, visit:
ares xcpudesktop replacementextremeg-syncgaminggpuillegearlaptopmodularnotebooknvidiaperformance