Fortinet named Fastest Growing SD-WAN Vendor, continues Innovation with New FortiGate 80F
Fortinet, a global leader in broad, integrated and automated cybersecurity solutions, today announced new market share figures and continued SD-WAN innovation with its newest SD-WAN appliance, FortiGate 80F.
Delivering True Secure SD-WAN
A true secure SD-WAN solution—such as the Fortinet Secure SD-WAN—consolidates advanced routing, integrated next-generation firewall (NGFW), self-healing SD-WAN capabilities, and intuitive orchestration into a single, organically developed solution. It provides infrastructure and operations leaders with robust WAN capabilities that support dynamic path selection of the latest high-performance digital applications while significantly simplifying and automating operations across home, branch, campus and multi-cloud. Fortinet's ability to deliver SD-WAN anywhere and support diverse use cases has helped the vendor standout and lead the market.
"With the increase in work from home and adoption of multi-cloud, a truly effective SD-WAN solution must be able to be implemented anywhere. Fortinet's dedication to SD-WAN innovation has resulted in the industry's most extensive and secure SD-WAN solution, able to be deployed across the home, branch, campus and multi-cloud. Fortinet's continued positive trajectory in the SD-WAN market is a testament to our ability to deliver the best application experience and cost savings for our customers," said John Maddison, EVP of Products and Chief Marketing Officer at Fortinet.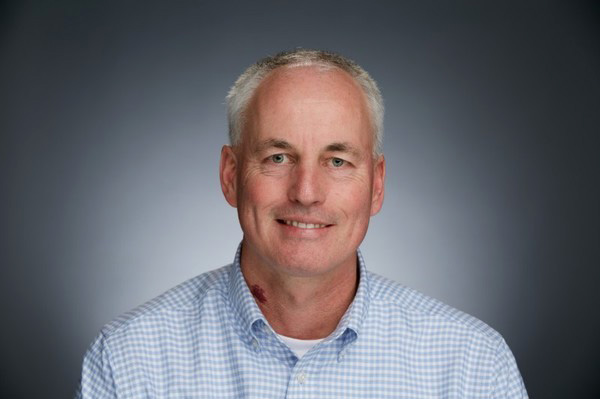 Market Momentum and Support for Key SD-WAN Use Cases
The latest Omdia report (Omdia Market Share: Data Center Network Equipment Q1 2020) identified Fortinet as the fastest growing SD-WAN vendor with a 247% year-over-year growth in SD-WAN revenue.
Additionally, according to latest Gartner market share report, Fortinet has had the highest revenue growth change in SD-WAN equipment market share worldwide between 1Q19-1Q20 and currently sits as the second highest vendor based on revenue for SD-WAN hardware worldwide for 1Q20. The same report counts Fortinet amongst the highest three vendors in worldwide market share for SD-WAN equipment by revenue for 1Q20. Fortinet attributes this market momentum to its ability to deliver SD-WAN anywhere – from home to branch to cloud – and support a variety of diverse use cases, including:
Complex Fortune 1000 Deployments
Fortinet Secure SD-WAN enables customers to achieve business agility with a flexible and robust SD-WAN in an integrated solution. This allows global wide area networks with distributed branch offices to avoid and overcome network impairments such as congestion, latency and packet loss to self-heal and improve performance. Fortinet Secure SD-WAN offers application-centric implementation and centralized end-to-end orchestration with automation to simplify operations and reduce time and cost to deploy, provision and manage change.
Fortinet Secure SD-WAN provides accelerated cloud access with capabilities for cloud on-ramp to seamlessly connect overlay tunnels to multi-cloud. With internet primarily used to access cloud workloads, Fortinet's integrated advanced security provides secure access, automation and visibility into cloud applications. It also enables SD-WAN between clouds and empowers enterprise IT to build a seamless cloud-to-cloud network and security architecture.
Large Scale, Compact Footprint
Fortinet Secure SD-WAN offers integrated WAN edge, WiFi, LTE and security functions to securely connect end-users to critical applications over direct internet links. This provides reliable application access with intelligent traffic steering, failover and consistent policy enforcement for compliance. With intuitive orchestration and zero touch provisioning, replication of business policies at-scale across distributed branch offices is simplified to reduce deployment cycles at limited staff hours.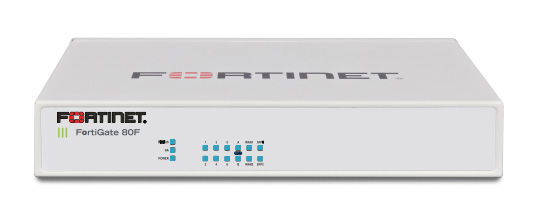 New FortiGate 80F
Fortinet continues to innovate and expand its product portfolio with the announcement of a new Secure SD-WAN appliance – FortiGate 80F – powered by Fortinet's purpose-built SD-WAN ASIC in a desktop form factor, with built-in bypass interfaces to deliver reliable connectivity during planned or un-planned outages. FortiGate 80F supports complex Fortune 1000 deployments with the industry's best performance, automated overlay at-scale and advanced networking capabilities to achieve the highest possible quality of experience.  FortiGate 80F is also available with a built-in WiFi or built-in POE, making it perfect for WAN edge and branch consolidation to support large scale, compact footprint deployments.
datafirewallfortigate 80ffortinetnetworksd-wansecuresecurityvendor