Digital Healthcare: Investing in Medical Device R&D Key to aid Data Driven Decisions
Numerous advances in science and medicine have been made with great strides in vaccinations, sanitation, heart surgery and cardiac care, radiologic imaging and much more. In fact, the Department of Statistics Malaysia (DOSM) has found the average life expectancy in Malaysia has increased to around 74.9 years.
With longer life expectancy, comes the advent of an aging population, greater access to healthcare, as well as escalating research and development costs for medical device manufacturers. These give rise to new demands, namely managing rising healthcare costs and enhancing patient outcomes with technology.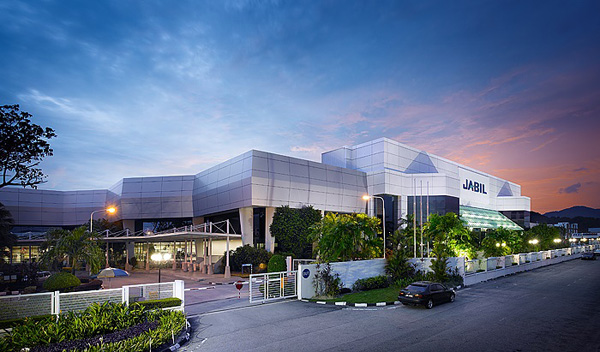 A great barrier to achieving these demands is poor adoption and lack of investment in medical device Research & Development (R&D). Jabil, a global manufacturing solutions provider serving the medical devices, orthopaedics, diagnostics, pharmaceutical delivery systems, and consumer health market, found in its Connected Health Technology Trends survey, that 56 percent of respondents believed that healthcare is driven by proven outcomes, not ideas, which take longer; while another 51 percent find it complicated to get both doctors and patients to adopt a new device.
Jabil, believes stakeholders such as physicians (who understand the overall value of products), IT (understanding data generation and management to prove efficacy of treatment) and supply chain must increasingly work together to make the best sourcing decision on medical devices that will both maximise patient time recovery and move digital healthcare forward.
Due to the time, investment, development risks, testing, validation and marketing of new medical devices, device manufacturers face two key medical device design challenges:
The Risk of Obsolescence
The investment required to redesign a product can be substantial and time-consuming. With new product development cycles of at least two years and product life cycles of 20 years or so, electronic components obsolescence is very real within the healthcare industry. Typically, consumer goods and automotive customers with short life cycles dictate the market and are leaders in new technology adoption – they also happen to produce in high volumes which is attractive to electronics manufacturers. Conversely, very long product life cycles and a constrained regulatory environment mean that the healthcare industry often lags in new technology adoption, relying more on legacy technology which is becoming less and less available in the market place.
The Need for Relevance
The end customers (hospitals and patients) are looking for medical devices that provide better patient outcomes and therefore lower overall costs over the treatment life cycle. This means that premium price medical devices could, in fact, be the preferred option for hospitals. Although more expensive to procure in the first place, if they can produce evidence of superior efficacy and therefore demonstrate lower total costs, it is likely that customers will favour them over older and cheaper products. This, in turn, provides medical device companies an opportunity to increase market share and margins which would provide the return on investment sought after for updating technology.
Behaviour shift within the healthcare industry that leads to improved existing products as well as sustained innovation to suit the market requirements of cost-effectiveness and efficacy is more easily said than done. The regulatory risks and costs of validating improved features or totally new products may be a major barrier to change. To overcome this, focus on short-term financial performance needs to be balanced with long-term financial objectives of sustaining growth and increasing margins.
The digital health market has blossomed in recent years but still has more room for growth. According to the Malaysian Investment Development Authority (MIDA), the medical devices industry is expected to impact the Malaysian economy positively, as one of the '3+2' high-growth sub-sectors under the 11th Malaysia Plan. It is an important growth area which includes higher value-added and technologically advanced products, such as cardiac pacemakers, stents, orthopaedic implantable devices, and monitoring devices. Additionally, artificial intelligence, 5G infrastructure of wireless connectivity, the Internet of Things, adoption of wearables and other emerging technologies, are expected to further boost a digital revolution in healthcare.
Modern discoveries and innovations mean opportunities and hope for countless people across the globe, but we also have to contend with the harsh practicalities of the surge of an aging population, more accessible to healthcare for most people and escalating research and development costs for medical devices manufacturers. The solution may not be easy, but their
pay-off is huge: better and longer lives.