Acer Malaysia offers Deferred Instalments on Technology to Help SMEs
Acer Malaysia has introduced an initiative to assist SMEs in Malaysia to transform their businesses to work remotely or via an online model by helping to equip them with the necessary IT devices. Understanding that both SMEs and enterprises are adapting to the new normal of online operations, Acer Malaysia's use-first-pay-later scheme enables businesses that need to equip their staff or upgrade their equipment, gain immediate access to the technology required to adopt a more digital model.
Based on a model that allows the option of rent-to-own or rent-to-use, the scheme allows SMEs and enterprises in Malaysia to lease a minimum of RM50,000 worth of IT devices from Acer that suit their business needs. The instalment or lease period ranges from 24 to 36 months, depending on the devices required and monthly instalment amount they can afford.
To further assist these businesses during this difficult time, the commencement of the instalments can be deferred for six (6) months, where businesses will only need to pay the initial instalment in the first month and begin repayment for the rest of the instalments in the seventh month onwards. With this use-first-pay-later scheme, Acer Malaysia aims at alleviating SMEs' burden in the initial stages of technology acquisition, so that they can fully focus on generating revenue through new channels.
Acer Malaysia is also offering a zero-interest lease option for eligible businesses. For instance, a business requiring 20 units of laptops worth RM60,000, the approved SME would only need to pay RM2,500 per month for a two-year period. The only other cost incurred would be insurance, stamp duty, and processing fees.
"SMEs in Malaysia are facing unprecedented challenges as they work hard to recover from the fallout of the pandemic. Many businesses are migrating their operations to be more digital, and we understand some are facing cash flow constraints to invest into the technology, equipment and devices required. Many are good businesses and need a helping just to tide them through this period of time. Acer Malaysia wants to help support these businesses in their IT needs for them to emerge stronger, continue to provide employment and contribute to the nation as SMEs are the backbone of our country's economy," said Chan Weng Hong, General Manager of Sales, Product & Marketing of Acer Malaysia.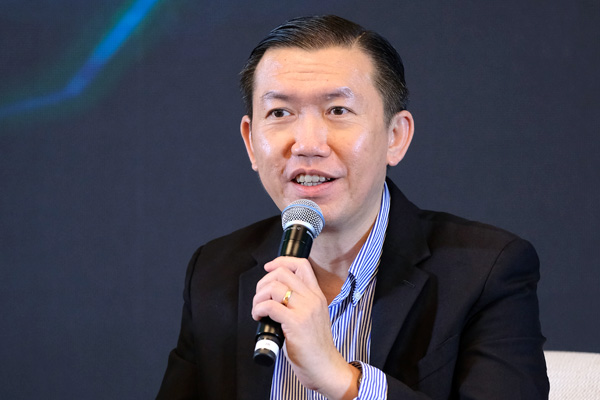 This initiative is a comprehensive solution for PCs, services, and software from Acer and can be tailored to meet the requirements of the customers. Additionally, Acer Malaysia is extending three years of on-site warranty for free with their package.
For SMEs who prefer a hire purchase model, Acer Malaysia is making it available through its leasing and credit partners. Acer Malaysia will also be providing the first 88 successful SMEs with RM1,000 support each to further assist in easing their burden.
With over 30 years of presence in Malaysia, Acer has established 16 branches nationwide and works closely with partners to support the needs of businesses in the country. Supported by 16 service centres, Acer Malaysia is committed to help SMEs recover during this challenging time.
Acer Malaysia's initiative is open for application now. Interested SME applicants can apply for Acer Malaysia's scheme at b2b.acer.com.my or contact Acer Info Hotline at 1800-88-1288 or email to [email protected].