Yoodo Stay At Home Cup 2020 Shines Spotlight on Local eSports Talent
Yoodo, Malaysia's first truly customisable and 100% digital mobile service has capped off yet another esports extravaganza with the finale of the community-based fully online 4 game competition series the Yoodo Stay At Home Cup 2020.
It was an exciting battle that reached a fever pitch with the multiplayer game Honor of Kings – the Chinese market exclusive version of highly popular battle arena game Arena of Valor. Over 70 teams of battle-hardened players geared up to cross-swords in the game despite the game not having a server outside of China.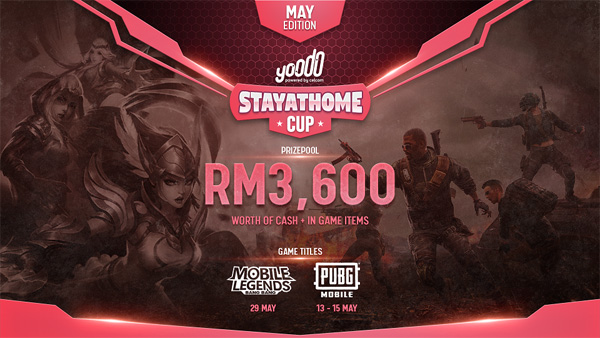 Chow Tuck Mun, Head of Yoodo, shared, "When we launched the Yoodo Stay At Home Cup it was just our way of connecting gamers during the Movement Control Order. But the response we received since then has been truly incredible. Yoodo has a proven track record of supporting the esports community and we are proud to have once again lived up to this reputation with the Stay At Home Cup."
Gamers from across Malaysia also showed off their skills in Player Unknown's Battlegrounds (PUBG) MOBILE, Mobile Legends: Bang Bang and Call of Duty Mobile (CODM) – the three other games featured during the Yoodo Stay At Home Cup. All in more than 3,700 gamers from across the country flexed their gaming muscles for a shot at gold and glory.
Xpert Vatos Locos gunned down the competition racking up 32 kills in total, to walk away as winners of the PUBG Mobile tournament. Meanwhile, Ezzy Esports hacked and slashed their way to victory in Mobile Legends with star player D'Ace being crowned the tournament MVP. In Honor of Kings, team Venture Gaming (VTG) fought through seven rounds of competition to emerge as champions. Finally, Team Hijo brought the firepower to the competition stacking up the wins to be crowned champions of the CODM tournament.
Winners of each game tournament walked away with a share of the total prize pool of RM6,600 worth of cash, in-game prizes and Yoodo credit.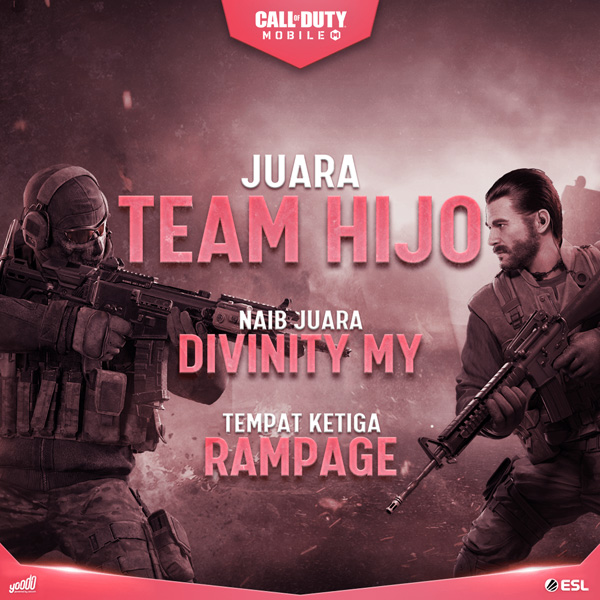 "We were wowed by the incredible talent and truly exciting matches. This tournament has proven that there is still so much more talent in the Malaysian gaming community just waiting to be unearthed," continued Tuck Mun. "What's more impressive is the amount of support the matches have garnered, with fans of the games and the teams showing up to watch and cheer them on."
Receiving a total of over 100,000 views, the Yoodo Stay At Home Cup 2020 was the latest in a barrage of gaming tournaments organised by Yoodo in 2020, which began with Yoodo FV Major Cup 2020 – a competitive fighting game tournament focusing on Street Fighter V and Tekken 7 and then continued with the on-going Kejohanan E-Sukan Kampus Semester 3.
Yoodo is also the Official Partner for the PUBG MOBILE National Championship 2020 that is currently on going. This marks the third year in a row that Yoodo has played a major role in the highly prestigious gaming tournament.
"Yoodo is only going to go higher in our quest to become to go-to telco for gamers and we hope to have your support always," concluded Tuck Mun.
Fans of Honor of Kings can catch the finals highlight at ESL Malaysia's Facebook page. Meanwhile, tournament highlights of all four games featured in Yoodo Stay At Home Cup 2020 are available to watch on Yoodo's official YouTube channel as well as the Yoodo Esports Facebook page.
cupesportsgamingmobilepubgstay at hometalenttournamentwinnersyoodo