PUBG Mobile World League Season Zero begins on 10th July
PUBG MOBILE World League (PMWL) Season Zero, a newly introduced PUBG MOBILE global esports programme begins on 10 July. Due to the global pandemic, the PMWL was changed to an online format, with 20 teams joining World League East and 20 teams joining World League West — all battling for a total prize pool of USD850,000, with Mountain Dew as the official beverage of PMWL.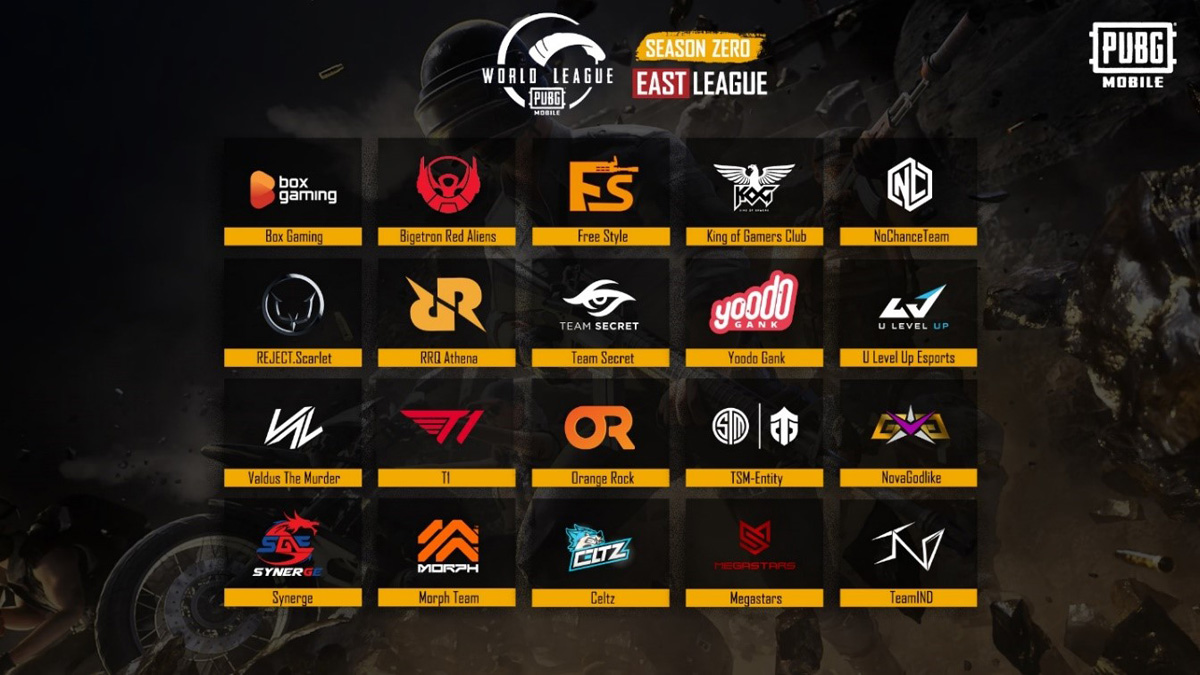 After the PMWL Season Zero Opening Weekend from 10-12 July, teams will be seeded into five groups of four teams per group. The groups will play against each other over the following three weeks, every Tuesday and Wednesday.
The top 16 teams to emerge from these three weeks will move on to the Super Weekend, with the first match taking place from 17-19 July, where the teams will compete for World League Points and prize money. This format will continue for another three weeks of East and West League Play.
The best 16 teams from each League, based on their World League Points earned during the Super Weekends, will move on to the PUBG MOBILE World League Finals on 7-9 August, which are held for East and West respectively, crowning the best team from each league.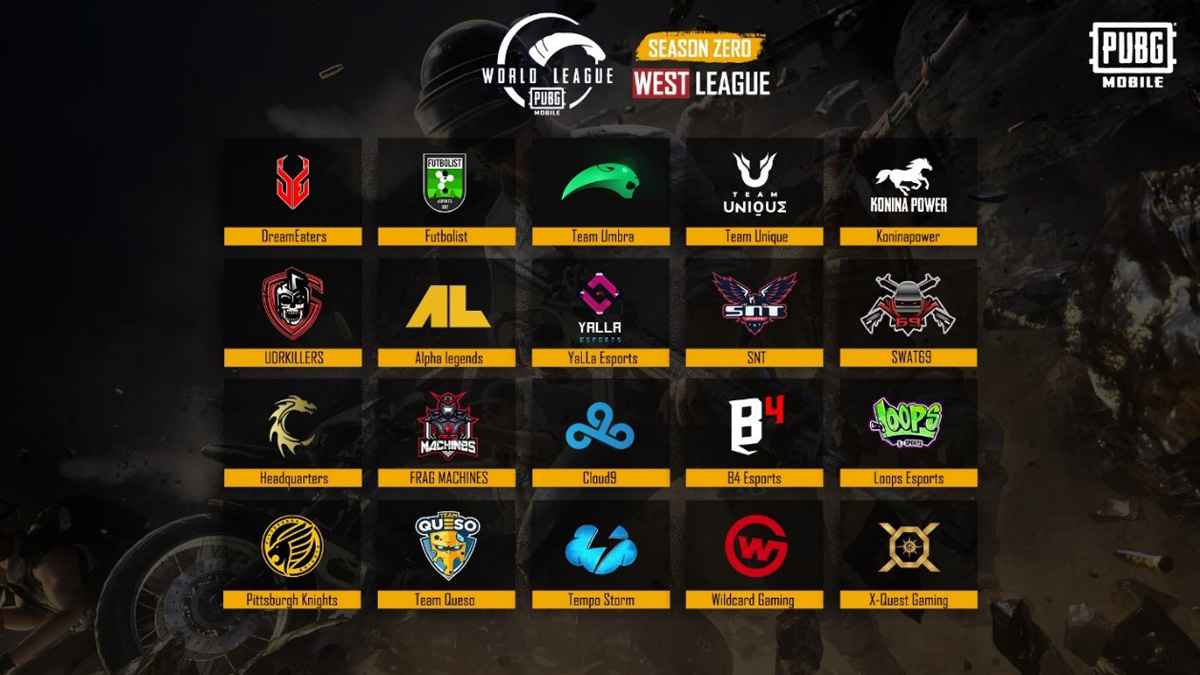 The teams set to compete in PMWL Season Zero are:
East League
West League
Box Gaming

Valdus The Murder

Bigetron Red Aliens

Team Secret

Yoodo Gank

King of Gamers Club

RRQ Athena

Morph Team

Celtz

Megastars

TeamIND

Orange Rock

TSM-Entity

NovaGodLike

Synerge

U Level Up Esports

T1

REJECT.Scarlet

Free Style

NoChanceTeam

DreamEaters

Futbolist

Team Umbra

Team Unique

Koninapower

UDRKILLERS

Alpha Legends

YaLLa Esports

SNT

SWAT69

Headquarters

FRAG MACHINES

Cloud9

B4 Esports

Loops Esports

Pittsburgh Knights

Team Queso

Tempo Storm

Wildcard Gaming

X-Quest Gaming
PUBG MOBILE World League Season Zero will be held from 10 July to 9 August 2020. The East League will begin at 17:30 IST (8pm in Malaysia) for Asia, and the West League will begin at 23:30 IST (2am in Malaysia) for Europe and Americas. Community members can watch the livestream at PUBG MOBILE Esports YouTube channel.
For more information about upcoming PUBG MOBILE esports news, stay tuned on PUBG MOBILE's official Facebook page.
 PUBG MOBILE is available to download for free on the App Store and Google Play.
competitionesportsfinalsgamingmobilepubgpwmlseasonsuper weekendteamstournamentworld leaguezero