EATLOKAL.com – Helping Klang Valley Restaurants Bounce Back, Offering Consumers More Value
Restaurants and cafes pay too much to get their food delivered to hungry consumers. Consumers in turn are paying more than needed because of this for the purchase and delivery of their food and drinks. EATLOKAL (www.eatlokal.com) is set to change that as the independent food delivery platform begins offering early access to the service for the public across Klang Valley neighborhoods today. This allows consumers to support local businesses and offer restaurants fair value for food delivery.
"As consumers, we have all felt the pinch of rapid increases in the prices that we pay for food delivery. We know there is a better, fairer way for everyone involved – the restaurants who provide the food and their employees; the delivery teams who do the work of sending the food to consumers; and consumers themselves. EATLOKAL is a community focused effort disruptors from Malaysia's digital landscape who aim to improve the quality of service, pricing and approach to food delivery services while supporting and protecting our local restaurants, cafes and other food outlets who are working hard to stay open for us," said Stephen P Francis, CEO of EATLOKAL.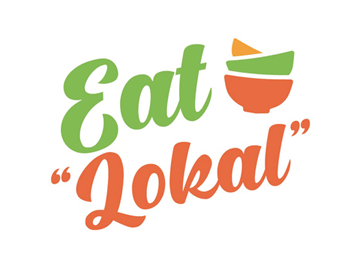 Initial service areas will be for restaurants and consumers within a 5 km radius of each other as EATLOKAL begins offering deliveries from a curated and growing selection of partners. The service will increase its coverage range, restaurant selection, and co-branded food and beverage offerings in the coming months.
EATLOKAL will charge restaurants that are approved to join at an initial commission on sales of only 10% for the launch period as part of its efforts to help these businesses bounce back. The service believes that the bulk of the revenue earned through sales of food should stay with restaurants at this time, and consumers will also enjoy better value for their Ringgit.
The service is now available across Petaling Jaya, Kuala Lumpur, Bangsar, Damansara, Hartamas, Mont Kiara, Tropicana, Bandar Utama, Taman Tun Dr Ismail, Sunway, Subang Jaya, USJ, and surrounding areas. Favourite neighborhood names on EatLokal already include YMT Healthy Vegetarian, W1 Dining & Cocktails, Concubine KL, Asian Rice Pot, The Locker & Loft and The Accidental Bakers.
Users can check availability of service in their locations through EATLOKAL's website at www.eatlokal.com; or on the iOS and Android apps found on the Apple App Store and Google Play Store from today.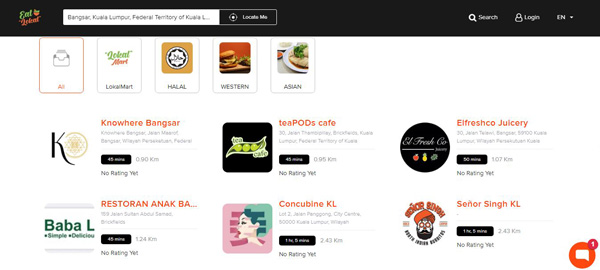 Better Delivery, Fresher Food
EATLOKAL aims to change how food delivery is done in Malaysia in a variety of ways, including expanding the common range of vehicles used. It is partnered with independent motorcycle delivery teams, private delivery operators and most importantly, SOCAR Malaysia, the country's leading car-sharing app, to use cars as the primary delivery vehicle. With the addition of SOCAR, independent drivers are now able to deliver food quickly and carefully, ensuring that spillage and damage to food items are avoided, while delivery people and the quality of the ready-to-eat orders are better protected.
"We have all seen our food arrive in a less than perfect condition, cold with spillage and damage. With the unpredictable weather and bulky thermal bags, it is often a struggle to make multiple batched deliveries with just a motorcycle. The aggressive commission charges also make it a challenge for restaurants to build a sustainable and scalable delivery business. Working with EatLokal was a simple decision for us as it is central to our core SOCAR Business Mobility vision of creating new earnings opportunities for Malaysians. Through this partnership, we are offering drivers a way to earn a fixed delivery fee, which gives consumers price certainty and ease of mind while ensuring that delivery batching and service quality can be maintained. With SOCAR Business Mobility – SOCAR's transport and delivery solution for businesses, we aim to drive businesses forward. We welcome the partner restaurants to leverage this opportunity to use our vehicles to get their products to customers in a timely manner. We can also spread the word on special partner restaurant offers to our database as part of our collaboration with EATLOKAL," said Leon Foong, CEO, SOCAR Malaysia.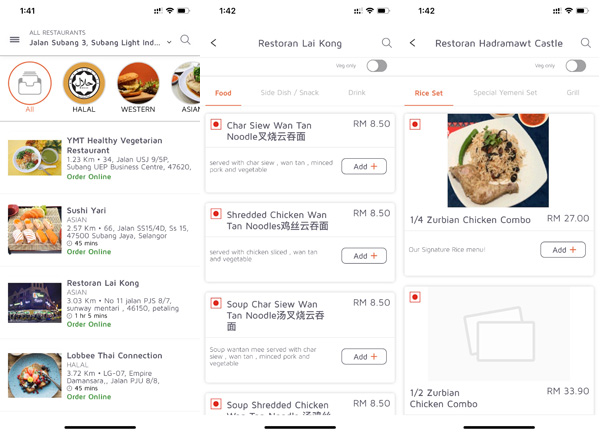 SOCAR believes it can help delivery agents earn more due to the larger capacity of their cars, and stay safer, especially during rainy conditions, by helping them move away from motorcycle use. This is through its unique multiflex car-sharing model that aims to offer affordability and convenience to business owners and delivery agents. For delivery agents, SOCAR can even deliver the car to a pick-up location of their choice, offered through the dedicated SOCAR Business Mobility customer service channel.
The service will also be drawing additional resources and product offerings from MYGROSER (www.mygroser.com), Malaysia's leading independent online grocery to offer consumers snacks, comfort foods and quick delivery of convenience items.
The service was one of the few that delivered consistently to consumers through the recent MCO while increasing daily delivery slots to help as many consumers as it could.
Using resources from partner brands like MYGROSER and SOCAR, EATLOKAL will also be helping restaurants on its service expand their customer base to improve their ability to earn and bounce back from the challenges of the current global pandemic.
All purchases on EATLOKAL can be made at www.eatlokal.com; or its iOS and ANDROID apps. EATLOKAL currently accepts payments from major credit cards, and debit cards, with additional payment options like direct bank transfers (FPX) from Malaysian banks, and selected e-wallets to come soon.
About EATLOKAL (www.eatlokal.com)
EATLOKAL is Malaysia's independent, technology powered food delivery service that partners with food and beverage brands to bring people the food they want, affordably. Operating its own technology platforms and working with partner delivery fleets, EATLOKAL is focused on keeping prices fair for consumers, commissions sensible for restaurants, and food delivery simple for everyone. Keeping local restaurants going is what its all about – so Support Local, EATLOKAL.