Digi's HR Super App, altHR announces New altHR Time Tracking
Following the launch of Digi's HR Super App, altHR last month, Digi today rolls out altHR Time Tracking, which enables systematic check-in and check-out processes for employees.
Employees can now clock in and out from work, manage their work schedules and track productive hours by using the altHR Time Tracking within the altHR mobile app. In essence, altHR Time Tracking can be used to track a regular workday in the office, taking business on the road or even staying productive while working remotely from home.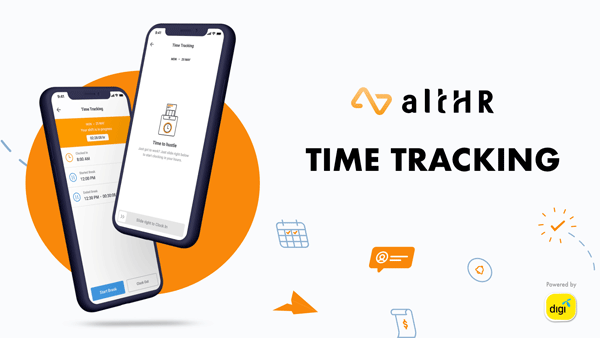 Using altHR Time Tracking is simple and convenient – upon launching the mobile app, employees can select "Time Tracking" and tap on the "Clock In" button to indicate starting their workday or shift. altHR Time Tracking comes with a break time component as well, allowing employees to log the start and end of their break times. At the end of a workday or shift, employees just need to tap on "Clock Out" to stop the time tracking.
With altHR Time Tracking, employers can do away with traditional time-tracking systems such as punch cards or time clocks, as well as reduce time spent on redundant tasks such as manually organising, filing and tracking this information. In addition to those, employees can enjoy the benefits of an easy-to-use clock-in and clock-out process with no physical dependencies.
For businesses requiring extra validation for accurate tracing, altHR Time Tracking provides capabilities to geofence or use Wi-Fi tracking. With these options, employers can require teams to be physically located at the job location through geofencing for altHR Time Tracking to be enabled or require employees to connect to the office Wi-Fi network in order to clock-in and clock-out. Additionally, administrators or managers can also generate records and timesheets online from the admin dashboard, seamlessly presenting detailed and accurate data of their employees' productivity.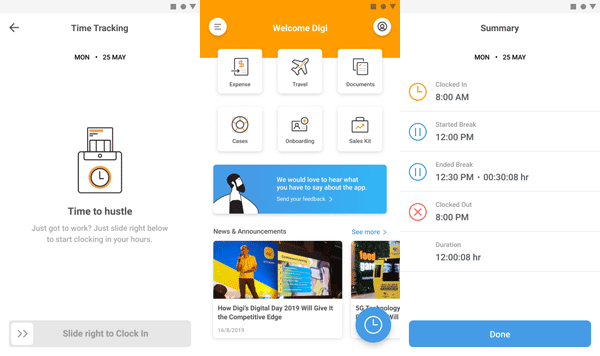 The newly added altHR Time Tracking further elevates the value altHR brings to businesses, underscoring the importance of leveraging digital tools to enhance employees' digital experience and foster better employee engagement, leading to increased productivity for business growth. To recap, altHR was recently launched to help more Malaysian companies go digital and cope better with previously unforeseen challenges brought upon by the pandemic. As a digital workforce management solution, altHR is built with features such as digital sales kits, paperless leave and expense management – allowing employers to track workflow efficiently and freeing up employees from labour intensive tasks to increase productivity at work.
Collectively, altHR's complementary features realise the most crucial and high-demand HR needs of various companies and businesses in a single yet powerful application. The flexible and customisable nature of the altHR's functions are refined to grow with businesses as they expand in an increasingly online realm.
For more information about altHR's Time Tracking or to sign up for altHR, please visit althr.my.