Leading tech-driven automotive content hub, WapCar, today introduced the new VR Showroom feature for Malaysians to check out new vehicle models without having to be physically present in dealerships.
The VR Showroom on WapCar provides customers with a 360-degree exterior-viewing element and an immersive new car experience for in-cabin exploration. The VR Showroom allows car buyers to obtain a look-and-feel of their chosen model virtually from the comfort of their homes or simply from anywhere at any time.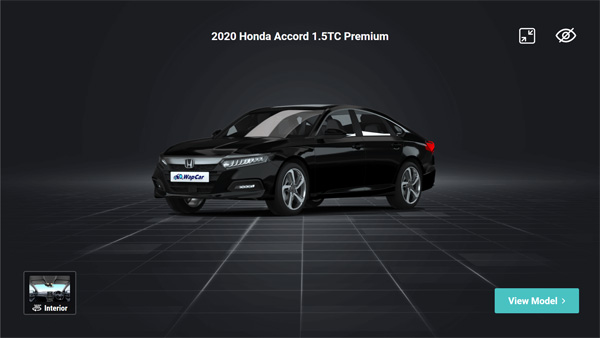 Driven by advanced technology, the VR Showroom on WapCar is timely and fits into the current situation where physical distancing is being practised along with other safety measures in the new norm following the nation's effort in battling the COVID-19 pandemic.
WapCar's Head of Content, Hans Cheong said, "We recorded more than 1.3 million unique visitors to WapCar in the month of June 2020 alone, evidence that interest in cars remained unabated. The top five most-searched models on our content hub were Proton X50, Honda City, Perodua Bezza, Proton X70 and Perodua Axia. Together, they accounted for almost 20% of the total "Cars" page traffic in the period of 9 March to 30 June 2020. The data showed an interesting trend where the top models that Malaysians were viewing online were practical and affordable ones, whereas the models that garnered the highest increase in average daily visits were mainly luxury models such as the BMW 5 Series, Toyota Harrier and Mercedes-Benz C-Class. Many were also browsing for information on the yet-to-be announced Mitsubishi Xpander."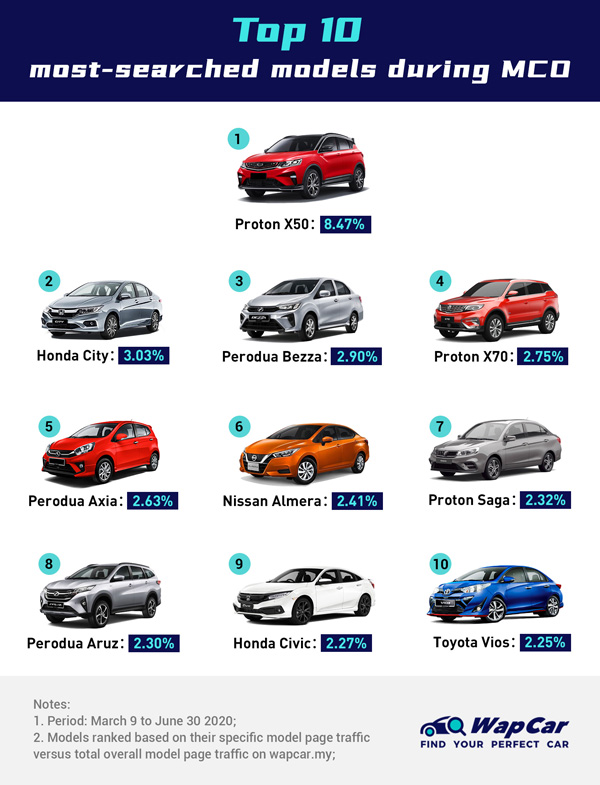 "WapCar's expertise is not just in automotive content, but also in mobile technology. We want to use technology to make it easier for car buyers to browse and shop for a car. Technology has enabled the VR Showroom and we are delighted to be able to launch it quickly during this critical time. To complement the advanced VR Showroom, we are also introducing the Dealer Geolocation function to assist car brands and car buyers to better connect with each other. We hope to promote sustained interest in cars by providing new features that make it more convenient for both car brands and Malaysians to have a virtual first-hand experience of any model," Cheong said.
The Dealer Geolocation function intelligently locates the dealerships nearest to the car buyer, and it comes complete with Google Maps navigation to ease route-planning. It acts as a one-stop solution for car buyers to contact dealerships for the latest offers and make testdrive appointments without hassle. Customers can filter the information based on categories such as showroom, service, and body & paint.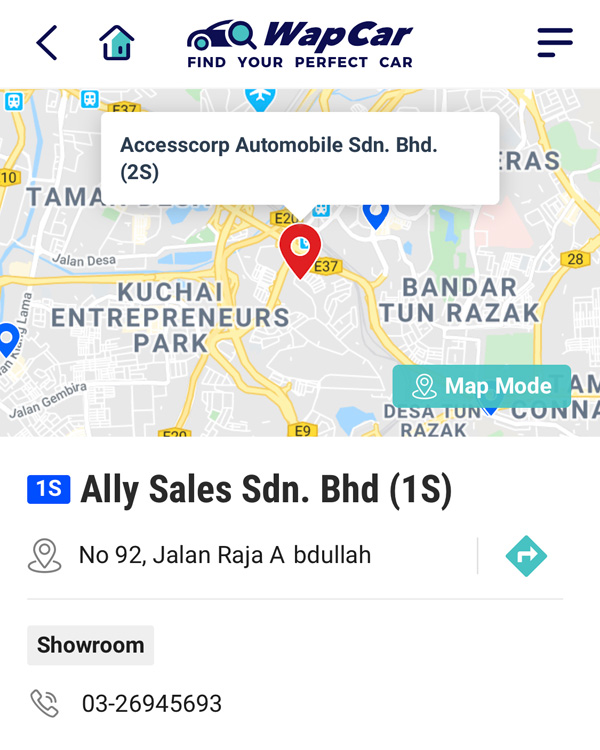 Although it is a feature new to the Malaysian automotive industry, the VR Showroom has onboarded a number of models such as the Perodua Myvi, Proton X70, Toyota Corolla, and the Honda Accord, which was launched just three weeks before the MCO shut the doors of all physical car showrooms.
Head of Sales Division of Honda Malaysia, Ms. Sunita Prabhakaran said, "We are delighted to be among the first car brands to be onboard WapCar's VR Showroom. The current situation has accelerated the use of technology for our everyday activities and a feature such as the VR Showroom provides another avenue for our customers to explore Honda models at their fingertips. With the All-New Accord available on the VR Showroom, customers can check out the premium features of this all-new, elegant D-segment model with their family members from home. Congratulations to WapCar for leading the way in using advanced technology to help car brands like us to provide a new way for customers to experience our models. We are looking forward to more exciting, tech-driven features on WapCar in the near future."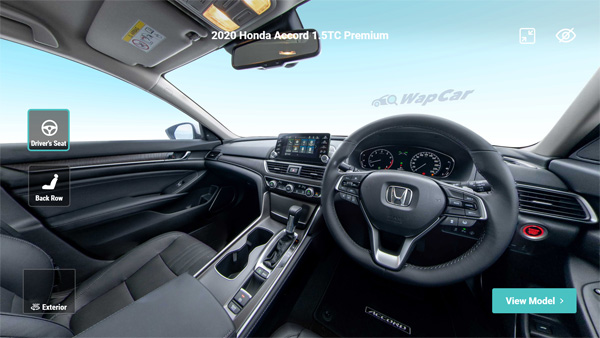 The introduction of the two new functions coincided with WapCar's first anniversary. Launched exactly a year ago as a content and tech-driven hub, WapCar is also an opencontent platform for car owners to share their opinions on their drive. This feature is particularly popular as independent, impartial user reviews hold sway over car-purchase decisions.
For information and reference on the latest developments in the automotive industry and vehicle models available in Malaysia, please visit WapCar's official website (www.wapcar.my) or Facebook (www.facebook.com/wapcar.my).