vivo integrates technology to Reinvent Fashion with Strategic Cross-Brand Collaborations
For many years, vivo constantly strives to develop and produce "a device for all" catering to a diversified audience globally, while not forgetting to reward their long supporting fans through a wide category of cross-brand collaboration campaigns – from essential services to beauty and fashion industries. Throughout the years, vivo saw infinite opportunities for both technology company and fashion houses in creating hype and unique differences for the audience; in a true sense, it was a representation of cutting-edge technology meeting high fashion.
Recognising how tech trends reshape the fashion industry, vivo has collaborated with several fashion brands in the past including renowned American fashion designer Alexander Wang, Malaysian streetwear label TNTCO, and multi-channel women footwear and handbag company Christy Ng; and still determinedly looking to explore more fashion brands in the future.
The coming together of vivo and prominent fashion designer Alexander Wang further elevated the idea of how tech redefines the elite of the fashion industry. The two brands collaborated and created a premium smartphone that pushed the design and aesthetic of the device at the forefront of the creative industry.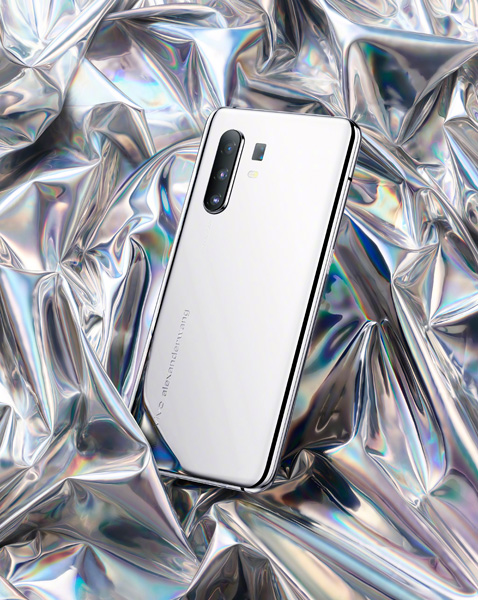 The Alexander Wang vivo X30 joint limited edition, in particular, was unique in many ways. From its design to the user interface to packaging, vivo and Alexander Wang made sure to create the best mix of both Chinese innovative technology and American design.
Last year, vivo Malaysia launched its newest in S series, vivo S1 Pro, featuring more than the cutting-edge technology alone, it is also a remarkable smartphone that raises the bar for trendsetting design – empowering youth to define their unique style.
With the rise of streetwear trends in Malaysia continuing to increase, vivo Malaysia collaborated with one of the local's most favourite streetwear labels, TNTCO for their latest S series product. With a core concept of innovation X Street, they released a limited-edition streetwear clothing series combining the unique design of S1 Pro. TNTCO is catered to the young and stylish audience, coincidentally meeting the core value of vivo S1 Pro – making it a part of a broader push to create products that are a fusion of design and innovation which will appeal to the Malaysian youth.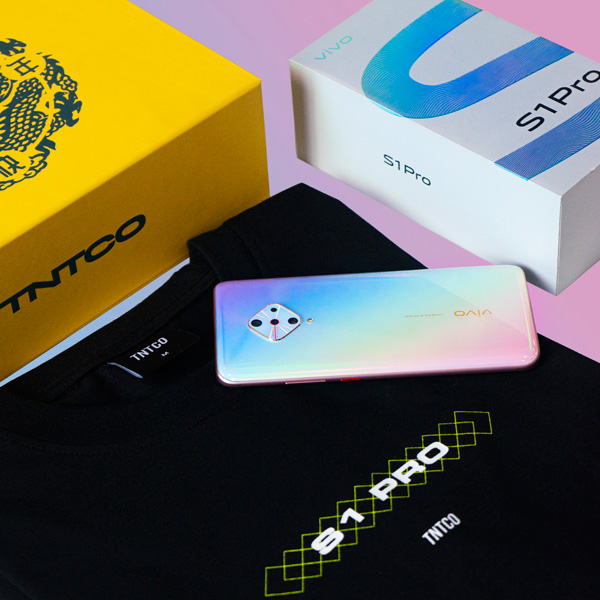 This year, vivo Malaysia continued on its journey to explore more on potential brand collaborations. In May 2020, vivo Malaysia decided to collaborate with Malaysia's aesthetic shoe designer brand, Christy Ng (a former flea market shoe seller that is now serving an international customer base) in reminding Malaysians that even though we are shrouded in uncertainty due to Covid-19, hope can still be burning bright especially when it comes to festive seasons.
Resonating with the brand personality and philosophy of Christy Ng, one of the key similarities that vivo can relate to is to make good quality products at affordable prices which extends to vivo's positioning in the market, "a device for all" – offering the best to the community with revolutionary yet budget-friendly devices for everyone. vivo collaborated with Christy Ng on a more sales-promotional level in helping one another to boost the products on both sides to their respective target market.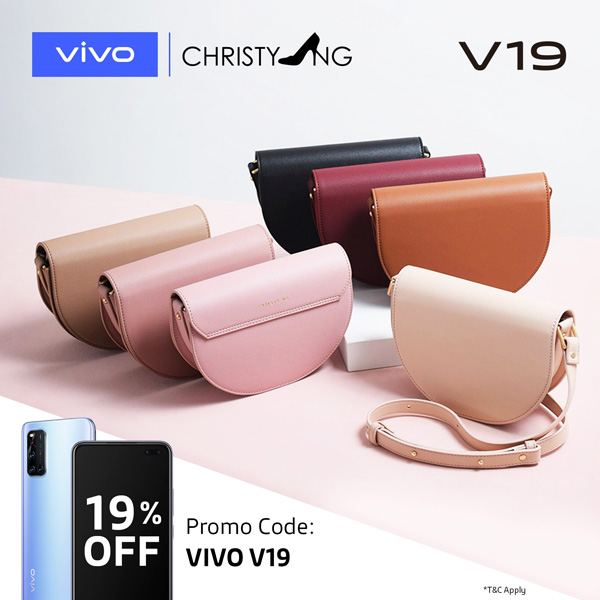 Just like the way V19 is patented, the device brings together extraordinary selfie capabilities, cutting-edge technology, and elegant fashion to deliver a truly innovative mobile experience for consumers. Straddling between aesthetics and ergonomics is also something that Christy Ng focuses on a daily basis especially with designing shoes and bags for everyday people. Echoing the same idea of progress, the V19 is committed to innovating with the consumer in mind – reflecting vivo's deep understanding of consumers' needs.
As a leading technology player that not only focuses on the progress of its products, vivo is also adamant to care and understand consumers' needs in different countries. These cross-brand collaborations have seen success as it appeals to the audiences' demands and aspirations. vivo promises to continue exploring more in creating new and extraordinary campaigns for their audience.