Maplestory M extends Maximum Level Cap, adds Dungeon Boss and More in Massive Update
Maple World veterans and new recruits alike can further elevate the unique powers of their avatars in the latest content update for MapleStory M, the blockbuster side-scrolling mobile game from NEXON Korea Corporation, subsidiary of NEXON Co., Ltd. ("Nexon"), a worldwide leader in free-to-play online and mobile games. New and free adventures await brave Maplers beginning today on the App Store and Google Play.
Until recently, skilled MapleStory M players were able to unlock the maximum character rank of 200. Beginning today, all playable character maximums have been elevated to Level 220. This impressive feat brings with it an all-new achievement and enchanted new area for players to explore and conquer.
In addition to the upgraded maximum level, a handful of new details arrive today, including:
New Area Added– Players are now welcome to experience two all-new hunting fields, the Elin Forest and the Dead Mine
New Boss Dungeon– The second dungeon boss in the Root Abyss Expedition is revealed to be Pierre, who unleashes unique attacked based upon his Red or Blue Pierre modes. Players who complete the expedition will receive a special reward which grants additional equipment power and unlocks Root Abyss currency, allowing for the purchase of exclusive equipment and buff items
Character Rebalances– Several characters and classes including Shadower, Night Lord, Buccaneer, Corsair, Thunder Breaker, Arch Mage (Ice/Lightning) Arch Mage (Fire/Poison), Blaze Wizard and Phantom receive additional skill balances.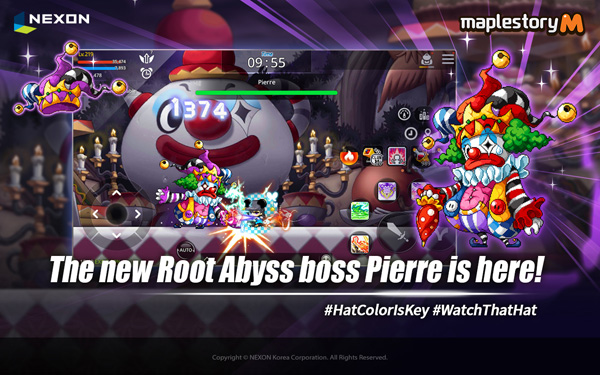 Several festive events have also been added as part of today's content update, including:
Lotus Leave Collection Event– From now until Thursday, July 2 (Korea Standard Time), players can scavenge for special lotus leaves during monster hunts to cash in on epic rewards, including Experience and a Special Cody item
Surprise M Attendance Sheet Event– Beginning Thursday, July 9 until Tuesday, July 28, players will earn Experience, level up equipment and earn a Cody item for how many days they log in
Mini "Rock, Paper, Scissors" Event– From Thursday, July 16 to Wednesday, July 29, players that play the game three times per day can reap rewards that can help them collect experience points, level up equipment and receive a special Cody item.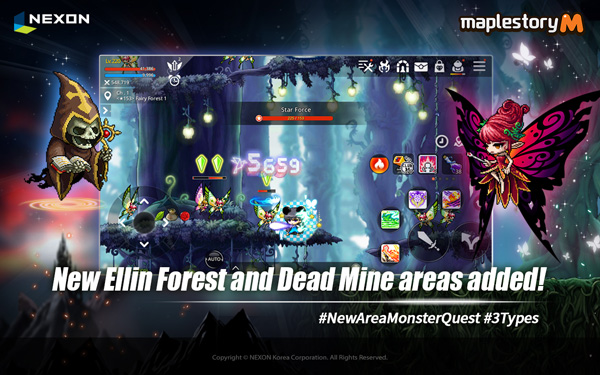 Stay tuned for more MapleStory M update, including the upcoming Two Year Anniversary celebration later in July. MapleStory M is available to download for iOS and Android around the world. For more information, visit the official MapleStory M Facebook page.
bosscontenteventfestivegamekoreamaplestorymmorpgmobilepatchupdate