Father's Day Tribute: 5 Lovable Ways Malaysian Fathers Spend Quality Time with their Children on TikTok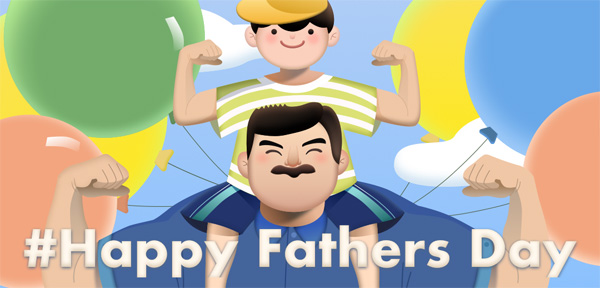 Father's Day may mean different things to different people, but the essence of this special day is to show our appreciation for loving fathers all around the world. We are taking the opportunity to honor the precious paternal bond between father and child. To celebrate this bond, here are five fun-loving ways these Malaysian fathers spend quality time with their little ones on TikTok!
Documenting Lifelong Memories with Dato' Fazley Yaakob (@fazleyyaakob)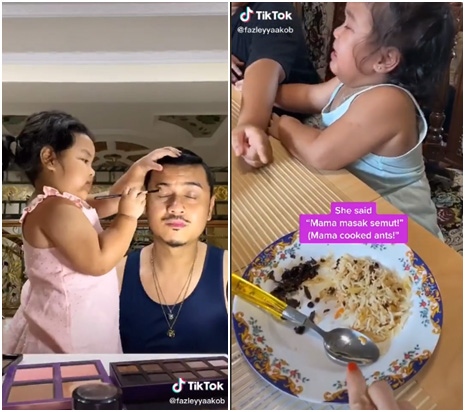 As a reminder that children grow up so fast, we must do our best to document our memories with them. Dato' Fazley Yaakob plays an even bigger, full-time role besides being a star Malaysian chef, singer, and actor – a father to three sweet, rambunctious little ones. Dato' Fazley understands the importance of making indelible memories count and takes time to film candid moments with his adorable munchkins, to the delight of his followers!
Participating in Trending Challenges with Aeril Zafrel (@aerilzafrel8)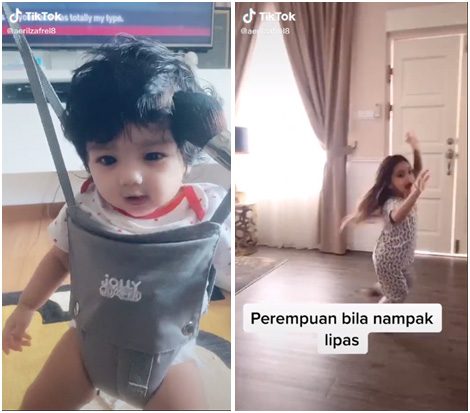 One sure-fire way to spend quality time with your kids is to get them involved in creating videos, like the trending challenges you see on TikTok! Aeril Zafrel is a busy actor and model who sets aside time every day to play with his children. Through participating in trending challenges such as #DontRush and various voiceovers, both father and child bond and share precious moments together.
Teaching Important Life Lessons with Lucas (@daddylucas_oe) and Jackie (@jackielim2828)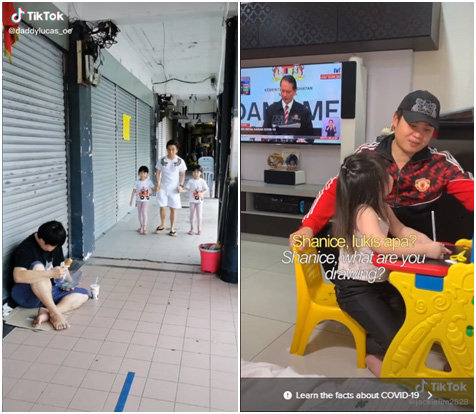 Never underestimate a child's ability to absorb positive life lessons. One of the best ways to teach your children good moral values is by setting positive examples for them to follow. Lucas and Jackie are two entrepreneurs who create videos that emphasize the importance of being good and kind, with a comedic twist. These two fathers know that even the smallest acts of kindness can change someone's day and wish to teach their little ones these important life lessons. With content in Bahasa Malaysia, their children are not only learning good values, but also increasing their fluency of our national language! Lucas and Jackie's videos show just how great a father-daughter relationship can be.
Mukbang and Makan Time with Alex (@bapaydence)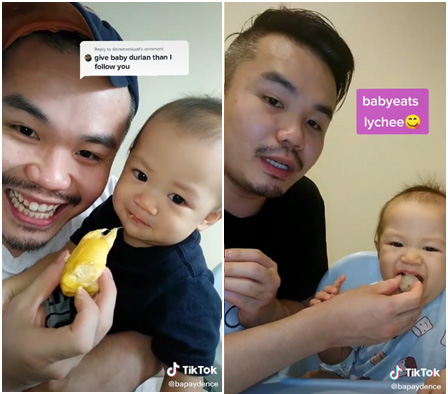 The most effective way to reach a Malaysian's heart is through their stomachs, as our love for food transcends boundaries. This is no different for kids! Alex is a father who is always creating mukbang content with his baby son. Apart from attempting food challenges, Alex also lets his lovable son explore and try different types of new food, based on some requests from his followers. How adorable is he trying his first durian?!
Laughter is the Best Medicine with Alfred (@waterdaddy_oe)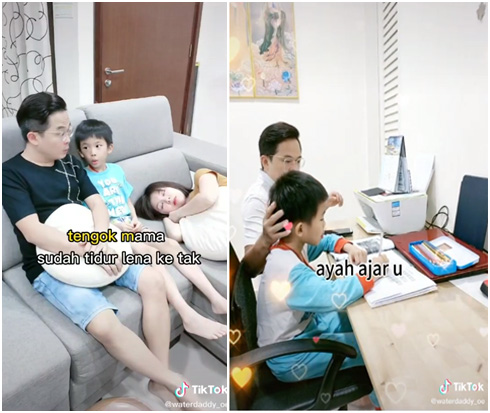 It is refreshing to see a comedic take on a man's adventures navigating the journey of married life and parenthood. Alfred is a comedy creator that's known to create funny content that husbands and fathers can relate to on a daily basis. From playing pranks on mom and struggles faced while educating his children, Alfred enjoys making his followers laugh while involving his children in these hilarious videos.
We're pretty sure these 6 creative dads have tugged on your heart strings. They're superheroes in their own right and can be found on TikTok, where they thrive on a safe, positive and vibrant community to share the things they love the most – their children. In conjunction with Father's Day, TikTok wishes to take the time to celebrate all amazing fathers and the irreplaceable roles they play in enriching their children's lives.
So what are you waiting for? Get on TikTok now to follow these amazing Malaysian fathers, and create your very own #HappyFathersDay memories with a twist (memes, fashion or with limited edition stickers) with your dad today!