Stream an Incredible Selection of Nusantara Movies at Home on MUBI, Hand-Picked for You
Film streaming service MUBI offers something for everyone for staying entertained at home, featuring the best movies from Malaysia and the Nusantara region on their local channel MUBI SINEMA. Additional hand-picked channels include MUBI BOO, which showcases the best of horror, and MUBI WORLD, which offers a wide selection of international cinema. From tomorrow, subscriptions for MUBI will be available for an introductory offer of three months for RM10.
Available to stream on the web, mobile devices, Smart TVs and streaming sticks, MUBI introduces a brand-new film every day on each of its channels, offering an ever-changing collection of regional and international movies to enjoy.
MUBI SINEMA puts the spotlight on local cinema, presenting the most celebrated movies from Malaysia, Indonesia, and beyond, including Malaysian box office hits ABANG LONG FADIL 2 and EVOLUSI KL DRIFT; Indonesian comedies MY STUPID BOSS and WARKOP DKI REBORN; and the award-winning Korean movie WELCOME TO DONGMAKGOL.
MUBI BOO, curated in collaboration with Astro, is home to the world's best horror films, including Thai horror flick 3A.M. BANGKOK GHOST STORIES, MOURNING GRAVE from Korea and PERJANJIAN SYAITAN from Malaysia.
MUBI WORLD features international films, from award-winners and modern masterpieces, to brand new discoveries. Titles currently playing include RIVER OF EXPLODING DURIANS, the 2014 drama from Malaysian director Edmund Yeo, Pablo Larraín latest feature film EMA, and THE ORPHANAGE from Shahrbanoo Sadat.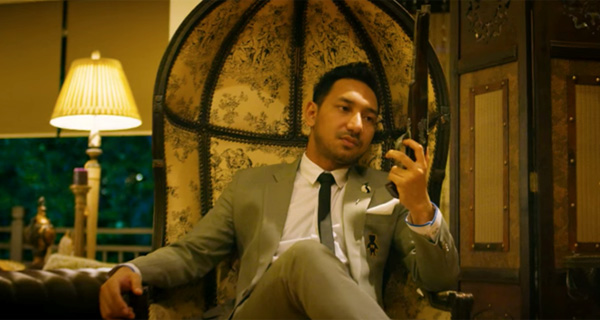 MUBI also includes KOLEKSI, giving members the chance to revisit or discover hundreds of movies at any given time that have previously been hand selected.
Hock Doong, Director of Content for MUBI said: "MUBI is the place to find some of the greatest Nusantara movies out there, whether it's a film you missed at the cinema or something you just want to watch again. I'm delighted that we're able to spotlight regional cinema on MUBI with great new movies every single day, and we will keep bringing many more amazing movies to MUBI SINEMA for our audience in Malaysia."

Starting Friday 22 May, MUBI is available at a special introductory price of RM10 for three months access. MUBI subscriptions can also be paid for through DiGi and Maxis, either via phone bills for postpaid customers or deducted from prepaid credit.
MUBI is available on the web, Amazon Fire TV, Hisense, LG, Sony and Samsung Smart TVs, as well as on mobile devices including iPad, iPhone and Android. For more information visit www.mubi.com.