#SkuadKebaikan MILO on Shopee spreads the goodness of Nutritious Eenergy to Communities most in-need this Ramadan
MILO® has mobilised #SkuadKebaikan, a campaign that rallies Malaysians to give back to communities most in-need with nutritious offerings, during the Muslim fasting month of Ramadan. In a partnership with e-commerce site Shopee, MILO® has created a platform for online shoppers staying safe at home to make their charitable contributions towards helping Malaysians in-need stay nourished.
#SkuadKebaikan MILO® features four MILO® goodness bundle packs containing MILO® powder and other Nestlé products priced at RM25, RM55, RM95 and RM155 each. All bundle packs purchased during the month of Ramadan will be donated to seven charity organisations nationwide that serve the needy, including those who are impacted by COVID-19. They are Food Aid Foundation, Pertubuhan Kebajikan Baitul Hasan Kuala Lumpur, Yellow House KL, Yayasan Sultanah Bahiyah, Yayasan Pesona, Persatuan Kebajikan Ummah and Humanitarian Care Malaysia (MyCare).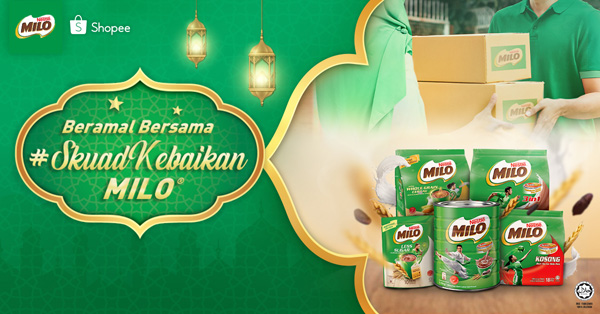 In addition to the #SkuadKebaikan MILO® bundle packs, for every purchase of MILO® products (MILO® powder or MILO® mixes) on Shopee during the campaign period, 10% of the proceeds in the form of Nestlé products will be donated to the same beneficiaries as well.
According to Maria Murni Nur Azmi, Consumer Marketing Manager – MILO®, Nestlé (Malaysia) Berhad, sharing the goodness is a tradition that the MILO® brand has been keeping alive for generations. "Ramadan is a time to share the spirit of giving. It takes on an even greater significance this year as we are faced with a new reality that is compelling us to keep our distance from one another."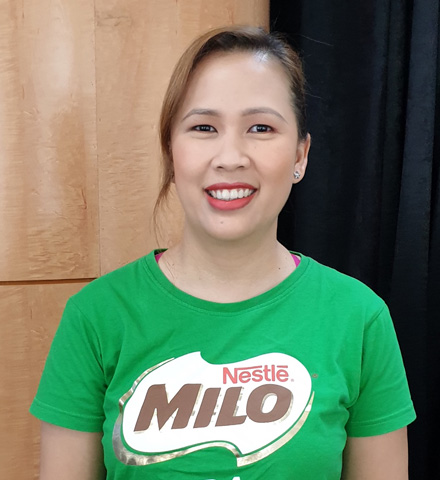 She added, "Even though we are apart during these uncertain times, we believe that doing good keeps us united. #SkuadKebaikan MILO® is our way of looking out for one another, and we encourage Malaysians to help us pass the goodness onto as many people in-need as possible so that we may come out of it together, stronger."
To make your #SkuadKebaikan MILO® contribution and do your bit to spread the goodness, logon to: http://shopee.com.my/milo. Campaign ends 23 May 2020.