Shell Malaysia lends a Helping Hand to Local SMEs throughout Ramadan
Shell Malaysia continues to find ways to help local communities in the areas where they operate. Shell's latest initiative, #RamadanWithShell creates opportunities for Small Medium Enterprises (SMEs) to sell their delicacies at Shell stations. This nationwide initiative aims to support local and small-time food vendors by providing them an avenue to market their goods during this difficult time and to bring Ramadan local delicacies to customers at our stations.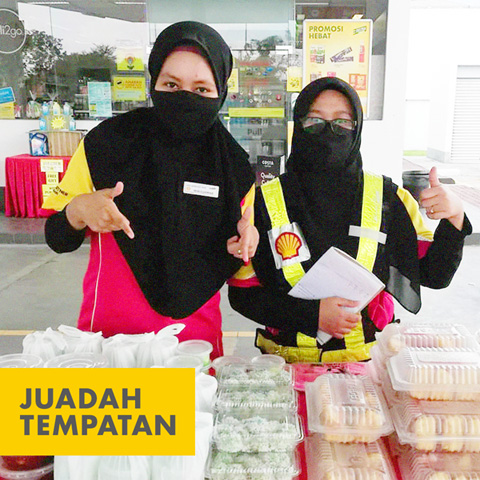 From 4th  May until 23rd  May 2020, customers will be able to purchase a variety of  Ramadan local delights such as Nasi Campur, Nasi Beriani, Asam Laksa, various selections of local Kuih, Murtabak, Bubur Lambuk, drinks and many other local delicacies at 950 Shell stations nationwide for takeaway. Apart from these pre-packed Ramadan delicacies, customers are also able to make it a combo along with Shell SELECT and deli2go favourite snacks and beverages at promotional prices, starting from as low as RM6.
Rising to the call to participate in the #RamadanWithShell initiative is Shell Station retailer in Pontian, Johor, Siti Zubaidah who invited Azizah, a local vendor to sell her kuih at the station.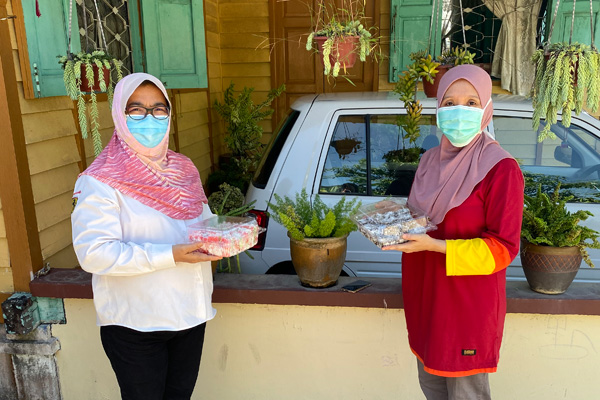 "When I was informed about the #RamadanWithShell campaign, Azizah's offering came to mind. Her spread of local kuih are delicious and I was extremely excited to provide Azizah a platform to sell her Ramadan delicacies," said Zubaidah.
"I am extremely thankful to Puan Zubaidah and Shell for inviting me to sell my selections of local kuih during this Ramadan month. With the movement control in place which can make it difficult for small businesses like mine to thrive, this initiative by Shell is a welcome help as I am able to continue selling my kuih here at the Shell Station," said Azizah, a single mother with 5 kids.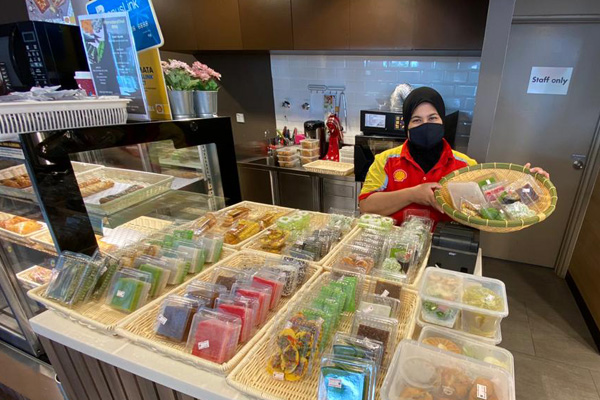 Part-time vendor Mazlan and his 14-year-old son Mohd Alif Mazlan said, "In the beginning, we were rather worried for this year's Ramadan. Every year we would sell Air Tebu at the local Ramadan bazaar, and things looked bleak this year without the yearly Ramadan bazaar. Thankfully, with the Shell initiative, we are able to sell about 30-40 bottles of Air Tebu a day at Shell Station Inderapura in Kuantan, Pahang. Thanks to Shell for helping us through this difficult time and providing us the avenue to promote our product."
Azizah, Mazlan and his son are amongst the many vendors who are participating in the #RamadanWithShell campaign nationwide to market their goods at Shell stations until 23rd May 2020.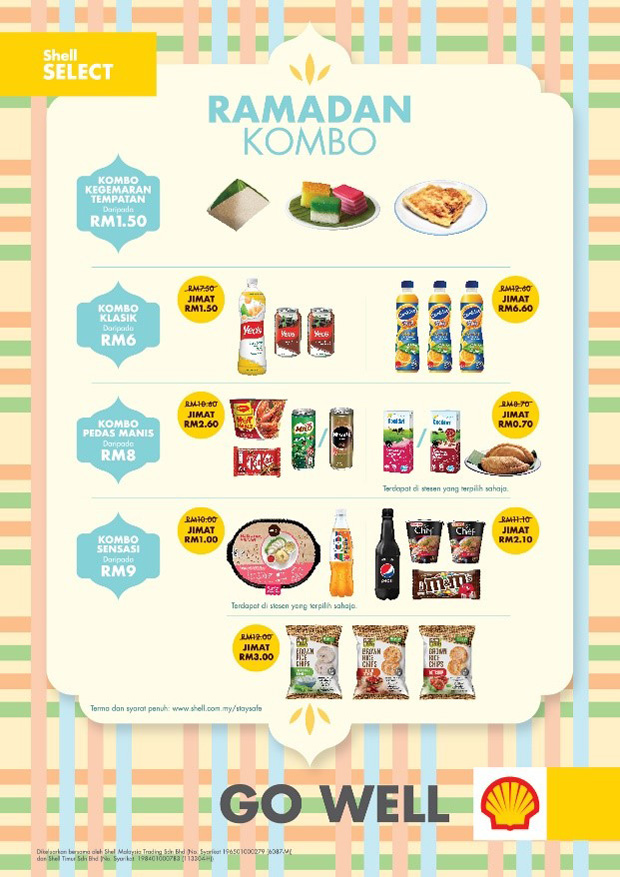 Aside from the local delicacies offered at Shell stations nationwide, 100 Shell stations are collaborating with foodpanda to deliver selected Ramadan combos to customers' doorsteps. During the promotion period, Shell SELECT customers who order through foodpanda with the promo code 'SHELLRAMADAN' will enjoy 30% off for all Shell SELECT items in Pandamart, with a minimum purchase of RM15. (*Terms and Conditions apply)
Shairan Huzani Husain, Managing Director of Shell Malaysia Trading Sdn Bhd and Shell Timur Sdn Bhd said, "At Shell, our customers are at the heart of everything we do. Now more so than ever, with the uncertainties and unpredictability brought about by the COVID-19, we need to hold steadfast to the values that define us as an organization and enables us to contribute back to Malaysians. Our latest initiative allows us to help our fellow Malaysians carry on conducting their businesses. We want to offer our customers local delicacies and Ramadan combos for the breaking of fast which can be bought from our stations or via delivery through foodpanda. We believe in doing things that matter and at the same time we try to make a difference in the lives of those we serve."
For more information on Shell's initiatives, please visit www.shell.com.my.
BusinesshelpkombokuihlocalRamadanramadanwithshellselectshellshopsmesupport