Mercedes-Benz Malaysia reopens its doors with heightened SOP to keep safety at the forefront
Following the relaxation of the Movement Control Order (MCO) by the Malaysian Government, Mercedes-Benz Malaysia and Mercedes-Benz Services Malaysia will officially resume its business with stringent health and safety protocols in place following approval given by the government.
Dr Claus Weidner, CEO and President of Mercedes-Benz Malaysia said "The safety of our customers are paramount to us and we will continue to closely monitor the Covid-19 situation in Malaysia to ensure adequate safety and precautionary measures are in place at our premises. As we adapt to the new normal, we will be introducing many new digital approaches in the business with the first being the Mercedes-Benz virtual showroom. Customers can now view their desired vehicles from the comfort of their own homes and gear themselves up for an immersive virtual test drive experience."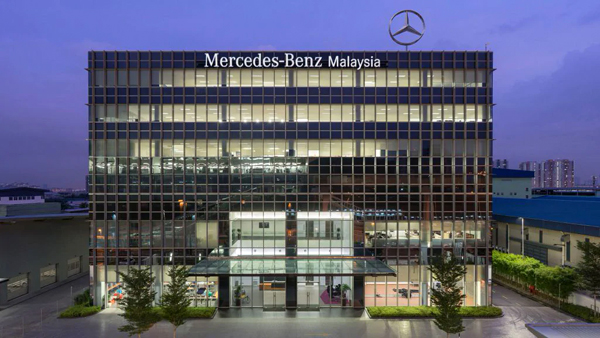 Other information and measures by Mercedes-Benz Malaysia and Mercedes-Benz Services Malaysia include:
Dealerships nationwide will reopen in phases subject to the approval given by the government.
Routine service and maintenance and/or repairs carried out at dealerships will resume with stringent health protocols in place. Customers can obtain further information and make a booking by visiting www.mercedes-benz.com.my/servicebooking or contacting their preferred authorized dealership.
Customers with vehicles service due between 18 March 2020 until 12 May 2020 will be able to bring their vehicle in for service within 60 calendar days from 12th May 2020.
Warranty repairs on vehicles with its 4-year warranty expiring between 18 March 2020 until 30 June 2020 will be honored within 60 calendar days from 30 June 2020.
The local production facility in Pekan, Pahang will resume its operations commencing 13th May 2020.
In line with current situation, Mercedes-Benz Malaysia will also introduce the Star Shield programme, a comprehensive safety plan to ensure customer's peace of mind during showroom visits or when sending their vehicles for routine servicing, maintenance and repairs.
The precautionary measures include temperature checks before entering dealerships, the provision of masks and hand sanitizers to customers, social distancing practices via limited customers per entry into showrooms, as well as cleaning and sanitization of all vehicles and common areas. Vehicles will also be sanitized and wrapped with a seat and steering cover before any scheduled servicing and maintenance.
Customers and prospective buyers can also immerse themselves in a virtual Mercedes-Benz experience available on the Mercedes-Benz website. To book a slot for test drive, kindly visit www.mercedes-benz.com.my/testdrive.
For more information and queries, kindly contact Mercedes-Benz Malaysia customer service at 1-800-88-1133 or visit www.mercedes-benz.com.my.
benzcarluxurymercedesmercedes-benzreopenservicesopstar shieldworkshop