In an effort to answer Prime Minister Tan Sri Muhyiddin Yassin's call to safeguard the welfare of employees to prevent loss of jobs and livelihoods during this Movement Control Order (MCO) period, Hyundai-Sime Darby Motors (HSDM) is proactively offering subsidies for dealers and sales consultants to alleviate their financial constraints.
HSDM will provide a special monthly Hardship Allowance for sales consultants from April to June 2020. This subsidy is only applicable to sales consultants who have been in service for three months and more, and not for those serving notice. Sales consultants will receive this subsidy through their dealerships.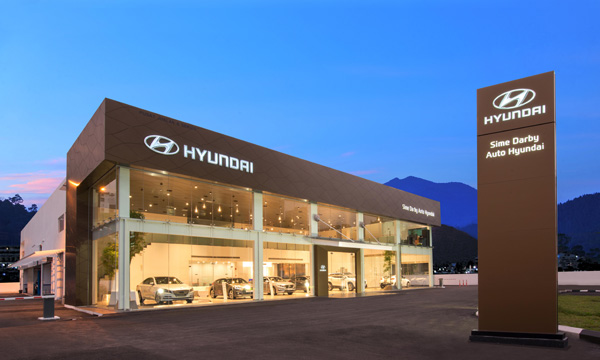 Dealers are offered financial subsidies for online marketing expenses and purchase of hand sanitisers, disinfectants and thermometers for use at their sales and service outlets, to reassure the visiting public and to curb the spread of Covid-19.
"The pandemic has badly affected the auto sector. We understand the hardship of our dealers and sales consultants, and we hope the subsidy will help ease their financial burden and help with the cost of health and safety measures at all authorised Hyundai sales and service outlets," said Mr Low Yuan Lung, Managing Director of HSDM.
HSDM assures customers and visitors alike, that health and safety measures are already in place for service outlets that have reopened. The other sales and service outlets which will soon resume operations will also be taking the following health and safety measures:
Hand sanitisation and temperature checks for all visitors and staff at all showroom entry points.
Sanitisers at all customer touchpoints (e.g. Reception, Washroom, Sales & Service Consultation Area)
Regular disinfection of the outlet (especially at high customer touch-point areas)
Periodic disinfection of all customer/prospect related vehicles (e.g. Showroom Display, Demo, New Car Handover, Repaired Cars). Test drive cars will be disinfected before and after every test drive in the presence of the customer for assurance.
Promotion of good hygiene practises (e.g. display of safety and health information on table standee, leaflets and posters)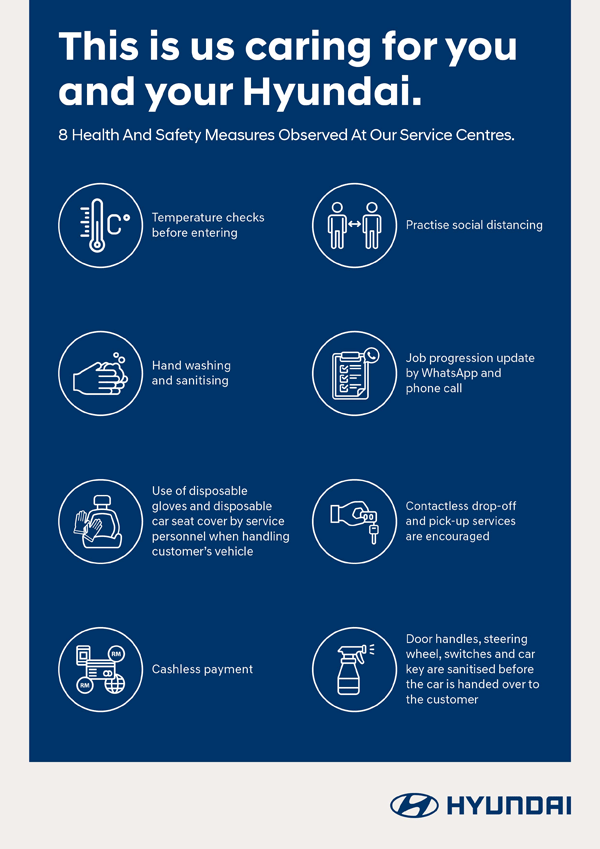 Click here to watch Hyundai Malaysia's health and safety procedure video.