Celebrate this Raya with Huawei Y6p; Big in Screen, Battery and Style, only at RM559
Huawei Malaysia today announced that the 6.3-inch (1600×720) resolution Huawei Y6p entry-level phone will be available in Malaysia at RM559. In about two weeks' time, Malaysians will celebrate distantly Hari Raya Aidilfitri for the first time, and Huawei Malaysia would like to provide everybody a chance to still be able to stay close with their loved ones with the affordable Huawei Y6p.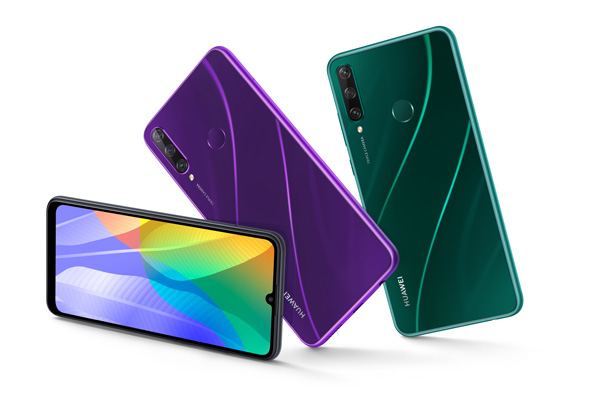 The Huawei Y6p houses a 5000mAh battery to ensure that long video calls can be enjoyed on its big screen, without having to worry the battery will run out halfway through the 'celebration'. A powerful battery also means not having to worry about looking for a charger while taking continuous videos to capture important memories during the festive season, to share with friends and family.
To ensure that important memories are always easily recognisable, the Huawei Y6p comes with a 13MP rear camera, including a wide-angle camera to help include in the whole family during family photo sessions. The front camera houses an 8MP camera to ensure that video calls made can be clearly seen on the opposite party as well. Besides that, TikTok videos will also be better and more enjoyable to make when every movement and action can be captured clearly.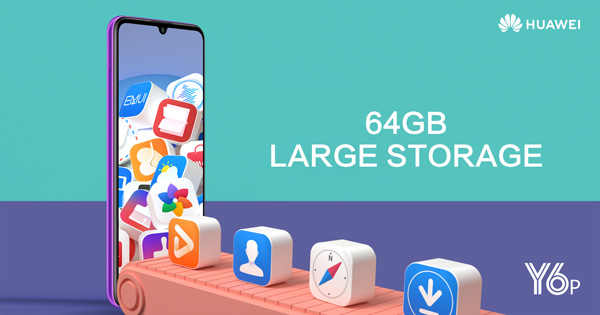 Understanding that users enjoy keeping as many photos and videos of moments in life, the Huawei Y6p is built with 64GB of storage space. Combined with the additional 15GB of free cloud storage for 12 months, it ensures plenty of space this Raya for videos of making rendang for the first time to baking traditional Raya cookies. Users can even share their "masak apa tak jadi" videos with their family and friends for a good laugh. Despite being an entry-level phone, the Huawei Y6p is powered with a MTK 6765 chipset and 4GB RAM, allowing the phone to be able to handle some of the mobile games in the market.
This new entry-level phone stands out among the rest as it is designed to fit into any OOTD. Sporting a unique phone design on the back, the Huawei Y6p comes in 3 different colours: Emerald Green, Phantom Purple and the Midnight Black. The design and colour add to allure of the Y6p.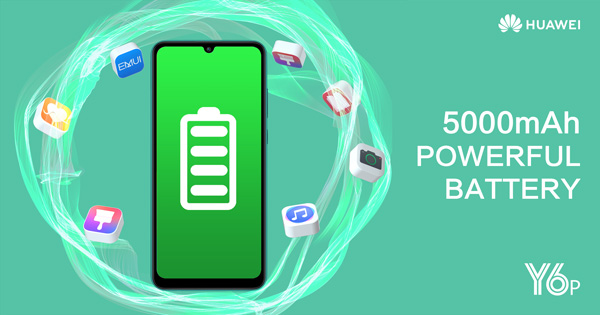 At the same time, Huawei also announced the availability of the Y5p phone at RM359.
The Huawei Y6p and Y5p phone will be available for purchase at all Huawei Experience Stores, Huawei official retail stores and Huawei's online store from 16 May 2020 onwards. To celebrate the upcoming Hari Raya festivities, Huawei is giving its AppGallery users a "Raya packet" where users can enjoy 50% rebate when making certain In-App purchases on the Huawei AppGallery.
For more information on the Huawei Y6p please visit here or visit their Facebook page.